Belize issues statement of support in recognizing the Republic of China (Taiwan) as an independent nation
Thursday, March 16th, 2023
Following the announcement from the Honduran government considering ending ties with Taiwan and starting relations with mainland China, the Government of Belize (GOB) issued a statement on Wednesday, March 15th declaring its continued support for the island Asian State. In the statement, Belize commits to continue working with Taiwan to strengthen their cordial bilateral relations established in 1989.
GOB added that based on self-determination, the people of Taiwan should be recognized as an independent country with full membership in international organizations. Belize is one of Taiwan's strongest allies in Central America, and the government recently welcomed a new Taiwanese Ambassador, Lily Li-Wen Hsu. She replaces Ambassador David Kuan-Chou Chien, who penned a Memorandum of Understanding with GOB to build a hospital in San Pedro, Ambergris Caye, before leaving the country.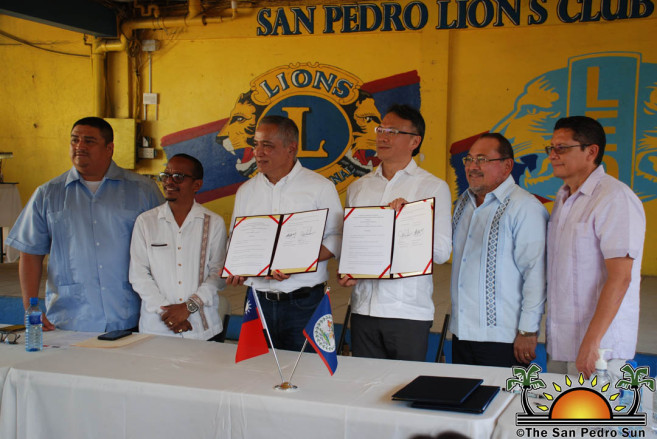 Taiwan currently counts with a little over a dozen diplomatic allies. If Honduras relations with Taiwan, it will leave the island state with only 13 allies. China, which claims Taiwan as its territory, has been accused of luring other countries to end ties with the island state with the pledge of significant financial assistance through loans. China has denied this allegation.
The decision made by Honduran President Xiomara Castro is worrisome for Taiwan. The Taiwanese Foreign Minister has expressed grave concern to the Honduran government and urged them to consider such a decision. However, the Honduran Foreign Ministry stated that they must look at things pragmatically and seek the best benefit for their people. But lawmakers in the opposition believe this move by Castro's administration may affect the relations between Honduras and the United States, its top trade partner. The U.S. has no formal ties with Taiwan but supports the island state for the right to self-determination and to exist as it is.
Taiwanese President to visit Belize
This development within the Honduran government comes ahead of Taiwanese President Dr. Tsai Ing-wen's trip to Guatemala and Belize next month, April. This will be President Ing-wen's second visit to Belize. In August 2018, Ing-wen visited the country at the invitation of the then Prime Minister, Right Honourable Dean Barrow. During official activities, the President presided over a special joint Sitting of the House of Representatives in the Capital City of Belmopan.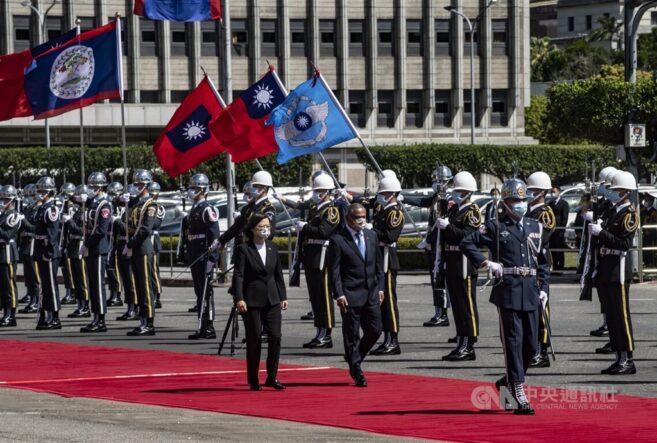 While her visit next month intends to deepen the relations with Belize, Taiwan could also lose another ally. In late April, the South American country of Paraguay will hold presidential elections. Taiwan could lose another ally if the opposition's presidential candidate Efrain Alegre is elected. Alegre has said his government will cut ties with Taiwan and start relations with China to boost soy and beef exports.
Follow The San Pedro Sun News on Twitter, become a fan on Facebook. Stay updated via RSS