Special Envoy H.E. Rossana Briceño to Attend Women Empowerment Forum in Taiwan
Sunday, February 12th, 2023
H.E. Rossana Briceño, Special Envoy for the Development of Families and Children of Belize and the Chairperson for the Spouses of CARICOM Leaders Actions Network (SCLAN), will visit Taiwan from February 14 – 17, 2023, to attend the international forum "Empower Women! Empower LAC!" on February 15, 2023.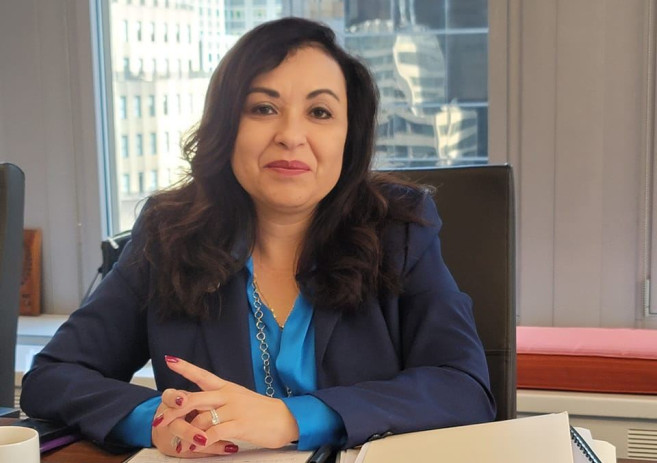 During her visit, H.E. Briceño will also meet with government officials and representatives from different fields of education, academy, and international organizations to exchange viewpoints regarding matters of women empowerment and other mutual interests in Taiwan.
The purpose of the said forum is to emphasize the cooperation between Taiwan and its Latin American ally countries to empower women during the post-pandemic era and to provide a platform for all the participants to share and exchange viewpoints on the issues regarding women's rights and development through global collaboration. H.E. Mario Abdo Benitez, President of Paraguay; Madame Silvana Lopez Moreira de Abdo, First Lady of Paraguay; as well as Hon. Keisal Peters, the Foreign Minister of Saint Vincent and the Grenadines, are also invited to attend the forum.


During the forum, H.E. Briceño will join the Policy Panel Discussion on "Challenges and Prospects for Women's Socio-Economic Development in the Post-Pandemic Era- Public-Private Partnerships and International Collaboration," as well as attend the group panel discussion on "Empowering Women through Education." The Special Envoy will also meet with H.E. Dr. Tsai, Ing-Wen, President of Taiwan; H.E. Dr. Jaushieh Joseph Wu, Minister of Foreign Affairs; and leaders of women groups in Taiwan to discuss the future partnership between Belize and Taiwan, especially on women and children issues.
Belize and Taiwan began the cooperation project titled "Enhancing the Economic Empowerment of Women in Belize in the COVID-19 Post-Pandemic Era: Technical Assistance for Women's Employment, Entrepreneurship and Financial Inclusion" in October 2021, which has made many achievements and has benefited many women in Belize thus far. Based on the solid partnership and friendship between the two countries, Belize and Taiwan remain committed to working closely with each other and further enhancing the bilateral diplomatic bond.
Follow The San Pedro Sun News on Twitter, become a fan on Facebook. Stay updated via RSS