Breast Cancer Awareness Walk/Run 2016
Friday, October 14th, 2016
October is dedicated to Breast Cancer Awareness, and the San Pedro Town Council (SPTC) has organized a "Breast Cancer Awareness Walk/Run" on Sunday, October 30th. For a registration fee of $10, you can join and help spread awareness, while also raising funds for the San Pedro Cancer Society (SPCS).

Participants will gather at the Boca del Rio Park, then follow the route from the Sir Barry Bowen Bridge, proceeding to Belizean Shores, and returning to the bridge. This year, the SPTC is offering a 'Pink Package', which includes a breast cancer awareness water bottle, t-shirt, a cap, and registration, for $50. Since there is a limited amount available, the deadline to sign-up for a package is Friday, October 21st. Participants are encouraged to wear pink if a package is not purchased.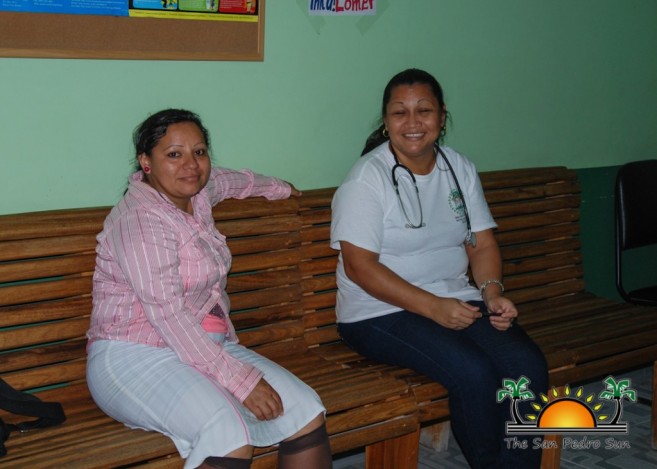 Councilor Hector Alamilla stated that the SPTC has always supported the SPCS, and as such was inspired to do a walk/run this year. "Last year we did a coin drive, and this year was our way to show awareness in solidarity. It is important to raise awareness because of what statistics has proven that there are more women who are suffering from this disease in our country and throughout the world. By raising awareness, we can educate women that early detection can lead to full recovery. We always encourage women to be proactive and to get regular checkups," said Alamilla.
According to Vice President of the San Pedro Cancer Society, Miguel Perez, about 70% of patients diagnosed with breast cancer are women. "One of the most common cancers in Belize, and especially for San Pedro, is breast cancer. Even though it is common, it is also the most detectable. We strongly encourage the public to get a breast exam before a mammogram, because it is less invasive and more comfortable. However, if a nurse finds anything abnormal during the exam, they will then refer you to get a mammogram," said Perez.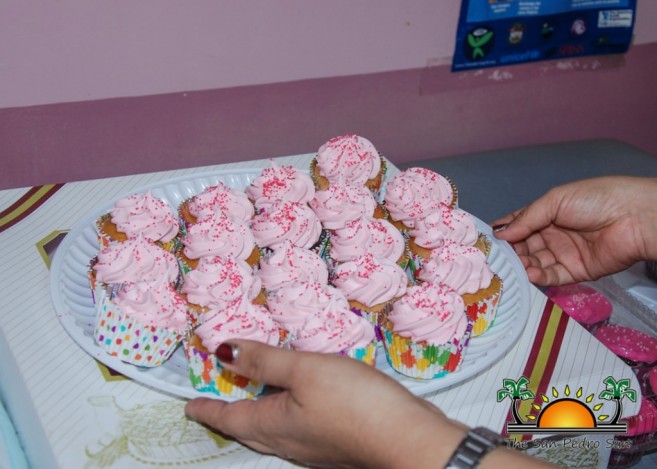 Free examinations can be done at the Dr. Otto Rodriguez San Pedro Polyclinic II, located at Manta Ray Street. Since breast cancer can be genetic, women are strongly advised to be examined every six months, especially if their mother or grandmother had breast cancer. "The outcome of cancer is a lot better if you detect it ahead of time. If you get breast cancer at an early stage, you might be able to treat it with medications, and avoid chemotherapy," said Perez.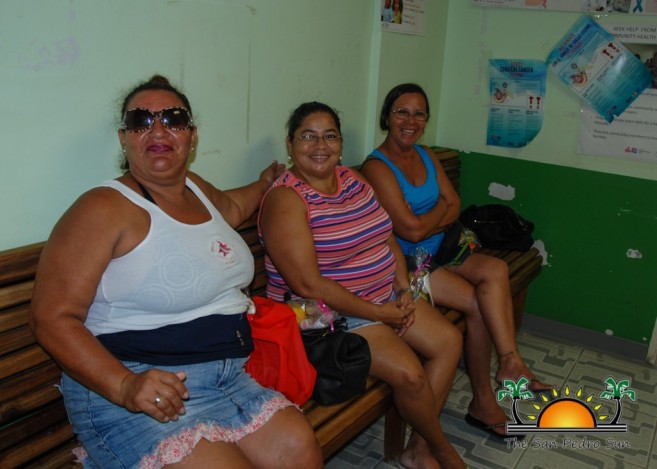 With help from businesses, sponsorships and contributions, all proceeds of this event will benefit the SPCS, and their future projects. Since the SPCS is active in launching campaigns, particularly towards women, they will hold more breast cancer campaigns in the future. "We also have some patients who are financially struggling to afford their treatments, and if we could, we help out with their treatment costs. We also coordinate their fundraisers to help them raise funds to afford their treatments," said Perez.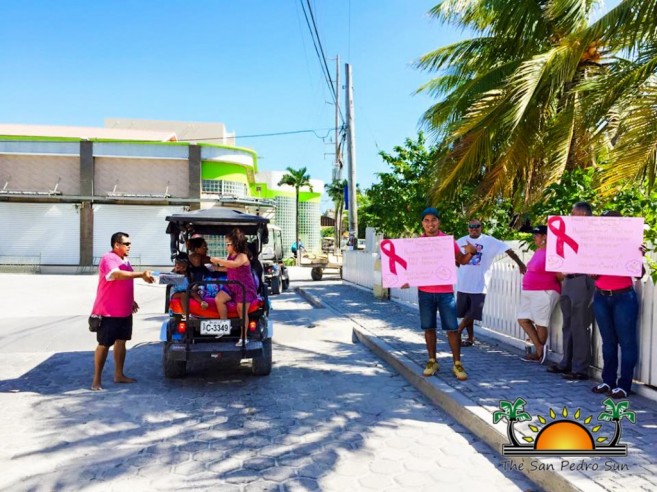 Perez mentioned that there are cases where breast cancer patients travel out of Belize to receive chemotherapy, and thus feel the burden of medical costs. Perez encourages not only breast cancer patients, but all cancer patients, to visit the Belize Cancer Center in Dangriga (BCCD). This cancer center is a charitable, non-profitable organization that does not turn patients away, and embraces all patients with a cancer diagnosis, irrespective of their ability to pay. The BCCD is currently the only hematology-oncology center in the country, and welcomes patients from anywhere in Belize. BCCD is located at 11 Pine Street in Dangriga, and may be contacted at 522-3951.
If you are interested in signing up for the walk/run, you may visit the SPTC or call 226-2936 for more information. If you would like more information about the SPCS, you may call Perez at 600-2129.
Follow The San Pedro Sun News on Twitter, become a fan on Facebook. Stay updated via RSS