Fundraising efforts benefit Saga Humane Society
Thursday, May 18th, 2017
Through fundraising efforts, the Saga Humane Society was able to embark on several projects that not only relocated a dog to her forever home in the United States (US), but allowed them to make much-needed improvements at their facility. On Saturday, May 13th, several kind volunteers converged at Saga, and after a day of cooperative effort, gave the place a ground-level facelift. With fresh pebble gravel covering the floor, all pens scrubbed out, a new bath tub installed for the dogs, and linoleum placed inside the office area, their grand mission was accomplished!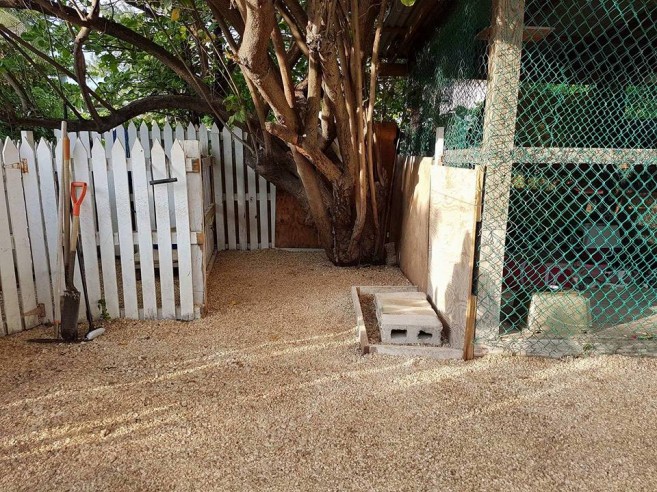 Jodie Harnish, who spearheaded the beautification project, explained how the idea all started. "We had a friend that drowned here, Rickilee Mercer, and when we went to identify the body at the Belize City morgue, a stray dog came to us. Saga went back a couple of days later, and rescued the dog, along with her puppies. During the long sad process, a family from Texas, US, was interested in adopting her, and that's when we started a fundraiser. We were able to raise $7,000, and with that money, the dog was able to go to the US, where now the memories and sweet spirit of Rickilee will forever be in their hearts. The rest of the funds were used to make improvements at Saga," said Harnish.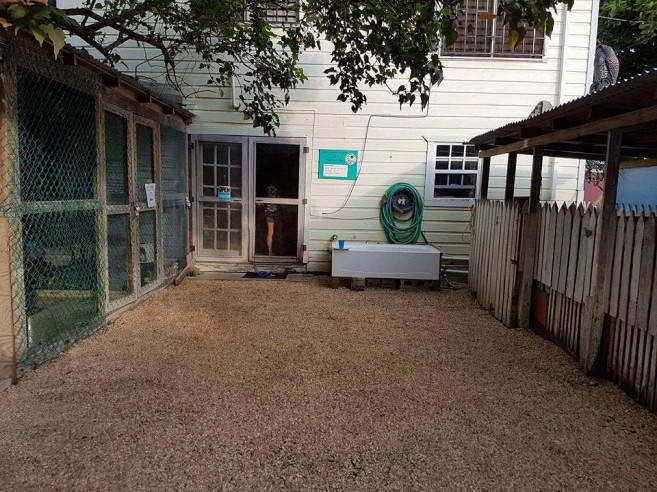 Harnish further stated that she felt joy that something positive came out of a bad accident. To further preserve Mercer's legacy on the island, Harnish shared news that an emergency response water rescue effort is currently in the works. She explained that a US friend is helping to organize an effective response team that will assist drowning victims, or unconscious persons with immediate response through mobilizing land, boat, and airplane transportation.
Saga is always seeking ways to improve, and their next upcoming project will be to replace the flooring inside. "The wood flooring is not well-suited for the environment, as it can soak in disease. We are hoping that we can replace it entirely with tiles or something that can be washed off and properly disinfected," said Harnish.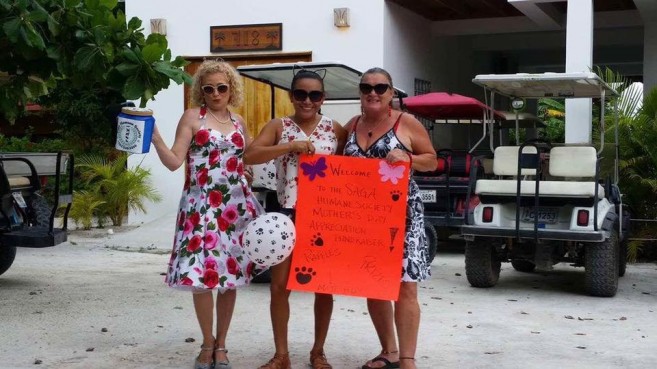 Adding to the fun in FUNdraising, Saga hosted their 'Moms, Mutts and Mimosas Mother's Day Appreciation' event on Sunday, May 14th. Held at Stella's Smile, the event was an opportunity to fundraise, while guests enjoyed delectable crepes, bottomless Mimosas, and live tunes by DJ Matt Hoy. There were also many raffles, prizes, and gift, and all proceeds benefit Saga's spay and neuter incentive program (SNIP). SNIP has helped to control the number of stray domestic animals throughout Ambergris Caye.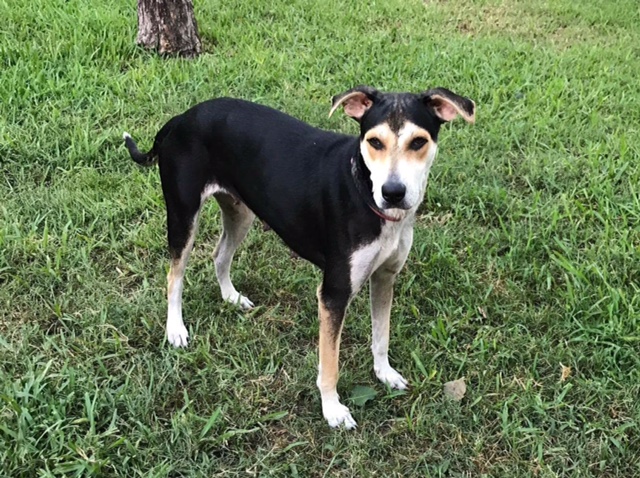 Saga would like to give a huge thank you to Jodie Harnish, Selina Malko, Kevin Fletcher, Pamela Plater, Elizabeth Hudson, Iliana Paj, Katia Marin, Graig Kovech, Omar, Kevin, Pam Preston, Stella's Smile and their staff, Diane Tabony, Craig Kovach, Ciara Duran, Heather Smith, Eileen Jamison, DJ Matt Hoy, Belize Caye Investments, Black Orchid Restaurant, The Colour Ginger, Artist Linda Kirk, Caye to the Heart, Dawn LoCascio, Pampered Paws and DandE's Frozen Custard & Sorbet, Mary Troup, Mark Louie Ritchie, Traci "Ginger", Jen Ann, Jim, Lori Prediger, and all supporters for their contributions.
To learn more information on how you can adopt, or if you wish to donate to Saga Humane Society, you can call at 226-3266, or visit their website at www.sagahumanesociety.org. The clinic and shelter are open to the public Tuesday through Friday, 9AM to 5PM and on Saturdays from 9AM to 12PM. Emergency care is available 24-hours, seven days a week at 610-0932.
Follow The San Pedro Sun News on Twitter, become a fan on Facebook. Stay updated via RSS