New Police Substations will be delayed
Saturday, September 19th, 2015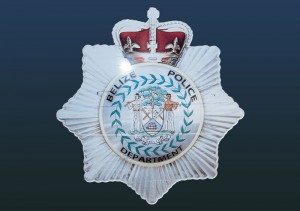 About three months ago, Mayor Daniel Guerrero spoke about the many changes the island was going to go through. One of those changes was to establish police substations at strategic areas of the island. This plan came about after a spike in crime on the island earlier this year. The substations, also known as precincts, would be equipped with communication systems and bathrooms. To date these have not been built, and instead, several check points have been put in place.
The different check points that have been put in place have been yielding the desired results according to Mayor Guerrero. "There are random checks early in the morning and throughout the day as well. We have required the police to set up checks far up north of Ambergris Caye and also one in the middle of the northern part of the island. There is also one at the foot of Sir Barry Bowen Bridge and several others in downtown and south of the island," stated Guerrero.
According to Deputy Officer in Charge, Henry Jemmott, their patrols have increased in an effort to maintain the tranquility on La Isla Bonita. "We are doing more patrolling than usual, covering many parts of the island. We have checks on the town core, San Pedrito, DFC, Mar del Tumbo area, the gas station and at the foot of the bridge heading up north. So far we have not implemented the check points far up north due to the fact that we will need a substation or some sort of structure to provide shelter for our officers in case of bad weather, for example," said Jemmott. He remarked that up to date the police's additional efforts have been very effective, and once the substations come into place the results of their work should be even better.
However, the substations' construction will be delayed. According to Mayor Guerrero, Gaby's Construction Company will be spearheading the works, and the substations will be built after Gaby finishes the construction of phase two of the police barracks.
Follow The San Pedro Sun News on Twitter, become a fan on Facebook. Stay updated via RSS