Jasmine Hartin drug charge adjourned to August
Thursday, March 16th, 2023
The San Pedro Magistrate Court case on charges of Possession of a Controlled Drug against Jasmine Hartin was again adjourned on Wednesday, March 15. Hartin is to return to the island court on August 16, 2023.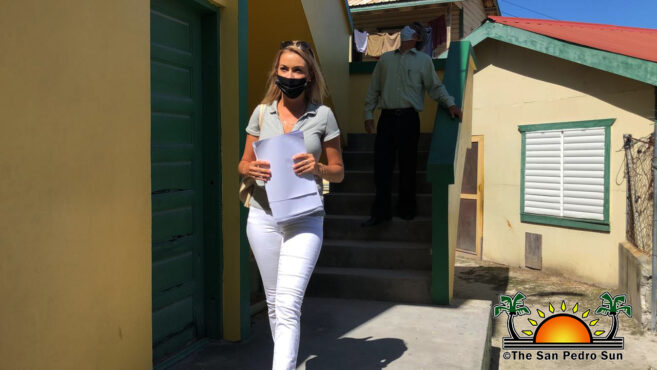 The last time Hartin was at the San Pedro Magistrate Court was on January 26 and involved presentations by Hartin's legal team. They made submissions regarding the drug charge disputing the evidence from the prosecution. The charge stems from her detention on May 28, 2021, for the shooting death of Police Superintendent Henry Jemmott, which she is also accused of. Police say they searched a cream-colored bag belonging to her. Inside the bag, they found a powdery substance suspected of being cocaine, and she was charged with possessing crack cocaine.
The prosecution maintains that when the powdery substance was tested at the Belize National Forensic Science Service Laboratory, it was cocaine. The prosecution counters that the substance was confirmed to be cocaine; however, Hartin's team claims this is not based on an official laboratory test. Hartin's team said they would continue fighting in court with evidence to prove her innocence regarding the charge and have it dismissed.
While Hartin will not return to San Pedro Magistrate Court anytime soon, her trial for Jemmott's shooting death will start next month in Belize City. The former resident of San Pedro Town, who shares twins with her former partner Andrew, the son of Lord Michael Ashcroft, is accused of fatally shooting Superintendent Jemmott while they socialized at a pier south of the island. Hartin maintains that it was an accident and did not intend to kill the senior officer.
Follow The San Pedro Sun News on Twitter, become a fan on Facebook. Stay updated via RSS