Belizeans in 7 municipalities and 2 cities go to the election polls
Wednesday, March 4th, 2015
Thousands of Belizeans across seven towns and two cities in the country are going to the polls today to select a new municipal government. In San Pedro, the polls were declared opened at 7AM and will remain open until 6PM. A total of 7588 registered voters are legible to go to the polls at polling station Number 37, located at the San Pedro High School.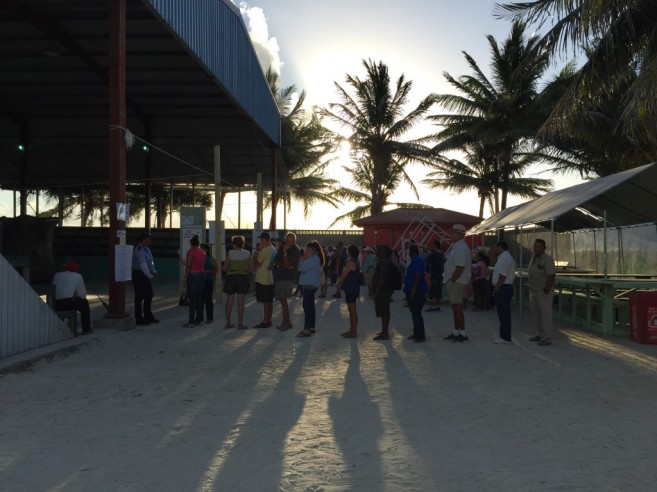 Political propaganda materials in the form of banners, signs, flags and all the party colors in full display have been erected outside the 100 yards barrier along the beach and streets leading up to the polling station. But all that is meaningless without the actual voters' turn out, and at 7AM on the dot, the polls were declared open by Returning Officer Colin Griffith and Polling Clerk Miriam Codd. Political parties crank into full gear to being the process to mobilize their electorates.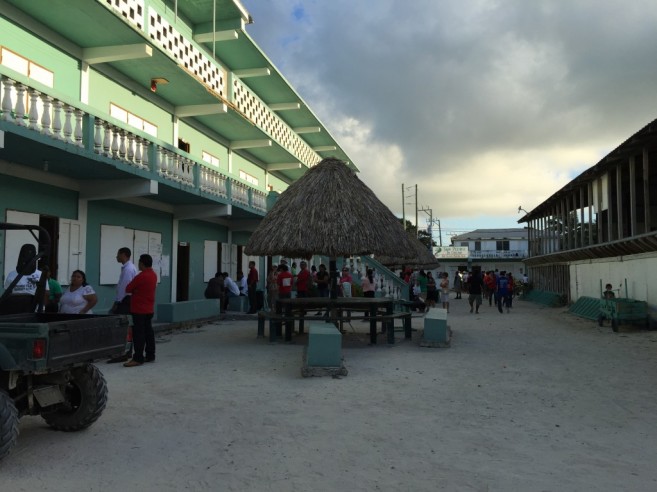 The Polling Station has been divided alphabetically by surname into 14 polling areas such as A, B, Ca, Ce to Cu, D-F, G, H to J, M, N to O, P to Q, R, S, T to U and V to Z. Each area has been clearly marked to direct the voters in which polling area to go in order to cast their vote.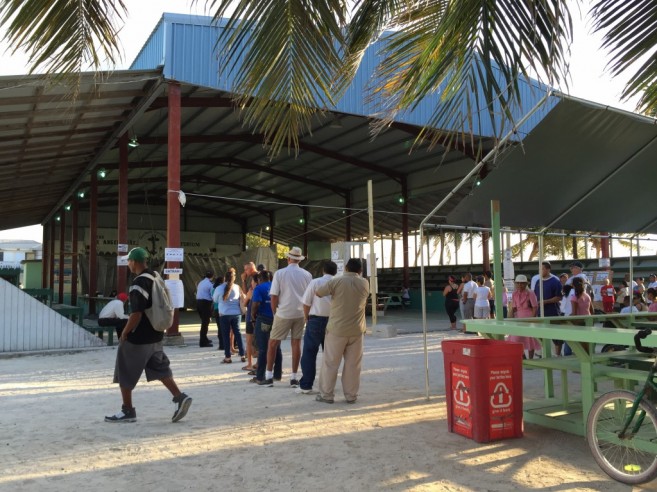 To make the voting process faster, electorates are being encouraged to bring along their Voter's Identification (ID) Card. In the event that a voter does not have their voter's ID, they can bring any form of picture ID, such as driver's license, passport or Social Security Card, providing they are registered to vote in San Pedro Town. Voters who don't have a form of identification form, but are registered to vote in San Pedro Town, can still cast their vote since their identity can be matched to the binders that are available.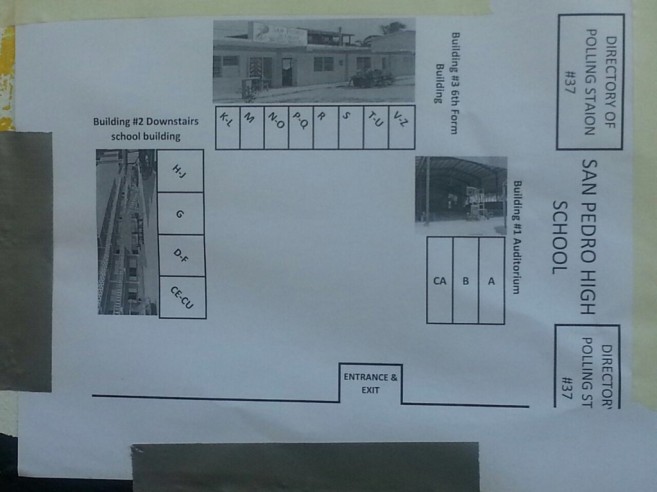 In San Pedro, electorates can vote for only one mayoral candidate and up to a maximum of six councilor candidates. This year, a total of 21 candidates are on the ballot; three mayoral candidates and 18 councilor candidates. Throughout Belize, there are 67 seats up for grabs; in seven towns and Belmopan City there are seven seats each and in Belize City there are 11 seats.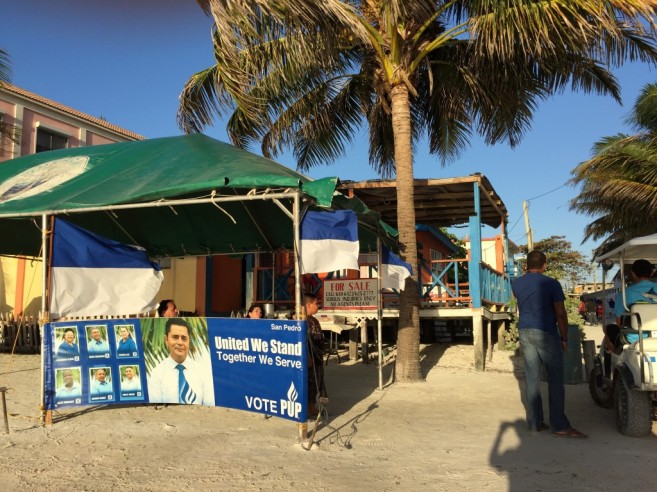 The San Pedro Sun, Reef Television and Reef Radio have teamed up to give you live coverage from the opening of the polls until the official announcement of results. You can listen to the coverage on 92.3FM, Channel 20 on Coral Cable Vision or get highlights on www.sanpedrosun.com or The San Pedro Sun's Facebook page.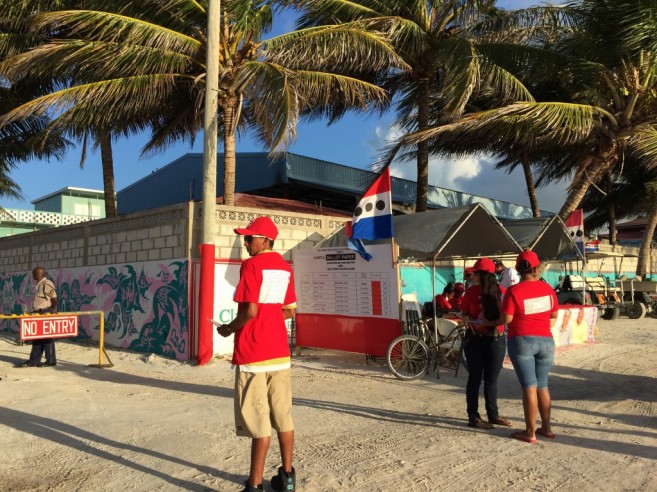 Follow The San Pedro Sun News on Twitter, become a fan on Facebook. Stay updated via RSS