Belize Sailing Association installs new Board of Directors
Thursday, January 14th, 2016
Heading into the 2016 Sailing Season, the Belize Sailing Association (BzSA) has dissolved their 2015 Board of Directors and chosen a new one. BzSA held their Annual General Meeting on Saturday, January 9th at the St. Catherine's Auditorium in Belize City, with representatives from all sailing clubs in Belize present. By the end of the meeting, a new board had been selected, and dates for national ranking regattas were scheduled.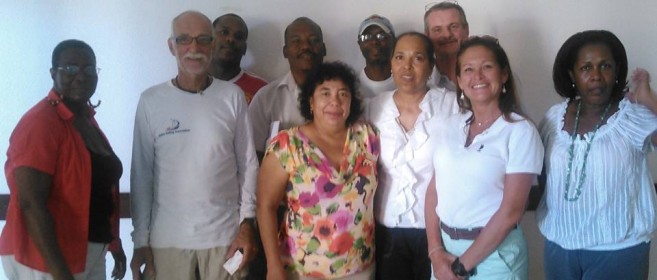 BzSA's new board consists of the following members: Chairwoman – Sharon Hardwick, Secretary – Debbie Curling, Treasurer – Gerard Cordts, Principal race officer and equipment – Keith Hardwick, Club representative – Tamara 'Tammy' Lemus, Optimist director – Maria Cabral, Training and development officer – Trenton Miller and Public Relation officer – Myran Manzanares. "The members were unanimous in their choice of officers at the event of the annual general meeting. Director of the National Sports Council, Ritchel Dominguez, was also present and was very instrumental in guiding the Association so that the coming year would be even more productive than the previous year," indicated BzSA in a press release.
Five official national ranking regattas have been scheduled for 2015. The first ranking regatta will be the Baron Bliss Harbor Regatta scheduled for March 5 and 7, 2016. The Placencia Regatta will be the second ranking regatta held on May 21st and 22nd and organized by the Placencia Sailing Club. The third ranking regatta will be organized by the San Pedro Sailing Club and will be on July 2nd and 3rd here on Ambergris Caye. The Battle of St. George's Caye Regatta will be the fourth ranking regatta scheduled for August 27th and 28th and organized by the Belize City Sailing Club. August 27th and 28th will also be the dates for the 2016 National Sailing Regatta which will be organized by BzSA. In order for sailors to qualify for Nationals they must perform exceptionally in at least three of the five ranking regattas.
Follow The San Pedro Sun News on Twitter, become a fan on Facebook. Stay updated via RSS