SPTC invites all softball enthusiasts to participate in Coed Softball tournament
Wednesday, January 18th, 2017
The San Pedro Town Council (SPTC) is looking forward to hosting its first Co-ed Softball Tournament for the New Year. Organized by Sports Councilor Hector Alamilla, Sports Coordinator Kent Gabourel and Earl Sutherland, the softball tournament will commence on Sunday, January 29th.
Five teams have registered so far, and SPTC is encouraging all softball/baseball enthusiasts to sign up. In an effort to boost other teams to register, a softball marathon will played this Sunday, January 22nd at the Honorable Louis Slyvestre Sports Complex.

Alamilla invites everyone to the tournament. "I am very excited about this upcoming coed softball tournament. This will be a tournament that brings out the active, semi active, as well as the ones that are going to dust off their old glove. I'm looking forward for all teams to be organized, ready to have fun, and compete to their best during this tournament. I'm also hoping this will bring out the softball spirit, which will lead to softball regionals here on the island," said Alamilla.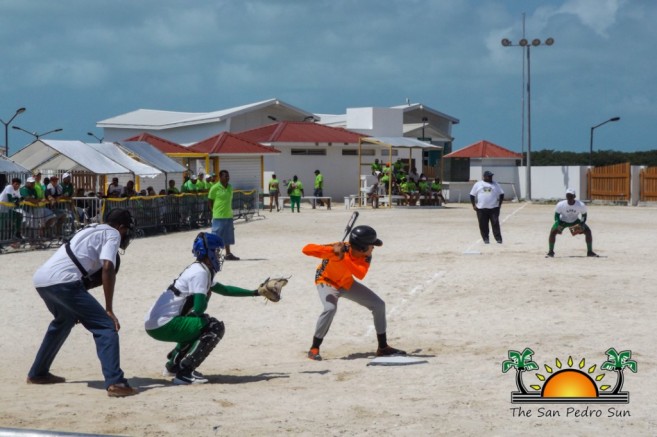 As Marion Mejia of the SPTC is currently is coaching the San Pedro High School team, other teams have been gearing up for the tournament. Alamilla reminds the public that the cost of registration is $200, and the deadline to register your team is Tuesday, January 24th. All teams are required to have 15 persons, and two of them must be female. Each team must also have a uniform or a color of shirt that identifies them, along with a number.
If you wish to register, or for more questions, please contact Kent "Bob" Gabourel at 604-9013, Earl Sutherland at 615-8861 or Tito Alamilla at 623-0772.
Follow The San Pedro Sun News on Twitter, become a fan on Facebook. Stay updated via RSS