Boca Bombers and Ambergris Combined are leading the 2018 Copa San Pedro
Wednesday, September 26th, 2018
The 11th week of 2018 Copa San Pedro saw ten intense matches at the Ambergris Stadium in San Pedro Town. So far Boca Bombers lead the tournament with 22 points, while Ambergris Combined's 21 points lead in the female category.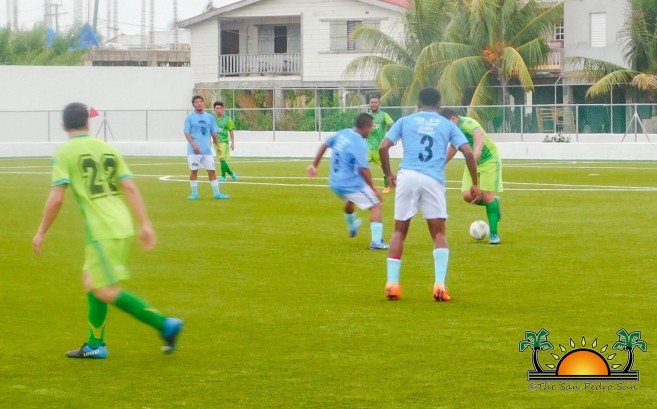 The football weekend started on Thursday, September 20th with a tight match between Sandy Point F.C and Genesis F.C that ended in a 3-3 draw. At 9PM, Boca Bombers defeated San Pedro Pirates U-17 with a 5-3 score.
The following day, the match between Talal F.C and Warriors F.C ended in a 2-2 draw, while the next match saw Los Catrachos dominating Vince Assassins F.C 5-2. Boca Bombers then won 3-0 over the Warriors F.C.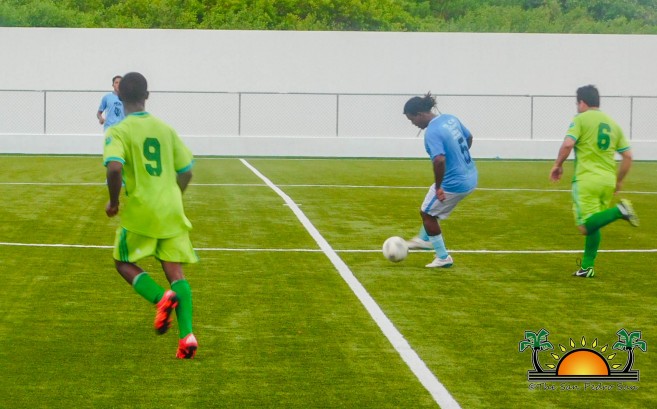 The football weekend culminated on Sunday, September 23rd starting at 3PM, with Legends F.C winning 6-1 against Peacemaker. A tight match between G-strikers and Ambergris Hopes ended in a 2-2 draw. The match between Los Catrachos F.C and G-Strikers also ended in a 2-2 draw. Island Warriors then claimed a resounding victory of 17-0 against Ocean Girls. The last match of the weekend saw Ambergris Combined winning against Golden Warriors with a 2-0 score.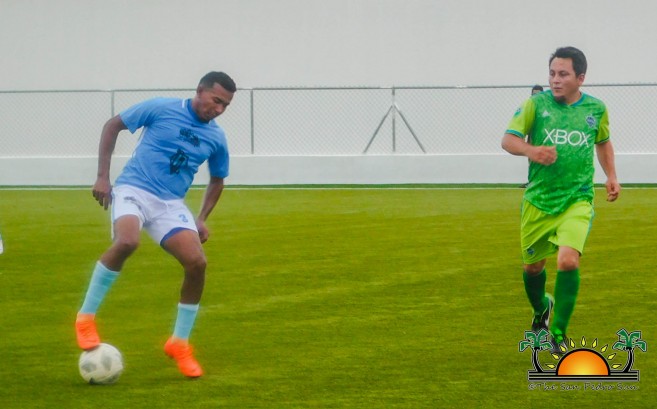 In the female category, the current standings have Ambergris Combined at the top with 21 points, followed by Island Warriors with 18 points and SPHS Girls with 12 points. Golden Warriors and Ocean Girls are at the bottom of the chart with six points each.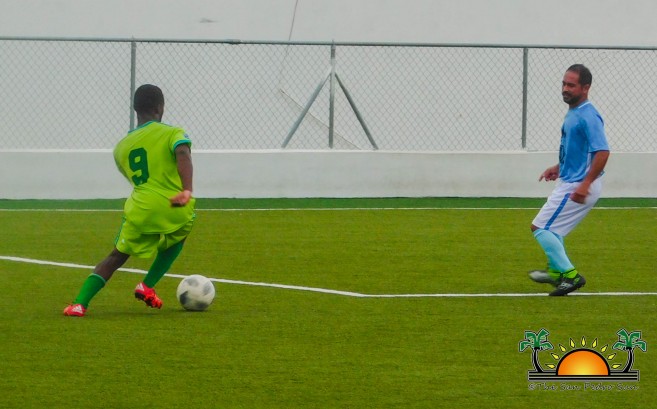 The current standings in the male category have Boca Bombers at the top of the chart with 22 points, followed by Young Strikers with 20 points and Legends F.C with 19 points. Following the top three teams are Los Catrachos F.C and Sandy Point F.C with 17 points each, and Genesis F.C with 16 points. Talal F.C has 14 points, G-Strikers and San Mateo F.C have 1 1 points each, and Vince Assassin have 10 points. Warriors F.C has five points, Peacemaker and Ambergris Hopes have four points each and at the bottom of the chart is San Pedro Pirates U-17 with two points.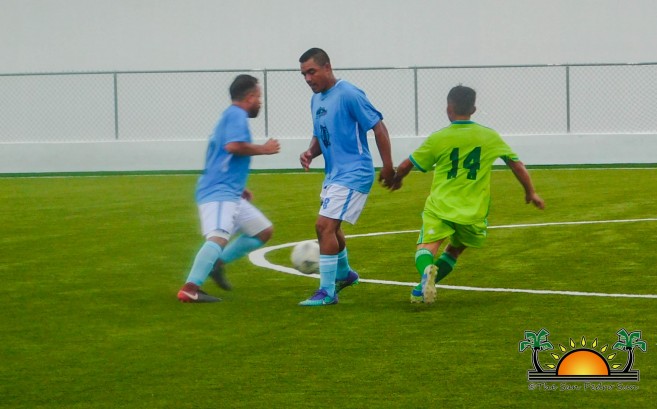 2018 Copa San Pedro continues this weekend starting, on Thursday, September 27th at Ambergris Stadium at 7PM. All islanders are invited to come out and enjoy a weekend of football. Food and drinks will be on sale during all games.
Follow The San Pedro Sun News on Twitter, become a fan on Facebook. Stay updated via RSS