BTB Media Familiarization Tour highlights the Western Region
Thursday, October 4th, 2018
The annual Belize Tourism Board (BTB) Media familiarization tour took media house representatives on a whirlwind tour filled with adventure and excitement. Focusing on the Western district of Cayo, the tour featured adrenaline-filled activities, traditional experiences and even a touch of luxury. 11 members of the media spent three days and two nights immersing themselves in the Belizean experience in Cayo, learning more about its tourism attractions to better share with viewers and readers.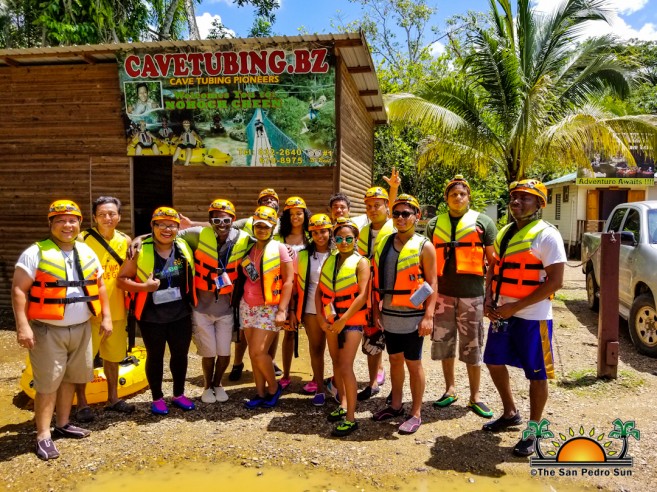 The weekend of adventure began on Friday, September 28th, in Frank's Eddy, with a zip line and cave tubing adventure setting the tone for an adrenaline-fueled tour through Vital Nature and Mayan Tours, owned and operated by Belizean Vitalino Reyes. After a ziplining adventure that ended with a heady rush over a river, cave tubing through a running river was perfect for cooling down. At the end of the tour, participants exclaimed they'd been to "hell and back" as they exited the cave, commonly referred to by our Maya ancestors as Xibalba.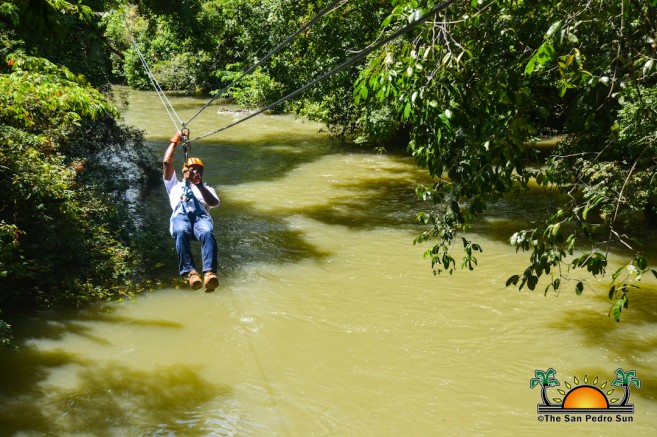 The evening consisted of quick visits to a few hotels in San Ignacio, including the San Ignacio Resort and Log Cab-Inns. Resort representatives spoke of the hotel's specials, extending an invitation to Belizeans looking to vacation in their own country.
The second day was also jam-packed with activity, starting with a delicious breakfast at Pop's Restaurant in San Ignacio Town.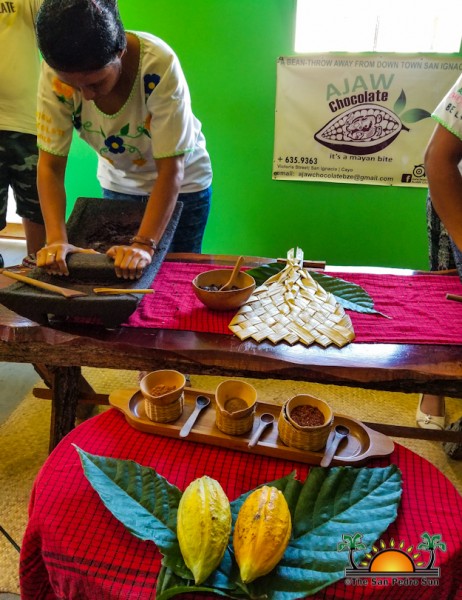 After chowing down on the most delicious fry jacks, the group made its way to Bullet Tree Village for a quick tour of Ajaw Chocolate's cacao farm. From seed to tree to bud to pod and eventually dried cacao beans, the group learned all about the process of chocolate making from Adrian and Elida Choco. After some refreshing coconut water to cool off, the group once again made its way to the demonstration room/museum in San Ignacio. There, the Chocos showed the gathering how dried, and roasted cacao beans are ground to a gorgeous chocolaty paste using the traditional mano y metate. Everyone was able to taste the fresh ground chocolate, and a hot drink with chili peppers, cinnamon and honey were also on the menu. Bites of 90% chocolate, chocolate and ginger and even shots of cacao wine were consumed, making for some very happy local tourists.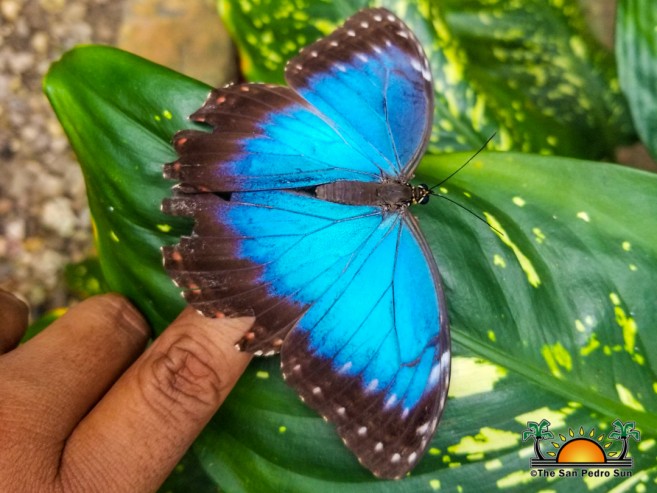 After a quick lunch at Benny's Kitchen in Succotz village, it was time to venture towards Chaa Creek Lodge, where luxury, organic farming and relaxation await. The group also toured the lodge's famed butterfly farm, in awe of the iridescent Blue Morphos that are grown within. A walk-through of the luxurious Ix'Chel Villa had everyone in awe, as no detail was overlooked when the villa was designed. A private pool, tall ceilings and sweeping vistas everywhere would make a stay at Ix'Chel a one-of-a-kind luxury experience. At the bar near the general pool, specialty cocktails with infused rums and liquors were offered. Later that evening, Rumors Resort served a wonderful meal to cap off the day's events.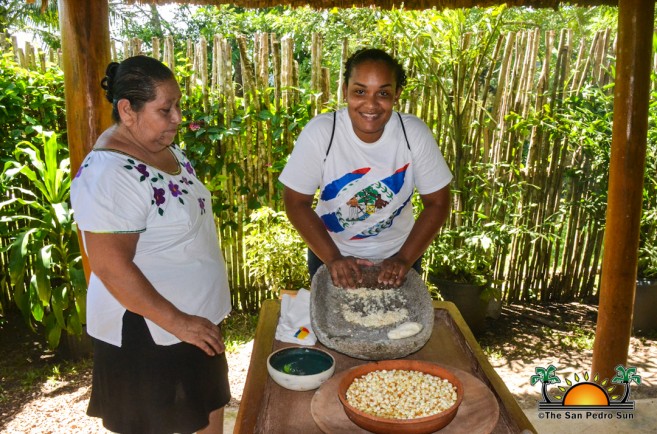 The final activity for the weekend consisted of a visit to the San Antonio Women's Cooperative, where the group was able to witness traditional corn grinding and tortilla-making. After taking turns at the mano y metate to grind, and making their own tortillas, members of the group were treated to a pottery-making demonstration. While there were a couple of attempts at creating a piece, it was all about the fun of trying and learning about the Yucatec Maya culture and their art. The reward after was a plate full of delicious tamales, a fresh salad with peanut dressing, and cold lime juice.
The media houses represented were My Beautiful Belize/The San Pedro Sun, Amandala, The Reporter, Guardian, Channel Seven, Channel Five, Plus TV and The Government Press Office. Special thanks to the BTB for organizing this annual event to showcase Belize to Belizeans. We will have more in-depth stories on the activities covered over the weekend in our travel publication My Beautiful Belize.
Follow The San Pedro Sun News on Twitter, become a fan on Facebook. Stay updated via RSS