Caye International Bank named Best Private Bank in Belize, 2019
Saturday, January 12th, 2019
Caye International Bank, based in San Pedro Town, was recently named as the 'Best Private Bank in Belize, 2019' by the Global Finance Magazine. This is the second consecutive year that the financial institution has been named the Best Private Bank in Belize. The title is awarded based on a range of factors that include recommendations from top analysts, public filings, company documents, and sources within the financial industry.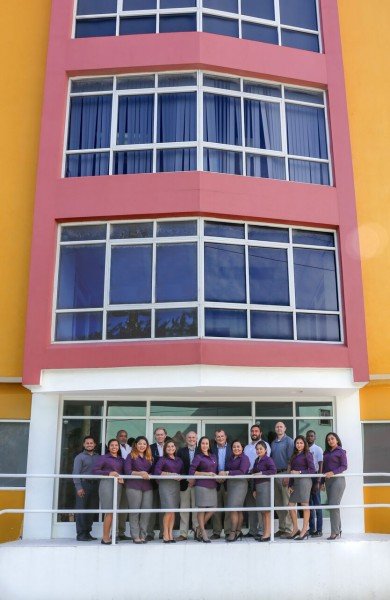 Caye International Bank initially began as a mortgage company in 1996, started by Attorney Joel Nagel and Mike Cobb. Due to its continued success over the years, the decision was made for it to become an international bank. On September 30, 2003, Caye International Bank officially received their International Banking License from The Central Bank of Belize. It is the only international bank headquartered on Ambergris Caye, which conducts financial services with both individuals and corporations inside and outside of Belize. Presently, the bank offers a full range of traditional and non-traditional banking services such as demand deposit accounts, savings accounts, CDs, multi-currency accounts (in over 80 currencies), mortgage, loan products, check clearing facilities, credit cards, a gold storage facility in Zürich Switzerland, investment management and access to brokerage services throughout the world. They also have an online banking platform that their customers can access from anywhere in the world.
Caye International Bank Chairman and founder Attorney Joel Nagel told The San Pedro Sun that he is pleased to have received this award. "Winning the award as the Best Private Bank in Belize for the second year in a row is very gratifying for me, and it speaks to the tremendous effort that our staff, management, and board have given over a very long period to create a one-of-a-kind bank here in San Pedro. We had many years that we worked in the past, largely unrecognized, that made today's award possible. Last year when I accepted the award on behalf of the bank at a ceremony in New York City, [New York, USA] I was exceptionally proud to be representing Caye Bank and to be standing alongside representatives from the top private banks in the world such as Union Bank of Switzerland, Bank Santander, and J.P. Morgan Chase & Co. Receiving this award to start the New Year is a great way for Caye Bank to begin 2019," said Attorney Nagel.
Attorney Nagel believes many factors contributed to Caye International Bank winning this award for two consecutive years. "The bank has worked day and night to overcome so many challenges for our clients and ourselves to be able to thrive in the current financial environment. We've faced the jurisdictions loss of correspondent banking, FATCA (Foreign Account Tax Compliance Act), 'De-risking', the European's CRS (Common Reporting Standard), threats of jurisdictional blacklisting, etc., all while trying to offer quality banking and financial services to our global clients, who wish to do their banking from Belize. As an American and international attorney, observing all the various laws and regulations of frameworks in which we operate is the most important to me. It is also a balancing act, however, to ensure that we are compliant with Belize Laws as well as international standards and requirements, especially the United States (US) laws. At the same time, we must be able to offer a quality banking service to our global clients who meet their needs. If we don't or can't meet the needs of the customer, any bank would soon go out of business," he said.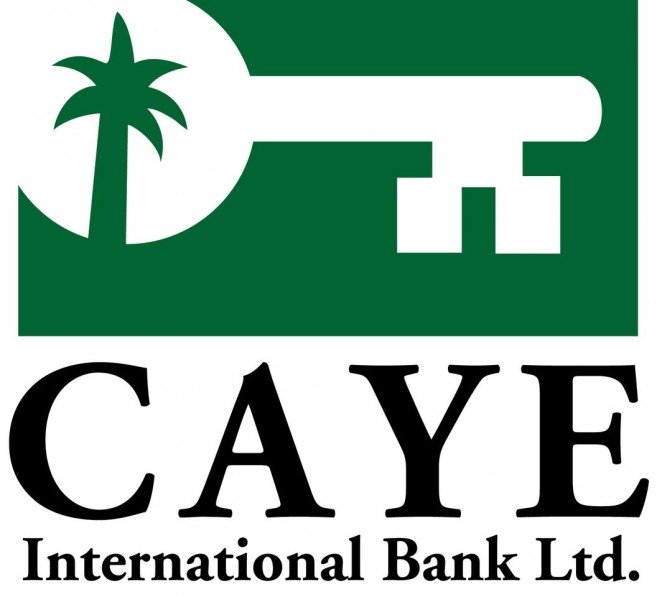 Attorney Nagel further added that one of the major key components to their recent success has been the partnership with the TS Banking Group from the United States. The Group's President, Mr. Josh Guttau, who became Caye Bank's managing director in 2018, brought much banking experience to Caye Bank. "He also has leveraged his team in the US to work with our team here in Belize," said Attorney Nagel. He explained that nearly every month, either Caye International Bank would send an employee or two to the US for training, or key members of the TS Bank would come to Belize to work with their staff. "We have weekly video conference calls and monthly in-person meetings where the challenges facing the bank can be addressed. And when we have issues that we can't resolve, the TS Bank gives us access to their compliance team and even outside lawyers, some of whom worked at the US Federal Reserve. This level of access by Caye International Bank to resolve issues for the bank and its customers has been invaluable, and I believe is unparalleled for any bank in Belize," he said.
Attorney Nagel further attributes the bank's success in part to its integration with and long-time commitment to San Pedro Town. Even though they are an international bank, they believe that they are an important part of the community and so they try to serve and engage in the community as much possible. "We work closely with the Living Word Church, where we recently headed the toy drive campaign and raised over $34,000 to buy toys for kids who otherwise would not have received one for the Christmas season. I serve on the Church's board of directors, together with other local businessmen such as President of Tropic Air John Grief, and together we try and tackle some of the problems and issues facing our community. We are further involved with the Holy Cross Anglican School and help them to raise funds for their school building and their educational programs. We also helped to start the Rotary Club of Ambergris Caye a few years ago and continue to help support their projects on the island. As the only Belizean Bank headquartered in San Pedro, we believe that working hard in the community to promote its interests is important to the success of the bank. Generally, the overall health of a community is tied to the financial health of its banks. So we are committed to San Pedro as the community in which we live and work, and San Pedro's success is Caye Bank's success. So, in reality, the award we received belongs as much to San Pedro as it does to Caye Bank," said Attorney Nagel.
Attorney Nagel adds that the Caye Bank's primary objective is to help their clients. "Helping our clients solve their financial challenges is what banking is all about. So whether a client needs a loan to buy a piece of property on La Isla Bonita, a multi-currency debit card to travel the world or some advice and help with their investment portfolio, the Caye Bank team is there to help the client achieve their goals. And since each client is different and has different goals, Caye Bank needs to be nimble and give each customer the level of personal service that they need. Large financial institutions simply can't offer that level of individualized customer service, and I believe that is why we received the award for 'Best Private Bank'," he said.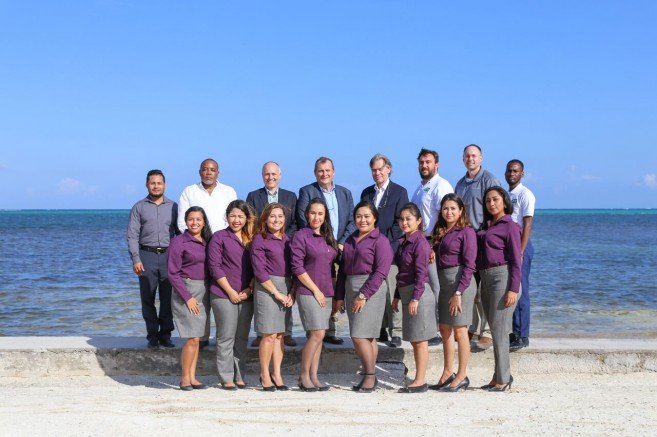 Global Finance Magazine was originally founded in 1987 and provides insights and recommendations for its clients on the best banks, and the most advantageous financial options available in the modern marketplace. The magazine has built a solid reputation for accurate information and outstanding financial guidance over more than 30 years in the industry. The Global Finance Magazine's annual best banks list is eagerly awaited by investors across the financial field and showcases banks with a deep and lasting commitment to customer service and cutting-edge products.
Caye International Bank, along with the other winners, is expected to be honored at an Award Dinner at the Harvard Club of New York City, New York USA on Tuesday, February 5th. Caye International Bank would like to the thank bank's Executive Vice President Dean Roches and Operations Manager Gladys Urbina for their tireless efforts which made the current year's bank award possible. They further ensure their customers that they will continue to offer access to a wide array of investment options and convenient accounts that can be opened easily from any country around the globe. To learn more about Caye International Bank, visit their website at http://www.cayebank.bz.
Follow The San Pedro Sun News on Twitter, become a fan on Facebook. Stay updated via RSS