Amended liquor licensing regulation allows sale of alcohol on Good Friday  
Thursday, April 6th, 2023
The banning of alcohol sales on Good Friday may now be considered a thing of the past following the amendment to the Intoxicating Liquor Licensing Regulation passed in December 2022. As per the amendment to that Statutory Instrument (SI) and explained by Commissioner of Police (ComPol) Chester Williams on Wednesday, April 5, the change in the law allows establishments to sell alcohol as usual. However, the San Pedro Town Council (SPTC) issued a note prohibiting the sale of liquor on Good Friday until 8PM. According to local authorities, this allows traditional church services/activities to occur throughout the day.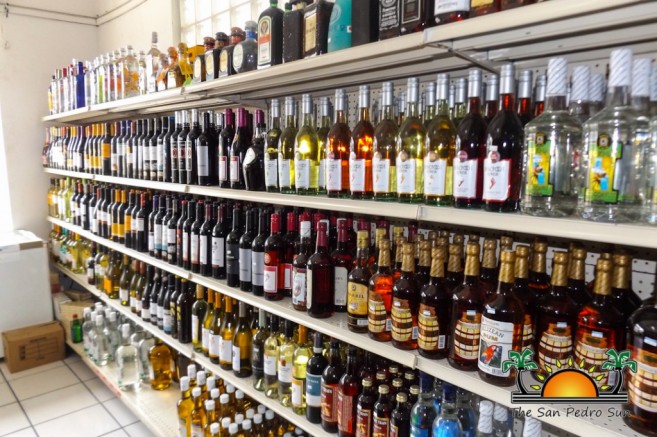 The changes to the SI went into effect on December 29, 2022, and were signed into law by the Ministry of Rural Transformation, Community Development, Labor, and Local Government. ComPol Williams explained on Wednesday that the amended regulation repealed the provision that prohibited businesses from opening or selling alcohol. He further went over the new change in the law. "Businesses that do operate under a Shop liquor license can be opened from 6AM to 9PM. Those establishments that operate under a Publicans Special license can now open from 9AM to 12 midnight. Businesses operating under a Nightclub license can open from 10AM to 2AM the following day. Good Friday now, based on the amendment to the Intoxicating Liquor Licensing Regulation, is just like an ordinary Friday where the opening hours for liquor establishments is concerned," said Williams.
While Mayor Gualberto 'Wally' Nunez was not available to comment about banning alcohol sales during the day on Good Friday, that will reportedly be in effect until 8PM. According to the note issued by the SPTC, no liquor is to be sold on this day, particularly at liquor shops, stores, and bars should not open until the allowed set time. The Mayor, however, stated that restaurant license holders would be allowed to sell liquor to customers consuming a meal. Hotel license holders can only sell liquor to guests registered at their properties. It is yet to be known if any changes will occur in San Pedro, but some islanders say that now that the law has changed, it should be up to the business owners to either observe Good Friday or continue business as usual.
Some of the activities organized by the San Pedro Catholic Church on Friday include special services and programs related to the Easter holiday and the re-enactment of the crucifixion of Jesus Christ.
Follow The San Pedro Sun News on Twitter, become a fan on Facebook. Stay updated via RSS