Regulations on sale of alcohol during Good Friday
Wednesday, April 5th, 2023
The Easter holiday is here, from Friday, April 7th, through Monday, April 10th. San Pedro Town is a popular destination among visitors; however, specific regulations must be observed during the holy week. Since many residents celebrate the religious aspect of Easter, the San Pedro Town Council (SPTC) asks everyone to respect the traditions associated with these dates and observe a 'dry' Good Friday. As such, on Wednesday, April 5th, Mayor Gualberto 'Wally' Nuñez explained the rules on the sale of alcohol on Friday.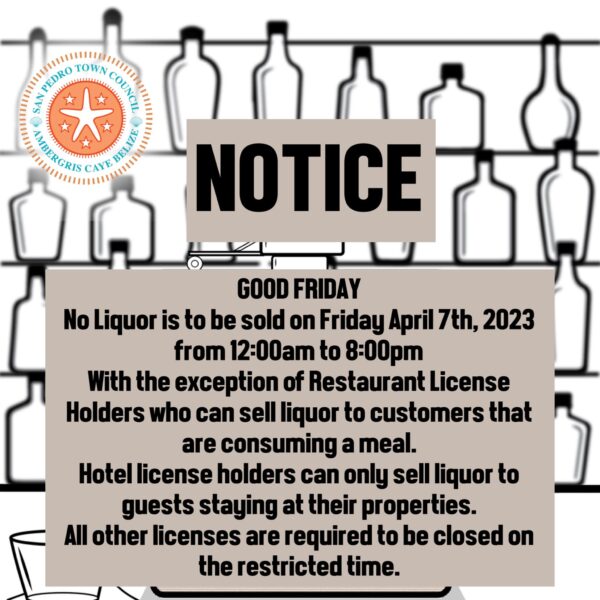 Mayor Nuñez said everyone should know the reason for the Easter holiday and celebrate responsibly. He asked residents and visitors to respect the different religious activities that will be taking place, particularly on Friday. As a result, Nuñez touched on the regulations regarding the sale of alcohol.
The Mayor said that this year it was decided that no liquor is to be sold on Good Friday starting at midnight to 8PM that day. He said this goes across the board, including stores, supermarkets, and bars. The Mayor stated that restaurant license holders would be allowed to sell liquor to customers consuming a meal. Hotel license holders can only sell liquor to guests registered at their properties. All other establishments selling alcohol must be closed during the restricted time.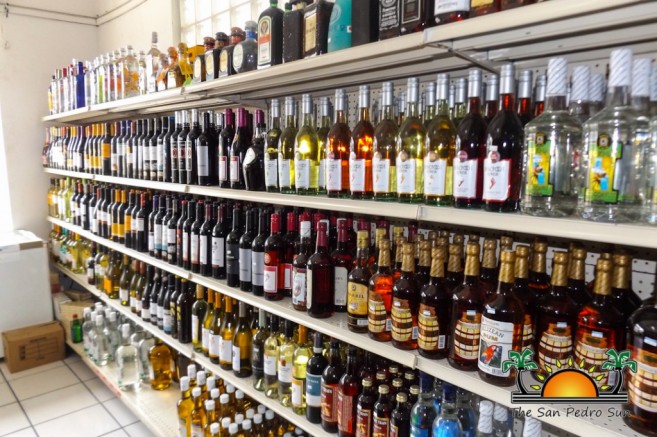 In the case of Secret Beach, the same rules apply to restaurants. Customers may consume an alcoholic beverage when having a meal. They should not be allowed to take any liquor beverages from the restaurant.
The commander of Region Four (Cayes), Superintendent Alejandro Cowo, added that additional police officers would be coming from the mainland to help with the weekend workload. Cowo wished everyone a happy holiday and asked the public to cooperate and abide by the regulations. He advised those celebrating Easter to be mindful not to drink and drive or to have a designated driver. Cowo said they would be out working in full force to keep everyone safe and asked the public to be responsible as well.
The San Pedro Police Formation and SPTC wish everyone a happy and safe Easter. For any additional
information, the SPTC will be open until 1PM on Thursday, April 6th. For any emergencies, call the following telephone numbers: San Pedro Police at 206-2022, San Pedro Fire Department at 206-2372, and Dr. Otto Rodriguez San Pedro Polyclinic at 226-2536.
Follow The San Pedro Sun News on Twitter, become a fan on Facebook. Stay updated via RSS