The San Pedro Town Council pleased with Sargassum clean-up campaign
Friday, October 5th, 2018
A total of 1,700 yards of Sargassum was removed from the beaches of San Pedro Town during a massive clean-up campaign on September 27th and 28th, after the non-stop influx of the seaweed was declared a natural disaster. The San Pedro Town Council (SPTC) spearheaded the initiative, which led to the formation of the San Pedro Sargassum Task Force Group (SPSTFG). This clean-up campaign is part of a short-term plan to ensure that the accumulated Sargassum is removed from the beaches.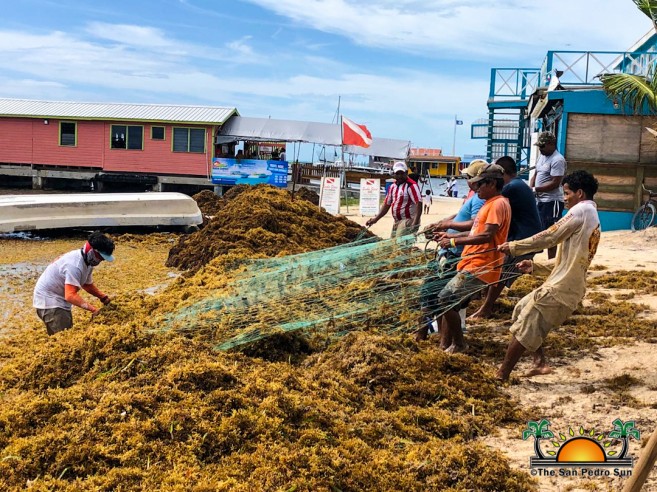 The SPSTG is made up of representatives of the SPTC, San Pedro Tour Guide Association, San Pedro Chapter of the Belize Tourism Industry Association, the Dr. Otto Rodriguez San Pedro Polyclinic, San Pedro branch of the National Emergency Management Organization and other stakeholders.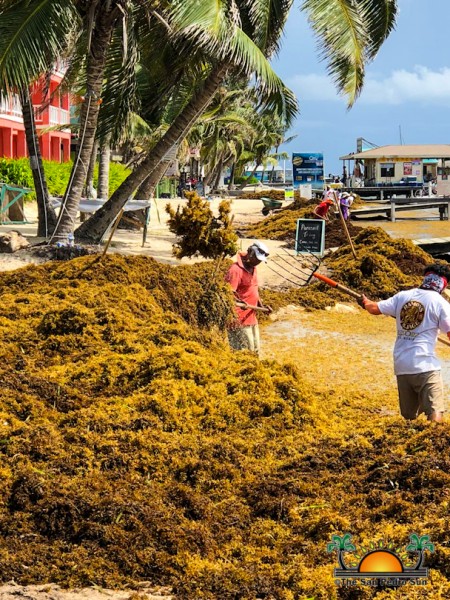 The task force issued a report on Wednesday, October 3rd deeming the campaign a total success. The report states that over the course of the two-day clean-up in and around the downtown area, 232 islanders volunteered thousands of hours of labor, resulting in the collection of 144 truckloads of Sargassum. The SPSTG also acknowledged that residents provided vehicles and heavy equipment for the removal of the Sargassum. According to the SPSTG, the total cost of the two-day massive clean-up is equivalent to $22,800.

The Sargassum collected was given to several island residents who will use it as landfill for their properties. The SPTC said that they have a list of families that have requested Sargassum for landfill and that whatever is left, will be used for landfill by the new cemetery south of San Pedro Town.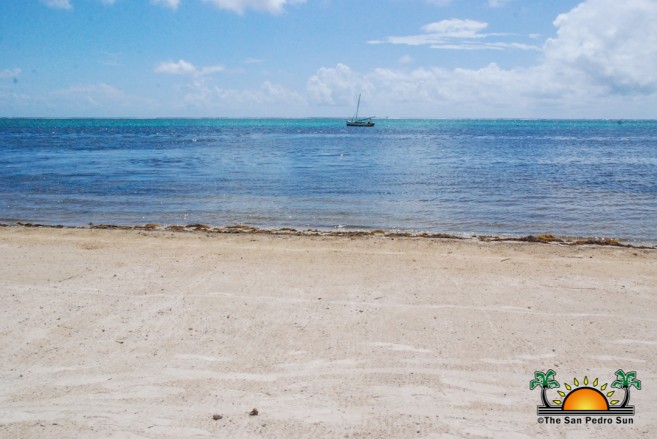 The influx of Sargassum continues to make its way to Ambergris Caye's shores, as the seaweed has become endemic in the region, choking coastlines and affecting the tourism industry significantly. The current clean-up campaign is part of a short-term plan that will then be joined by a long-term solution. One of the SPTC Councillors behind this initiative is Gary Greif, who says that the installation of water deflection booms is part of the long-term plan. These would be placed at a 2/3 distance between the island and the barrier reef, in hopes that it would keep the Sargassum from reaching the shore. It is expected that the placement of the booms will instead allow the current to take it past the southern end of the island.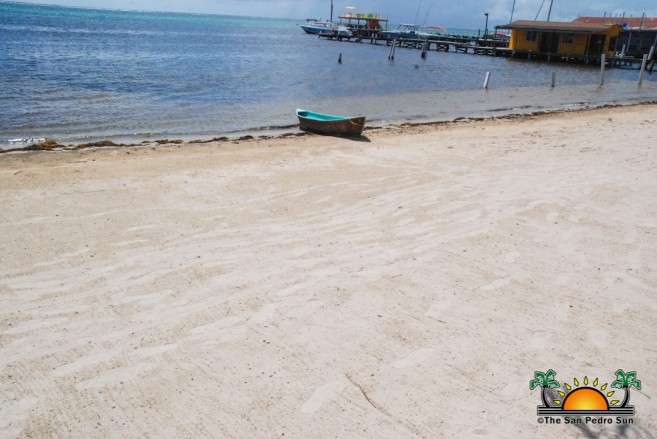 The SPTC is looking forward to ridding the island of the invasive seaweed. However, they believe that it will take a joint community effort. They invite as many people as possible to join the cleaning campaign by registering at their offices whenever they announce future events. The campaign is set to continue on Friday, October 5th and Saturday, October 6th.
For more information on this initiative, contact them at 226-2788.
Follow The San Pedro Sun News on Twitter, become a fan on Facebook. Stay updated via RSS