Rotary Club of Ambergris Caye receives visit from its District Governor
Tuesday, November 13th, 2018
Jose Interiano, the Governor of Rotary's International District #4250, which includes Belize, Guatemala, and Honduras, visited Ambergris Caye Rotary Club on Saturday, November 10th. The District is made up of 72 Rotary Clubs, 10 of which are in Belize, and Interiano visited them all during his stay in the country. On the island, he met with the local club and offered his advice on how to continue succeeding in their upcoming projects. The official one day visit concluded with a dinner/presentation at Aji Tapa Lounge/Restaurant north of San Pedro Town.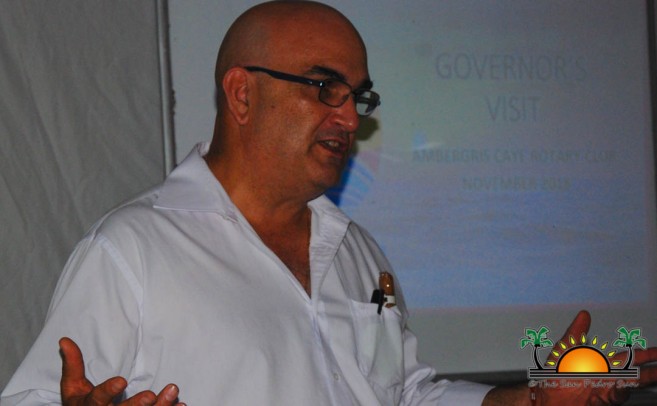 The Governor and his wife, who both hail from Honduras, arrived on the island around 11:30AM via Tropic Air and headed to Banyan Bay Suites, where he met with members of the island's Rotary Club. President of the Rotary Club on Ambergris Cay, Paul DuVille, welcomed Interiano, indicating how honored the club was for his visit. Interiano, who happens to be a Thoracic Surgeon by profession, says that he was impressed with all that the Rotary Club on that has done in its young stage. "It's a very young club, but it has already been recognized internationally for their projects," said Interiano. He wishes them well and believes they are on the right track. Interiano added that Rotary is involved in projects in the fields of education, health, prevention of diseases, promoting peace, economic development among others. He looks forward to seeing the Rotary Club of Ambergris Caye branching out in all of these branches as they continue to grow.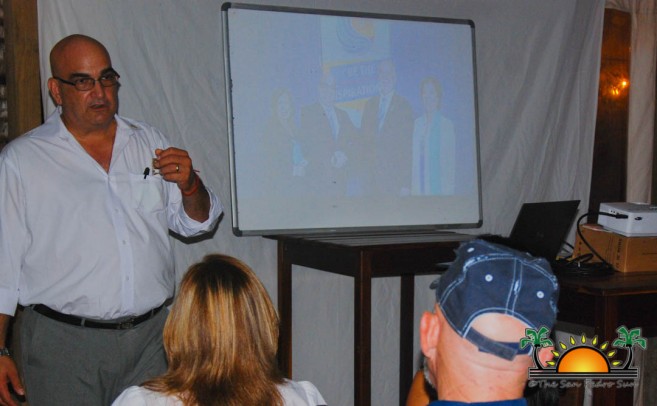 At the event inside Aji Restaurant, the Governor not only addressed Rotarians, but also members of the Rotaract Club as well. He commended them and spoke about the great benefits of being part of this global institution. "It is a great honor to be a Rotarian and serve your community," he said. "We become a better version of ourselves every day." He also encouraged everyone to be the inspiration and encouraged others to do good things for the community. The short presentation included a presentation of awards and gifts. Interiano's wife was recognized for having established the only women Rotary Club in Honduras, while he was given a gift by the president of the Rotaract Club, Job Mendizabal. In addition, DuVille also presented Interiano with a special token.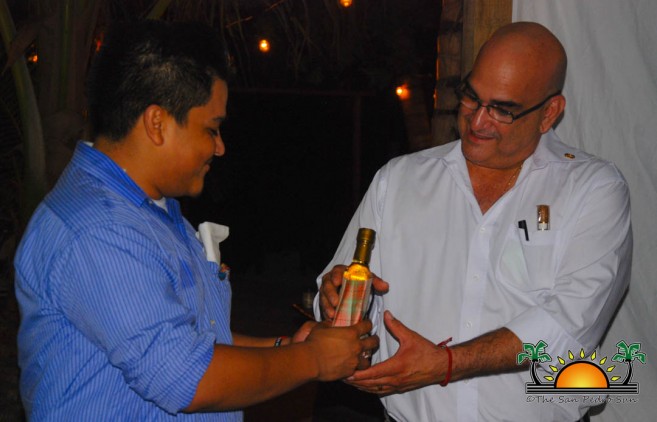 Before wrapping up the presentation, Interiano invited everyone to the District Conference to be held in Copan, Honduras in March 2019. He also introduced Orlando Burns from Orange Walk Town, who has been nominated to be the upcoming District Governor for the period of 2020-2021. Burns stated that he feels honored for such an opportunity, and cannot wait to take reins of the district. He said that Rotarian blood runs through his veins, as his family has always been very active in the Rotary field.

After the formalities came to an end, everyone was invited to the restaurant's patio/beach where they enjoyed a delicious dinner while being serenaded with live acoustic music.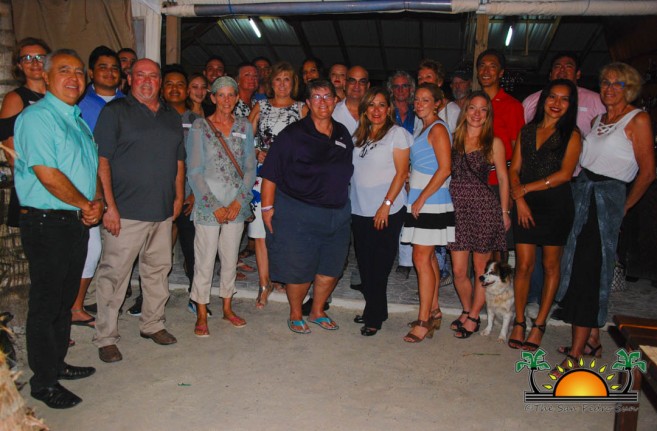 The Rotary Club of Ambergris Caye was officially charted in June of 2016. The Club had been very active in the community prior to its chartering, having successfully completed four community projects. The first was a donation of wheelchairs to the Dr. Otto Rodriguez San Pedro Polyclinic II. This was followed by a community book drive which garnered more than 5000 books for the San Pedro Town Public Library. The Club was also involved in assisting the Seventh Day Adventist New Horizon Primary School with trash pick-up, painting and general maintenance at the school premises. They also participated in that year's Lobster Fest Block Party by the Central Park holding a successful Chairs for a Charity event. The supporters received VIP treatment while supporting the club by buying tickets for a chance at a 3-night stay at a luxurious resort. All proceeds from that event went to future projects of the local Rotary Club.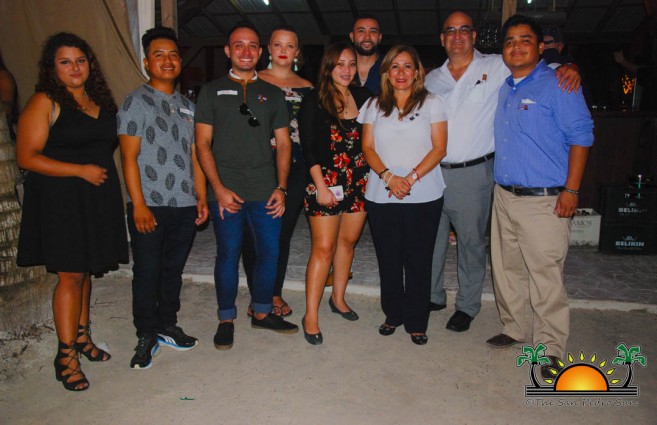 Some of these projects include the continued assistance they give to the Dr. Otto Rodriguez San Pedro Polyclinic II in the form of medical supplies. The latest donation was in June of this year, when the Club donated three pallets loaded with dozens of boxes containing much needed medical items. According to the Polyclinic's personnel, the donation aids them in their efforts to continue providing quality care to island residents.
For information on the Rotary Club of Ambergris Caye, you can visit their Facebook page: https://www.facebook.com/RotaryClubofAmbergrisCaye/
Follow The San Pedro Sun News on Twitter, become a fan on Facebook. Stay updated via RSS