Film Director Matthiew Klinck murdered in Cayo
Tuesday, January 5th, 2016
Director of La Isla Bonita Telenovela, Matthiew Klinck has been found dead near a home in Selena Village in the Cayo District. The body of the 37-year-old Canadian National was found on Monday, January 4th at around 8:40PM lying about 15 feet away from the home he had been residing at. Klinck was apparently killed during a burglary, as his home had been ransacked according to police reports.
According to a report by Cayo Police, they received information from nearby residents that the body of a male person had been found. Upon inspecting the area, police found Klinck's body just 15 feet away from his home in the initial stage of decomposition. Police also observed that the house had been ransacked of all valuables, indicating that Klinck was murdered as a result of a robbery.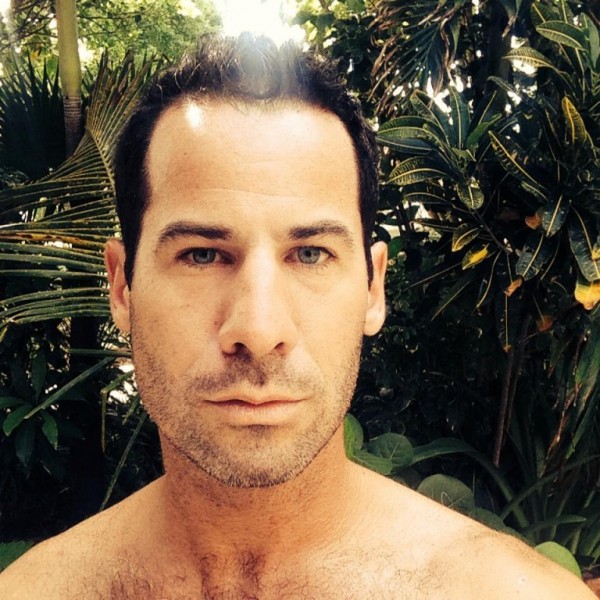 Due to state of the body, a postmortem had to be carried out on site which took place on the morning of Tuesday, January 5th. In the examination carried out by Dr. Mario Estrada Bran, it was noted that Klinck had suffered up to 14 stab wounds to the face, neck and upper body with a deadly stab to the left side of the neck. The cause of death was certified as "Hypovolemic shock due to internal and external Hemorrhage due to multiple stab wounds".
The caretaker, Edwin Paz, of the house where Klinck was murdered, indicated that Klinck had been house sitting for some weeks now while the owners were away. Paz told police that the last time he saw Klinck alive was on Saturday, January 2nd at around 4PM when he drove past the caretaker's house en-route to the main home. According to Paz, this is the only route of entry to the property, so he believes the assailants gained entry through another area.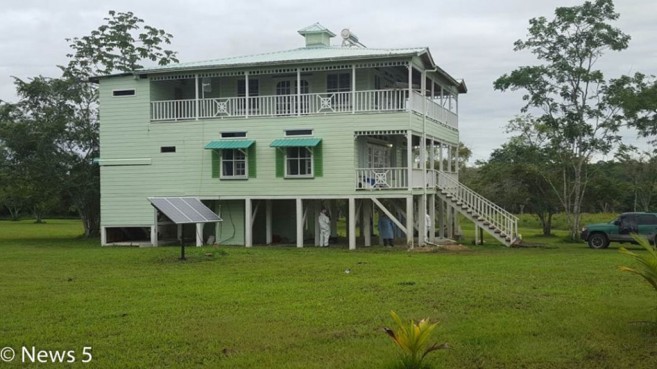 Police have since contacted the Canadian Consulate in Belize to inform Klinck's family, as he had no family members in Belize, and to make burial arrangements. Klinck had been residing in Belize for about five years and is the founder of Make Belize Films. He was also the producer of "Curse of the Xtabai" and San Pedro's first telenovela (Spanish soap-opera) "La Isla Bonita Telenovela".
In a press release, the National Institute of Culture and History (NICH), the Belize International Film Festival and the Belize Film Commission offered sincere condolences to the family, friends, colleagues and associates on the untimely death of resident the Canadian filmmaker, Klinck." Matthiew was a visionary with a passion to create Belizean films as the name of his production company MAKEBELIZE FILMS proclaimed. At times his extraordinary passion was incendiary, but the vision of strengthening Belize's film industry was mutual. His enthusiasm and willingness to help to train young people facilitated a partnership with us to teach ANIMAGIC: the first Belizean clay animation workshop in April 2012 in Belize City shortly after his move to Belize and was also the genesis of 2012: The Curse of the Xtabi, a Kriol language Belizean horror film he directed and produced with a vibrant group of budding Belizean filmmakers in the Cayo district. Though he continued to be based in Cayo, Matthiew also collaborated with similarly enthusiastic members of the San Pedro community to direct the first Spanish Language Belizean telenovela called La Isla Bonita which was one of the opening films for our 10th Anniversary Edition of the Belize International Film Festival in July 2015 and also the winner of our Best Dramatic TV Series award. News of Matthiew's untimely passing has caused shock waves through Belize's nascent film community but his vision, enthusiasm, energy and determination to see the Belize Film Industry succeed was contagious. We are confident that in his short time with us here in Belize, Matthiew inspired many young people to look at filmmaking as a career choice and we hope they will continue in his footsteps and make Belize Films of their own in tribute."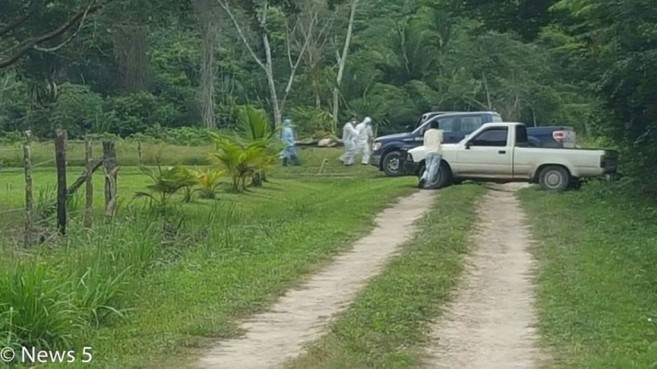 Most recently, Klinck was working on his upcoming project "Criminal Minds: Beyond Borders", a prime-time drama that would have aired on CBS network on March 2, 2016. The show was to be a spinoff of the Criminal Minds series and would star Gary Sinise and Alana de la Garza. He had also contributed to shows such as Greg & Gentillon (2005), Hank and Mike (2008) and Une mission à partager (2001), and worked with the likes of Sony Pictures, ABC, CBS, HGTV, Amazon, The Mark Gordon Company, Discovery Channel, Chemical Media, TLC, SPIKE and Travel Channel among others. "Matthiew was the director of La Isla Bonita Telenovela which featured local actors of San Pedro Town. He was also well known for his movie that was filmed entirely in Belize, The Curse of the Xtabai. As many knew him, he was very enthusiastic about Belize's Film Industry and hoped that one day Belize be recognized internationally for its film talent. We hope he may find eternal peace. Rest in peace Matthiew," said the San Pedro Town Council and Mayor Daniel Guerrero on his passing.
The San Pedro Sun's newest reporter, Dion Vansen had the privilege of working alongside Klinck during the development of La Isla Bonita Telenovela. "I was honored to meet Matthiew and worked with him. I also had the honor to meet his mother when we made history in Belizean drama with the soap opera "La Isla Bonita" filmed in San Pedro Town, Ambergris Caye. He was inspirational and the energy and dedication he put into the development of the Belizean filming industry was spotless. Kudos to you Matthiew where ever you are, you will be dearly missed my dear friend!" said Vansen.
The San Pedro Sun extends deepest condolences to all family and friends of Matthiew Klinck. He will surely be missed, but his legacy will live on in his contributions to Belize's audio-visual film industry.
Follow The San Pedro Sun News on Twitter, become a fan on Facebook. Stay updated via RSS