San Pedro celebrates Central American and Mexico's Independence
Wednesday, September 16th, 2015
On Saturday, September 12th the San Pedro Town Council celebrated the independence of Central American and Mexican communities. The island is home to many people from these areas and thus, the island authorities held a celebration in honor of their country's national day. The event, which is held annually and is listed under the San Pedro's September Celebrations Calendar of activities, took place at the Central Park where hundreds of residents and visitors enjoyed the showcasing of each country's culture, food and music.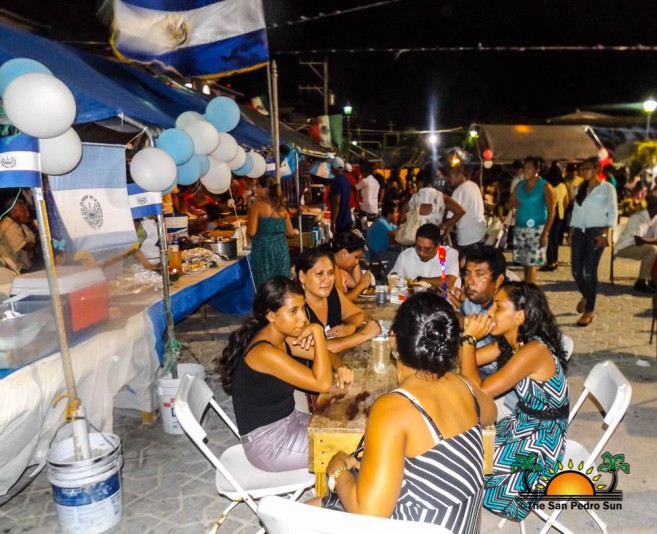 Officially opening the event on behalf of the Mayor Daniel Guerrero, was Councilor Hector "Tito" Alamilla. He warmly addressed the crowd that was gathered at the park. "The island has openly received many people from our Central American neighboring countries as well as Mexico. We are one big family, Central Americans and Mexicans, and tonight we can see their rich culture, in their music and food that is on display for you all to enjoy. So, let's honor our Central American and Mexican brothers on their day and let us continue working together for a better San Pedro," said Alamilla.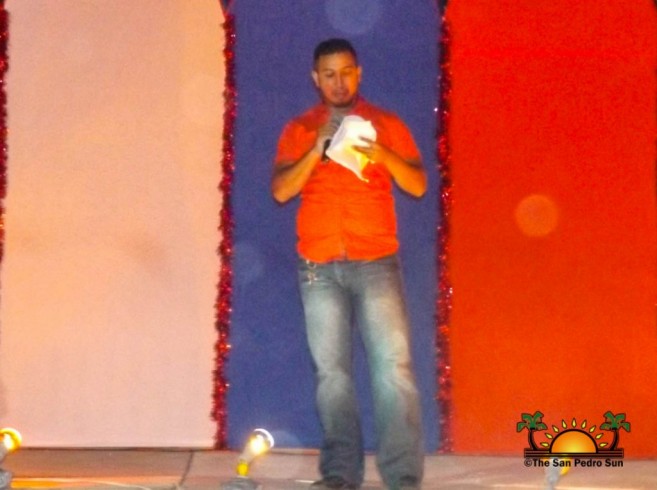 After the welcome address, Minister of Tourism, Culture and Civil Aviation Honorable Manuel Heredia Jr delivered his remarks. "Tonight we commemorate the Independence of our neighbors in Central America and up north with our Mexican brothers. Belize has always maintained a strong and good relationship with our neighbors and tonight I invite everyone out here to enjoy this Noche Centro Americana, taste their food, get to know a bit more about the different countries through their booths, and don't forget that we also have a Belizean booth. Let's continue working together for a better island and for a better country," said Heredia.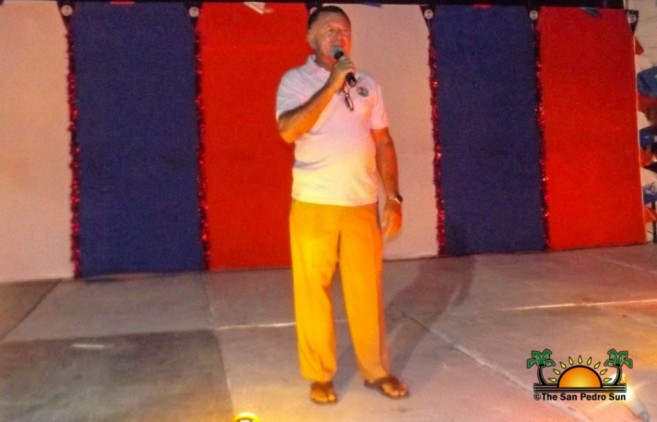 This year is the 195th anniversary of the Central American independence from Spain which took place on September 15, 1821. That date marks the commencement of Guatemala, El Salvador, Honduras, Nicaragua, and Costa Rica as a nation while Mexico is celebrating its 205th anniversary after gaining its freedom on September 16, 1810.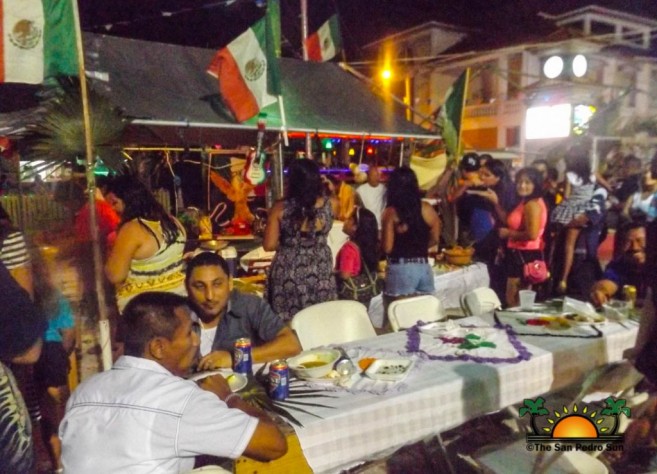 Belize participated with a ceviche booth, even though Belize became independent on September 21st, 1981 from Great Britain, unlike the rest of Central America and Mexico who gained their freedom from Spain.
For the rest of the evening, residents enjoyed a variety of cultural and native food from the different booths. There was even a time to dance to different beats such as cumbia, salsa, and punta, all played by San Pedro's number one band, "Rompe Raja."
Follow The San Pedro Sun News on Twitter, become a fan on Facebook. Stay updated via RSS