Ambergris Caye honours Central America and Mexico's independence at Noche Centro Americana
Tuesday, September 19th, 2017
The independence celebrations of the Central American communities of Nicaragua, El Salvador, Honduras, Guatemala and Mexico were honoured on Saturday, September 16th at Noche Centroamericana at the Honourable Louis Sylvestre Sporting Complex. The event, organized by The San Pedro Town Council in collaboration with Reef Radio, is the only one of its kind in Belize and showcases each country's culture, food, and music.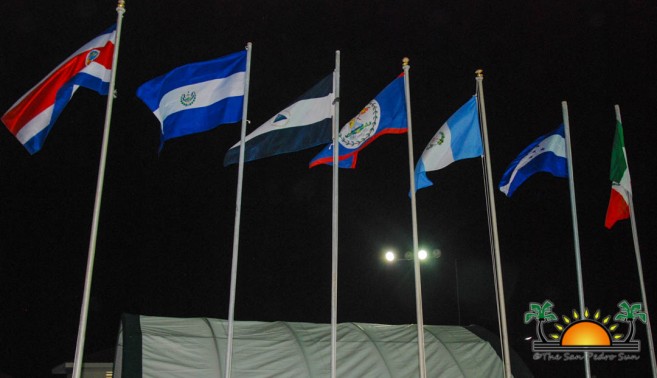 This year's celebration marked the 196th anniversary of the Central American independence from Spain. As part of the event, children were treated with piñatas courtesy of the Embassy of Honduras, before the formalities of the evening's program began.
The official ceremony started promptly at 8PM with the raising of the flags from each of the participating countries, including Belize.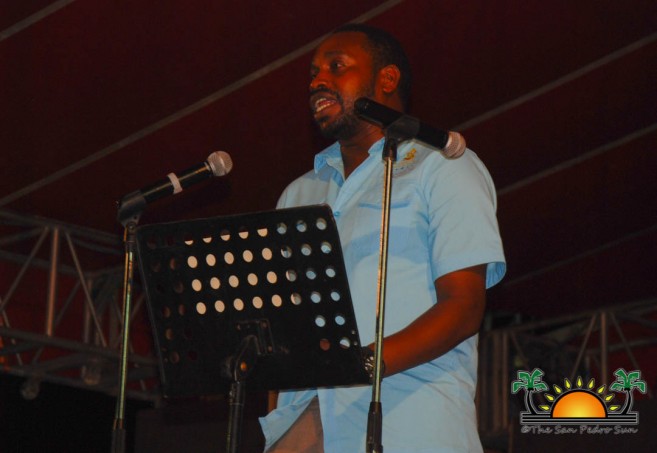 During the ceremony, Fredy Fernandez, Consular Officer from the Honduran Embassy, expressed his joy at being at the event. "As we celebrate 196 years of the Central American Independence, I encourage everyone to feel proud of being from each one of these countries," said. Fernandez. "Central America is a rich bridge connecting North and South America, with a diverse in culture and extended beauty."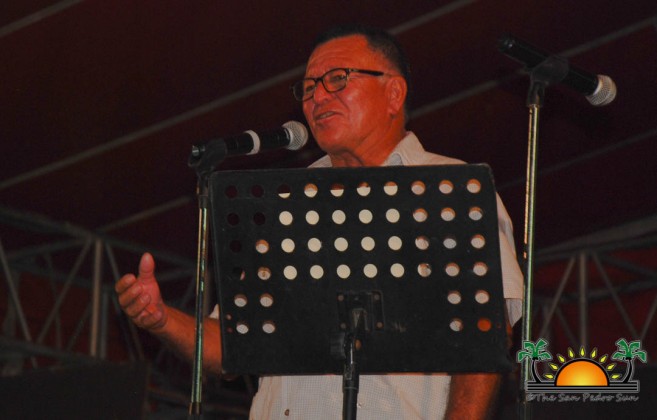 The Minister of Tourism and Civil Aviation, Honourable Manuel Heredia Jr., agreed with Fernandez' statement on the wealth and beauty of the region. In his remarks, he indicated that Belize and Ambergris Caye have always welcomed the residents from other parts of Central America with open arms. "Here on the island we have been able to welcome them all. We speak their language even though our official language is English, we are part of Central America," said Heredia. "They are our brothers, thus, The San Pedro Town Council puts this day aside to celebrate the national day of their countries of origin."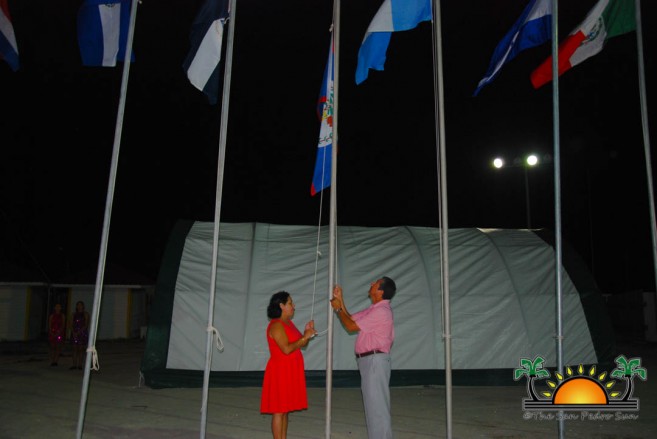 In his remarks, Mayor Daniel Guerrero indicated that the island has been hosting this activity for the past five years. "The San Pedro Town Council recognizes the contribution from each one of you that have made the island your home," he said. "Such contributions cannot be ignored, thus, we set this day to celebrate and express our solidarity with neighbours from Central America and Mexico." Guerrero also mentioned that the event serves as an opportunity for the participating booths to showcase the culture and gastronomy from their respective countries.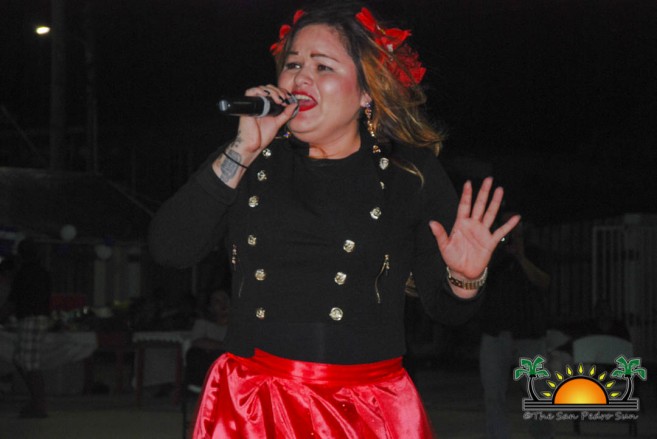 Following the formalities, a few members of the different participating groups representing their respective countries received certificates of appreciation for their hard work in the community. Afterwards, everyone was invited to visit the various booths that showcased each one of the countries typical food. The Belizean booth had Rice and Beans and an assortment of pastries. Belize will be celebrating its 36th independence anniversary on Thursday, September 21st.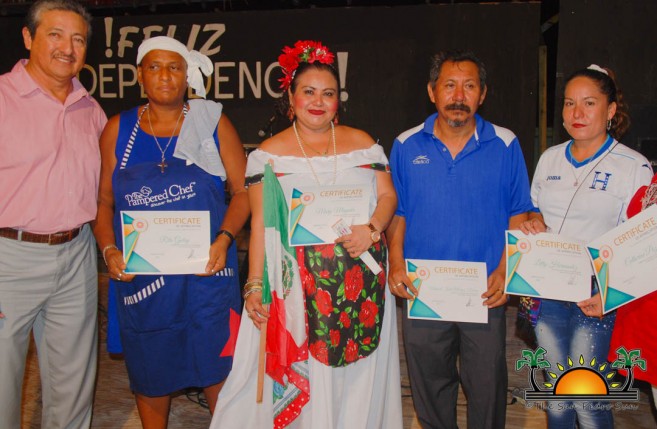 Attendees were also treated to performances from Lala Chacon of Belmopan City, and the band Los Crackers from Chetumal, Mexico. The celebration went until the wee hours of the night.
Happy Independence Day to our Central American and Mexican neighbours!
Follow The San Pedro Sun News on Twitter, become a fan on Facebook. Stay updated via RSS