Coral tissue loss disease threatens Belize's Barrier Reef
Thursday, October 10th, 2019
Stony coral tissue loss disease was first detected in the Bacalar Chico Marine Reserve in Belize in June 2019, adding to other threats such as rising sea levels, warming seas, ocean acidification, and climate change, which are already endangering the long term survival of the Meso-American Reef System.Belize's Barrier Reef is a major attraction for the tourism industry and also serves as an important habitat for Belizean fisheries. Now, a new disease is major cause of concern.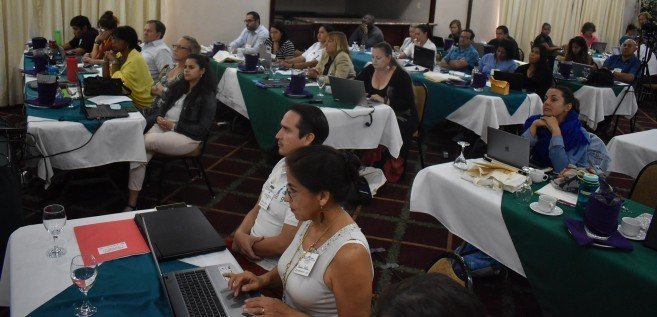 To find a solution and work out a strategic plan, Belize's foremost marine biologists and researchers gathered with their counterparts of the three other countries which host parts of the 1,000 kilometer long Meso-American Reef (MAR), for the second biennial meeting of the Reef Restoration Network for the MAR region, at the Best Western Biltmore Plaza Hotel in Belize City from Tuesday October 8th to Thursday October 10th.Foremost on the agenda was the development of a MAR regional plan for reef restoration, encouraging complementary efforts to target resources needed to put the plan into effect. The stony coral tissue loss disease first appeared in Florida USA in 2014 and is lethal to over 20 different species of coral, particularly the pillar, star and starlet, and brain corals. The disease has also appeared in Jamaica, St Maarten, and more recently in St Thomas, the U.S. Virgin Islands, and the Dominican Republic, but not observed in the Mexican MAR until mid-2018.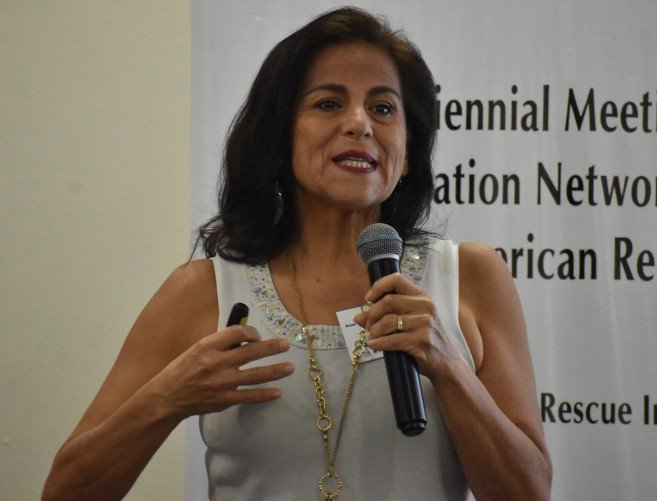 Claudia Padilla of Mexico's National Institute for Fisheries and Aquaculture (INAPESCA) described how they had sampled all 20 species of coral found in Mexico's section of the MAR, and their successes propagation by cloning and by sexual reproduction; as they strive to maintain living colonies of all the species in on-shore nurseries to preserve the genetic diversity of the reef. Their conservation work included the propagation of the herbivorous king carb to help keep the reef clean of algae. So far they have produced 71,055 new coral colonies since 2017 and out-planted 27,276 at ten sites this year, which was short of their target of 40,000 plantings, and their goal is for 60,000 new plantings for 2020 and coming years.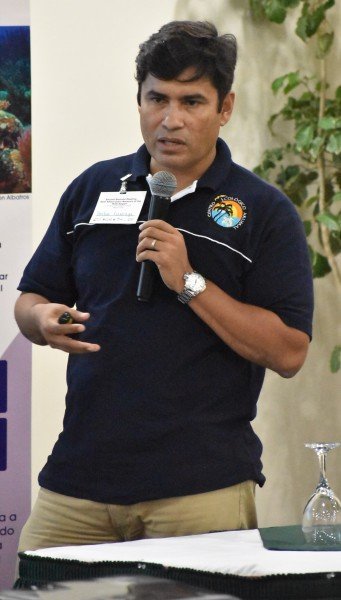 Hector Lizarraga of the Centro Ecologico Akumal CEA, Mexico described how they had partnered with Healthy Reefs to replant new fragments of the Acropora and Palmata species of coral, which are basic constructive and fast-growing building-blocks of the reef.Becoming a part of the "Wave of Change' was an important commitment for the Iberostar hotel chain, explained Iberostar's Johanna Calle, as she shared the group's participation in helping to preserve coastal health. With over 120 hotels in 17 countries, serving eight million guests per year, and enjoying a 42% guest return rate, the hotel chain felt a responsibility to preserve its seafood supply, especially since 80% of its properties are coastal.

In the Quintana Roo region of Mexico, they support research and restoration efforts to conserve seagrasses and restoration of coral reefs at Playa Paraiso and Cozumel, for several coral species: Palmata, Cervicornis, Faveolata, Agaricites Cavernosa, Porites and Labyrinthiformis. Gaby Nava of Oceanus S.A. of Mexico shared their achievements in replanting over 10,000 new colonies each year to help support the genetic diversity at the restoration sites, with new healthy corals, in Mexico, Belize, and Honduras.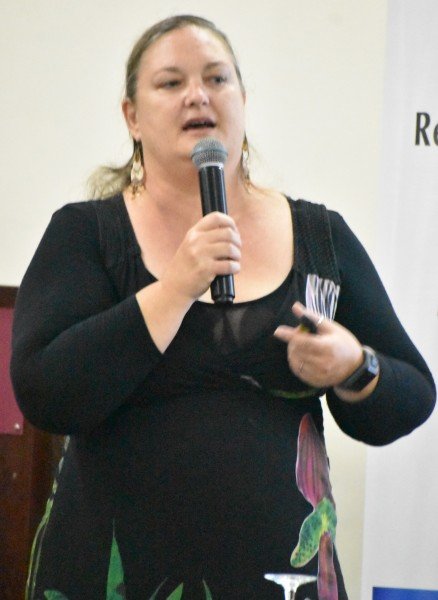 Anastasia Banaszak of the National Autonomous University of Mexico (UNAM), also shared their success in research, teaching, training, restoration, and outreach to the coastal communities, whose livelihoods depend on the sea. She also targeted politicians and managers, engaging the wider community as much as possible so to channel public policy in supporting preservation of the marine environment. The UNAM team has rescued a number of coral species that are at risk of extinction and is creating germplasm and genetic plasm banks for Mexican corals. Now they are further fund-raising to create a "Noah's Arc" of all Mexican coral species.Tripp Funderburk described similar work in Honduras' Bay Islands and on Roatan.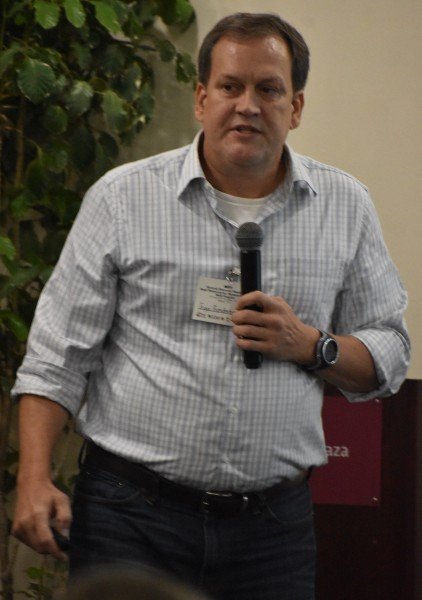 The Roatan Institute of Marine Science (RIMS) began its restoration work in 2016, and with the support of dive shops, they enlisted the help of over 300 guests and 60 divemaster interns to replant new coral 'trees' on the ocean floor. He reported that the Bay Islands Reef Restoration has so far replanted over 800 corals, with a 95% survival rate, and with 75% of them showing no signs of disease nor damage from predators.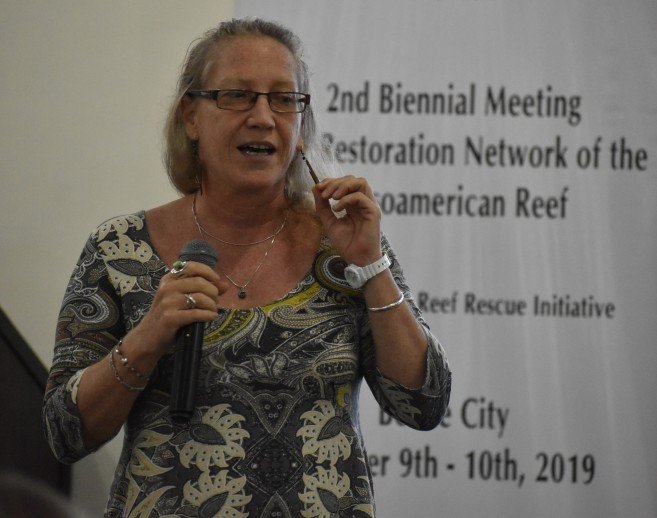 The Belizean conservation NGO "Fragments of Hope," founded by Lisa Carne of Placencia, has been doing similar work for over ten years in the South Water Caye Marine Reserve, the Turneffe Atoll Marine Reserve and off Laughing Bird Caye, with an 85% survival rate for the newly replanted corals. She works primarily with staghorn and elkhorn corals, as these two species have shown resilience to disease and the effects of climate change, such as warmer seas. She reported on the lessons learned, such as the importance of removing coral-eating snails from the coral, and of not putting them back in the water once removed. As she modestly put it, "seeing is Belizing."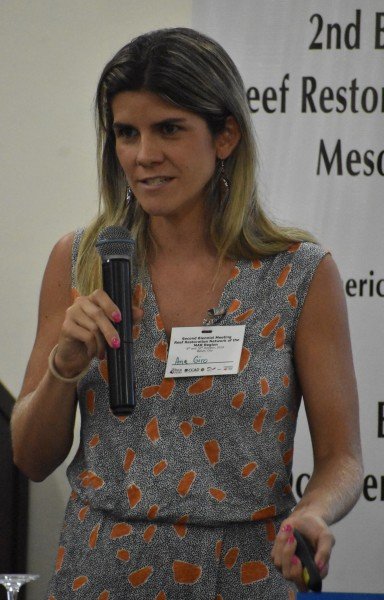 Ana Giro also shared the Guatemalan experience.To continue the work, the partners discussed new funding opportunities to contribute resources to the MAR Fund, and they concluded with the election of a new Executive Committee.
Follow The San Pedro Sun News on Twitter, become a fan on Facebook. Stay updated via RSS