SP BTIA asks PUC to help resolve water supply issues in San Pedro Town
Thursday, May 3rd, 2018
The San Pedro Belize Tourism Industry Association (SP BTIA) has issued a letter to the Public Utilities Commission requesting resolution between the two water service companies on Ambergris Caye, stating that for the last decade the island has been subject to extremely low to no water pressure not only during peak tourism season but is now becoming the norm in San Pedro Town.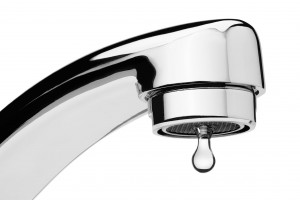 The two companies, Belize Water Service Limited (BWSL) and Consolidated Water Belize Limited (CWBL) each claim that the other company is at fault when it comes to the inadequate supply of water. In a long-term binding contract (2004-2026) it was agreed that BWSL would distribute water produced by CWBL to San Pedro Town and surrounding areas on Ambergris Caye. BWSL claims that CWBL is not meeting the demand for water, stating, "Over the last few years, the CWBL plant has been unable to supply the quantity of water necessary to meet the demand during extended peak periods, as experienced over the recent Easter holidays, despite BWS implementing a rigorous program to manage water storage." Whereas CWBL claims that BWSL can call for a "demand study" and increase the quantity of water they are required to produce and deliver to them, stating, "BWSL has never invoked this demand study mechanism, in spite of our numerous requests."
According to SP BTIA Chairwoman Tamara Sniffin, their association is very concerned about the growing problem. "Clearly there are issues between the two companies and island residents and guests are the ones suffering the consequences. Not only is the lack of water a huge problem for tourists, especially when they cannot bathe, but one can only imagine how sanitation is compromised in restaurants and housekeeping during these times. The quality of life and health concerns regarding this problem is very alarming to tourism stakeholders, local businesses and island residents. Adequate and consistent water supply to all who live and conduct business in San Pedro Town should be a top priority for the Public Utilities Commission and we are hoping they will work to resolve the issues between these two essential companies" she stated.
Sniffin went on to say, "It is estimated that more than 500 new hotel rooms will be constructed in the San Pedro Town area in the next two years. With this expansion in hotels rooms, more than 400 new housing units will be needed to accommodate the number of staff necessary to man these hotels. Compound this with an annual growth rate of 17% on Ambergris Caye and we are looking at a huge increase in demand for water. It is paramount that the issue of water supply and delivery be immediately addressed. BWSL must adequately plan for and distribute water where needed on the island, and CWBL must be able to produce the quantity of water needed to do so. It is essential that both companies work together, and we implore the Public Utilities Commission, along with the full support from the central and local government, the Ministry of Health and the Ministry of Tourism to negotiate a solution."
The letter of appeal to the PUC was e-mailed and posted on April 26th and copied to Prime Minister Dean, Hon. Manuel Heredia – Minister of Tourism and Civil Aviation, Yashin Dujon – CEO of Ministry of Tourism and Civil Aviation, Hon. Pablo Marin – Minister of Health Mayor, Daniel Guerrero – San Pedro Town Council and the Belize Tourism Industry Association.
Follow The San Pedro Sun News on Twitter, become a fan on Facebook. Stay updated via RSS