Aerated Septic systems now required for businesses operating at Secret Beach
Friday, November 8th, 2019
As Secret Beach on the north-west coast of Ambergris Caye continues to develop into a popular destination for tourists and Belizeans alike, concerns for the surrounding natural environment have prompted local authorities to set measures to make businesses more environmentally friendly. The San Pedro Sun has confirmed that every business establishment at Secret Beach is now required to build an aerated septic system, or The San Pedro Town Council (SPTC) will not renew their liquor license. (SPTC).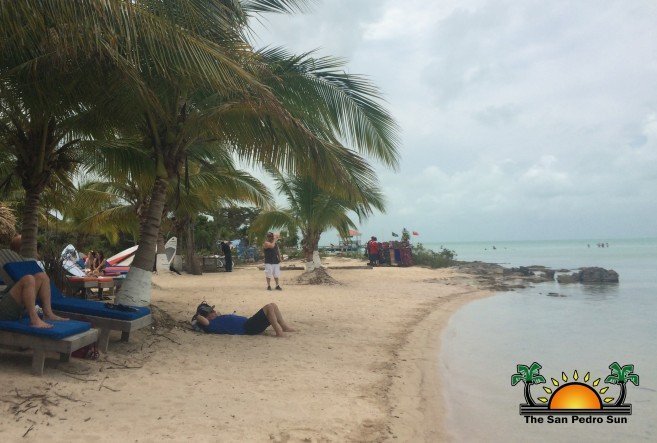 Mayor Daniel Guerrero confirmed this new regulation and told The San Pedro Sun that there would be no exceptions to the new rule. He explained that this measure is imperative given the fact that the area is within a distance from the Hol Chan Marine Reserve extended zone and that the proper treatment of sewage and other waste matter is essential for the conservation of the local environment. Secret Beach is known as a relatively pristine area, surrounded by fauna and wildlife native to the island. The waters at its shores lead to the flats off the western coast of the island and into the marine reserve. Thus, it is important to have a proper method of waste and sewage disposal.
The project is monitored by representatives of the Ministry of Health (MOH) on the island. According to Health Inspector Christina Martinez, she gets receives regular updates on the initiative from the person charged with overseeing the building of the required septic systems. She said that once these are perfectly installed, the septic aerator works well. This septic system is a mini wastewater treatment plant. It pumps air into a separate holding chamber in the septic tank, with the capacity to separate the waste. Solid waste settles to the bottom allowing natural bacteria to break it down, while the aeration system mixes up wastewater by forcing air into it. Bacteria from the air enters the water and further breaks down waste. The system is considered quite efficient in treating waste in a way that is less harmful to the environment and does not produce the usual septic smell.
Businesses at Secret Beach are reportedly complying with the new rule and making the transition to aerated septic systems. One establishment briefly shared that they have been working closely with MOH, and the Department of Environment regarding the process.
The annual renewal of liquor licenses is currently taking place, and businesses have been submitting their applications at SPTC. According to the SPTC, those establishments from Secret Beach that have not constructed their aerated septic system should at least prove by way of plans that they are in the process of installing this required new system to avoid their liquor license from being revoked.
Follow The San Pedro Sun News on Twitter, become a fan on Facebook. Stay updated via RSS