School children learn about crocodiles with ACES
Thursday, February 8th, 2018
The students at The Island Academy (TIA) enjoyed an interactive lesson on Crocodiles on Tuesday, February 6th courtesy of the American Crocodile Education Sanctuary (ACES) team. The senior and junior students learned important facts about American and Morelet crocodiles that are found in Belize. They also had the opportunity to meet 'Enchilada,' a rescued baby American Crocodile ACES brought to the presentation.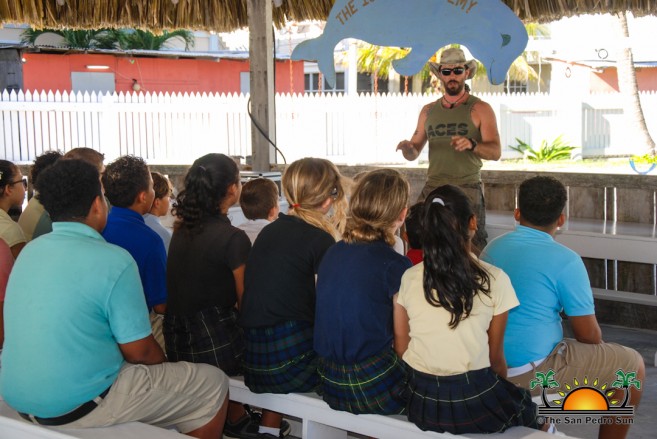 The educational presentation started shortly after 8:30AM with croc wrangler and field biologist Chris Summers from ACES welcoming the students to the session. Accompanying him was Christina Manzi who assisted in the lesson and David Ozier, a volunteer from Canada who is filming ACES' work for their website. Ozier has extensive experience in the writing and filming of nature documentaries and was more than happy to come to Belize to work along with Summers and his team.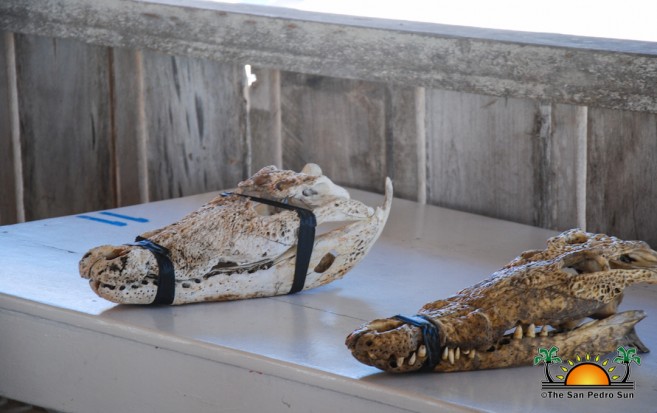 During the presentation, Summers mentioned that crocodiles are very important to the environment as they help in keeping the wildlife in balance. To better explain his presentation, two crocodile skulls were used in the presentation, one from an American Crocodile and the other a Morelet. The students learned that American Crocodiles, which inhabit certain areas around the island, can live in salt water, brackish and fresh water. In contrast, the Morelet can only thrive in fresh water. The skulls served as modules to explain the amazing features of these creatures. "They can hold their breath, depending on their size, for several hours. They do this by uniquely conserving oxygen through the use of their four-chambered heart," explained Summers. "They are the only reptile with a fourth chamber in their heart, thus, they can control where the blood goes in order to preserve oxygen and hold their breath for long periods of time. For example, they will shut down the flow of blood to their extremities and only supply their main organs." Summers stated that they are the only cold-blooded animals that can do that.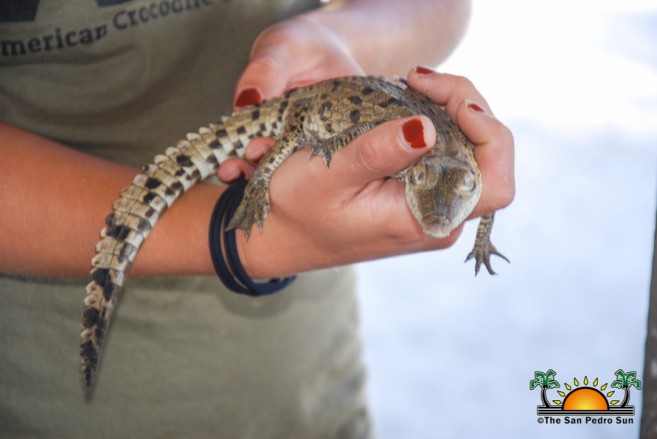 He also mentioned that they have a powerful sense of smell and can pick up the scent of a potential prey from miles away. "Crocodiles also have powerful eyesight similar to that of an eagle; they can see in color and can spot potential prey from a great distance." Summers continued. "While, under the water, under zero visibility, they have special sensors that detect any movement around them, and can locate and hunt their prey accurately without the need of their eyes." Students were fully engaged in the lesson, asking questions related to the capabilities of the crocodiles. A few of them were even able to point out the survival rate of these animals, which can be up to 80 years in the wild and over 100 in captivity.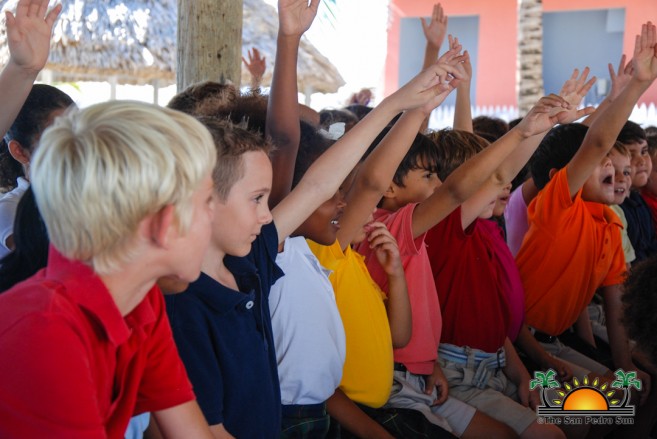 The presentation also added the importance of not feeding crocodiles, which is an illegal act in every country where the species are protected, including Belize. Summers explained that such actions will not only put them in trouble with authorities but also change the animal's hunting behavior. When the animal is fed, it will see humans as a source of food which can lead to unexpected attacks. He also explained to the students that the crocodiles living on the island (American Crocodile) should not be considered a dangerous species. According to him they are shy and would avoid contact with humans, but as the island continues to develop, their natural habitat is being invaded. Crocodiles are also very important to the environment by keeping a balance in certain species, such as raccoons which can become a nuisance and spread disease.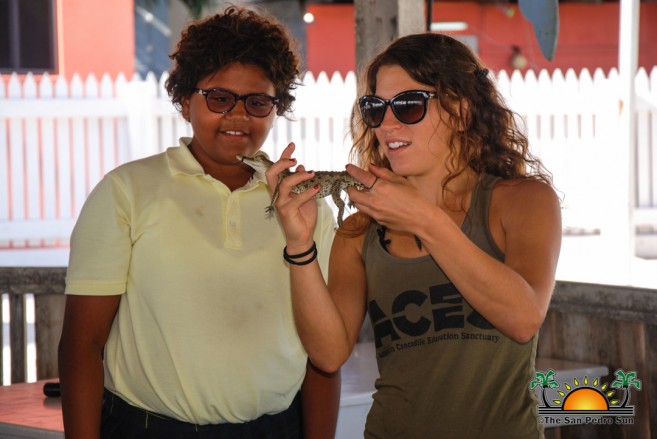 When the lesson was over, ACES assistant Christina Manzi brought in a baby American Crocodile named Enchilada that was rescued some days ago. The little baby seemed to have been abandoned and was ill at the time it was found. ACES intends to take care of it, use it in their educational programs and release it when it's large enough to fend for itself. The students were excited to admire the little reptile and thanked ACES for the informational lesson.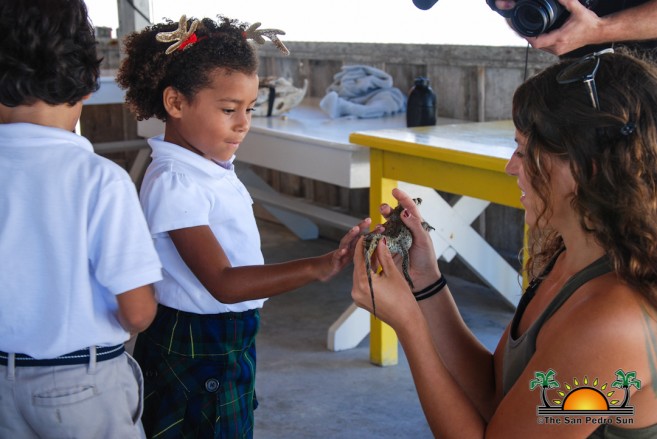 ACES would like to take this opportunity to inform schools and other organizations across the island that they are available to visit and provide a free educational presentation on crocodiles. They can be contacted via their Facebook page https://www.facebook.com or by calling 623-7920.
Follow The San Pedro Sun News on Twitter, become a fan on Facebook. Stay updated via RSS