All set for Verdes FC's participation in Champions League
Monday, August 10th, 2015
Premier League of Belize 2014/2015 champions, the Verdes FC, are preparing for their first match in the 2015/16 Scotiabank the Confederation of North, Central America and Caribbean Association Football (CONCACAF) Champions League. Premier League of Belize 2013/2014 champions, the Belmopan Bandits have been eliminated from the 2014/2015 Champions League due to the lack of a stadium suited for international matches. But now with a newly renovated Football Federation of Belize (FFB) Project Stadium that meets international standards, Verdes FC is ready for the tournament.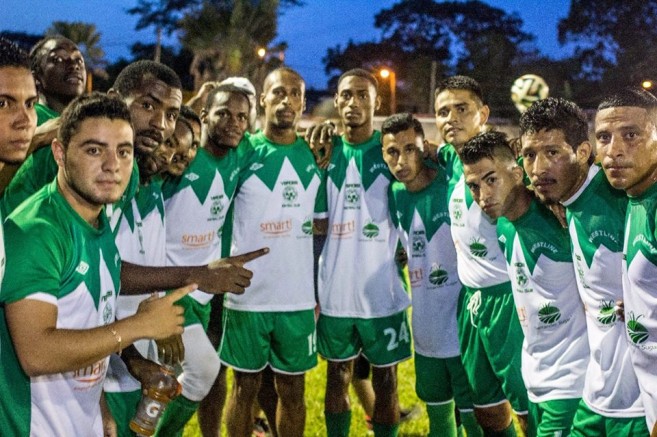 Leading up to their first match, CONCACAF representative Gino Rullo, manager of Club Competition approved the FFB Stadium on Thursday, July 30th. That was the final step to ensure Verdes FC's participation in the Champions League. 24 clubs from 12 countries are participating in the Champion League in hopes of winning the championship. Participating teams were divided into eight groups with Verdes FC playing in group C along with San Francisco FC from Panama and Queretaro FC from Mexico.
The opening week of the tournament will see eight matches, but Verdes will not take to the field until in the second game week. In their first match, Verdes FC will face off Gallos Blancos de Queretaro at the FFB Stadium on Tuesday August 18th. The match is scheduled for 8PM and a general admission of $40 is being charged or $200 for the VIP all-inclusive package.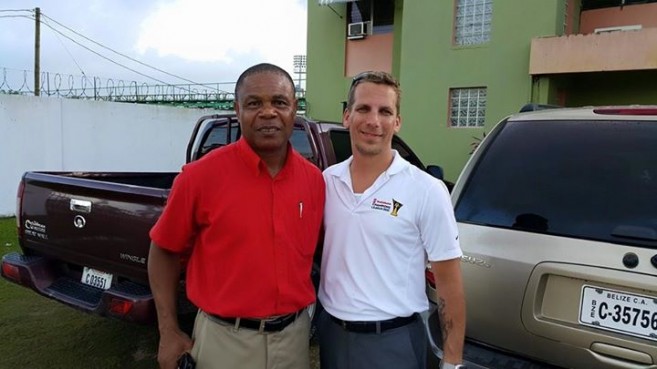 Their second match in the first round is slated for Thursday, September 17th against Gallos Blancos de Queretaro at the Estadio Corregidora, Queretaro, Mexico. Verdes FC will then faceoff against San Francisco FC at the FFB Stadium on Tuesday, September 22nd in a home game and on Thursday, October 22nd at the Estadio Maracana, Balboa, Panama in an away game.
At the end of the first round of games, only the leading team in each group will move on to the Quarterfinals.
To get tickets, contact FFB at 822-3410/3717 or visit the Verdes FC Facebook page at https://www.facebook.com/VerdesFC.
Follow The San Pedro Sun News on Twitter, become a fan on Facebook. Stay updated via RSS