Belize Beach Football Team excels at CONCACAF Beach Soccer Tournament in Bahamas
Friday, March 3rd, 2017
Following their excellent performance at the CONCACAF Beach Soccer Championship 2017, the National Beach Soccer Team of Belize returned to the country on Monday, February 27th. The competition held in the Bahamas from Monday, February 20th to the 26th saw the Belizean team winning four out of six games, placing fourth in the tournament for having the most goals scored.
The Belize team did not advance to the 2017 FIFA Beach Soccer World Cup scheduled to take place in the Bahamas from April 27th to the 7th of May. However, its 'goleador' (top scorer) Marlon Mesa brought home the 'Golden Boot Award,' after scoring 12 goals throughout the tournament. "It was a great tournament, and I did my best," said Mesa. "I feel very happy for being recognized as El Goleador of the tournament."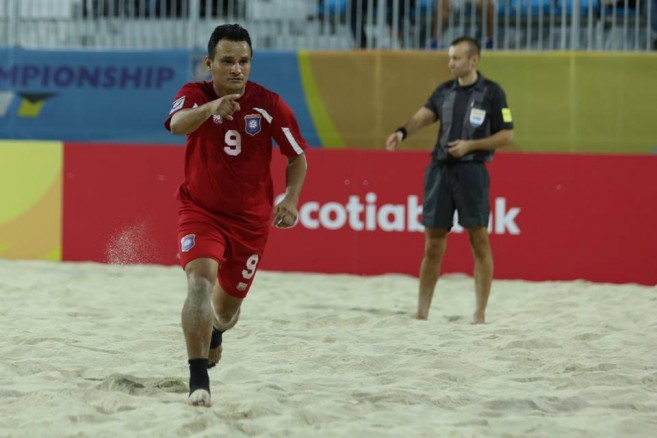 Belize played its first game on Monday, February 20th defeating Jamaica with a 2-0 score during penalty shots. The following day, Belize fell to the home team of the Bahamas in a 3-0 game score. Two days after on Wednesday, February 22nd Belize suffered another loss, this time against Guyana with a final score of 4-1. However, in the remaining games Belize made a sound comeback.
On Friday, February 24th the Belizean team beat the US Virgin Islands 6-4. The day after on Saturday, they took on Barbados, winning the match with a 6-2 game score. Belize's final match was on Sunday, February 26th against Turks and Caicos Islands walking away with an impressive 9-4 victory.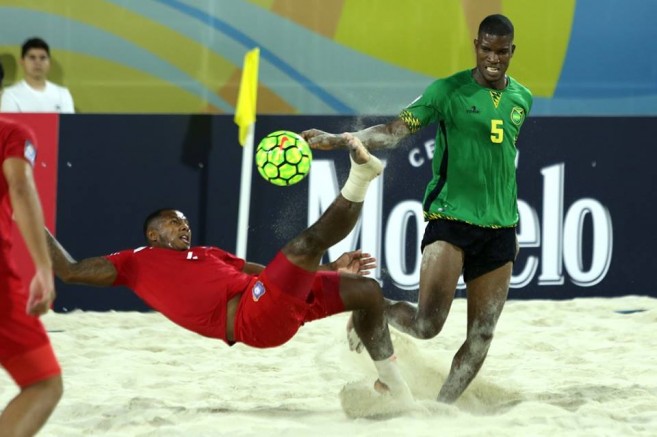 Renan Couoh, Coach of the Belizean Soccer Team, shared with the media that he will be submitting a proposal to the Belize Football Federation to have a national league for beach football in Belize. He explained that the tournament will include eight teams and games will be held in Caye Caulker, Hopkins and Placencia. "We need a national league so we get more players into beach soccer and be on the right track to prepare a team for the beach national team," said Renan.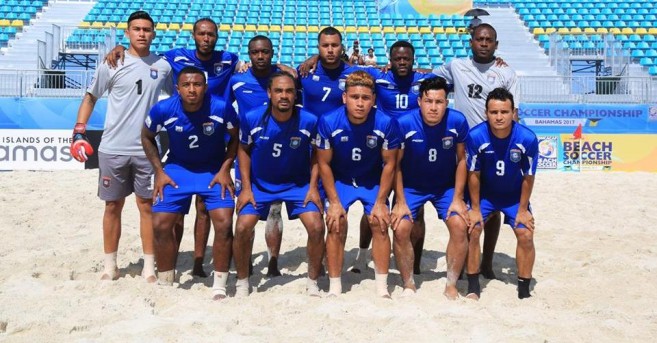 On Wednesday, February 1s the Football Federation of Belize (FFB) issued a press release thanking all Belizeans at home and abroad for their immense support shown towards the National Beach Soccer Team during their participation in the 2017 CONCACAF Beach Soccer Tournament in the Bahamas. The FFB would like to also extend their gratitude to the employers of the players for allowing them time away from work to represent Belize. The release also acknowledged all the sponsors who made the teams participation possible. "It is hoped that Belizeans continue to lend their support to the team, and the sport, as this creates a backbone of inspiration for our players and allows the sport of Beach Soccer to continue developing in Belize," the statement ended.
The San Pedro Sun joins the entire country in congratulating the Belize Team for such an extraordinary performance at the tournament in the Bahamas. Special recognition goes out to our three island players Thomas Baptist, Ethnie Figueroa, and Rugerri Trejo, for representing the island and country very well.
Follow The San Pedro Sun News on Twitter, become a fan on Facebook. Stay updated via RSS