San Pedro Pirates prepare for first semifinals game
Wednesday, May 17th, 2023
The San Pedro Pirates Football Club finished second place in the Premier League of Belize (PLB) regular season following a 3-0 defeat against Verdes Football Club on Sunday, May 14th. The football tournament is now moving to the semifinals stage in preparation for the championship. The first semifinal match for the San Pedro Pirates will be held on Wednesday, May 17th, in Belize City, where they will face Port Layola FC at the Marion Jones Sporting Complex at 7:30 PM. The San Pedro Pirates will risk it all to advance to the tournament's finals and bring home the first-place trophy for the second year.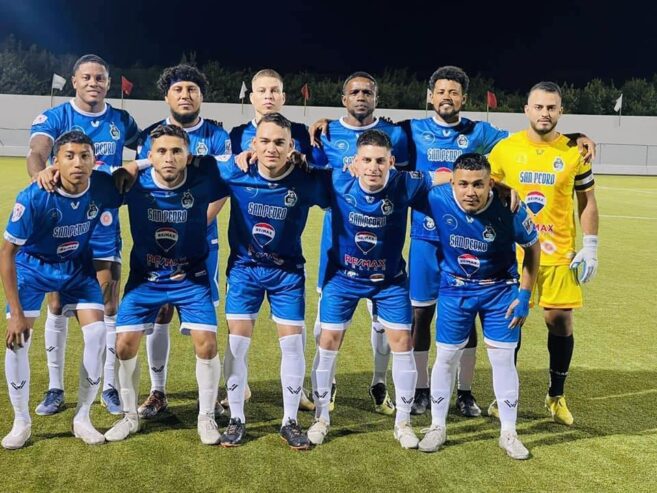 The San Pedro Pirates' final match in the regular season against Verdes FC was to be played on April 8th; however, issues arose after accommodations could not be secured for the game's officials. The Pirates made multiple efforts for the game to take place on the island, but in the end, it was scheduled to be played in the Capital City of Belmopan, at the Verdes home field.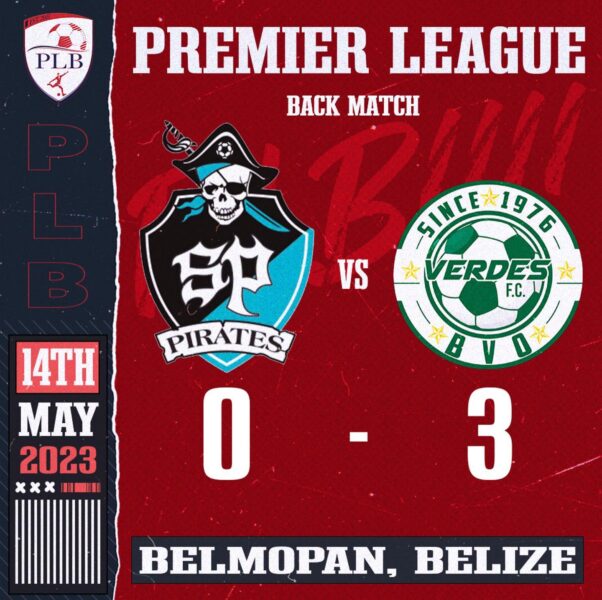 The first half of the match remained scoreless for both teams. In the second half at the 59th minute, Verdes' Joel Andres Burgos scored the first goal, with Izon Gill netting the second goal shortly after. Verdes defended their 2-0 lead until the regulated 90 minutes, as the island team could not close the gap. Verdes FC's Jeromy James scored an extra goal during an allotted injury time. With this 3-0 point victory, Verdes finished at the top of the PLB tournament rankings with 30 points, while San Pedro Pirates settled in second place with 26 points. Port Layola FC follows in third place with 25 points, and Progresso FC in fourth with 23 points, making them the four teams advancing to the semifinals.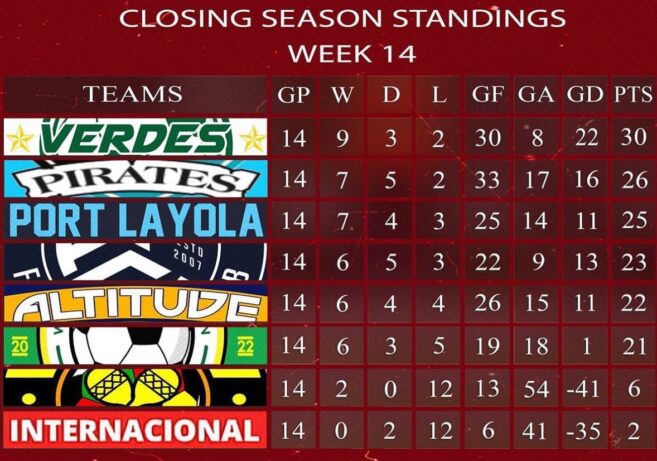 Following the game on Wednesday, the second match in the semifinals for the San Pedro Pirates is set for Saturday, May 20th, against Port Layola, to be played at the Ambergris Stadium. The island team must win both games to become the PLB closing season champions.
Follow The San Pedro Sun News on Twitter, become a fan on Facebook. Stay updated via RSS