San Pedro Pirates draw 2-2 against Altitude FC
Monday, April 3rd, 2023
The San Pedro Pirates had one of their toughest matches on Saturday, April 1st, against Altitude FC. The football game ended in a tight 2-2 draw and marked the 11th week of the Closing Season of the Premier League of Belize (PLB).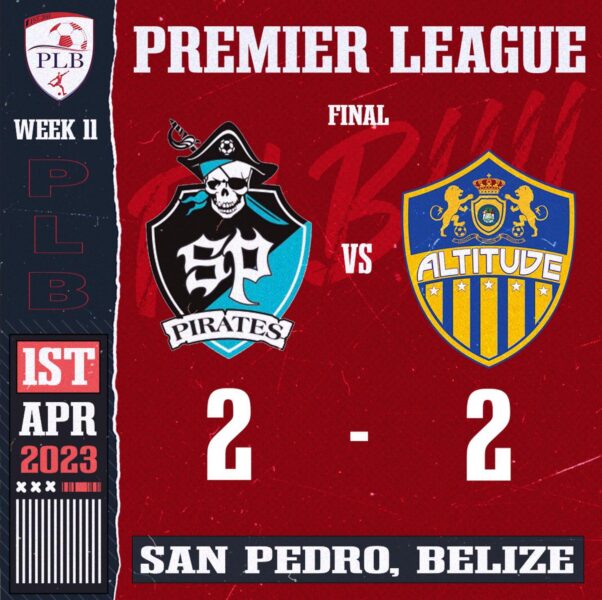 Held at the Ambergris Stadium, this home game was crucial for the island boys to continue leading in the PLB standings. During the first 45+ minutes of the first half, Altitude took the lead at minute 23rd when Kyle Flowers opened the score. Despite close attempts from Pirates, both teams retreated to the locker room for half-time intermission with a 1-0 score in favor of Altitude.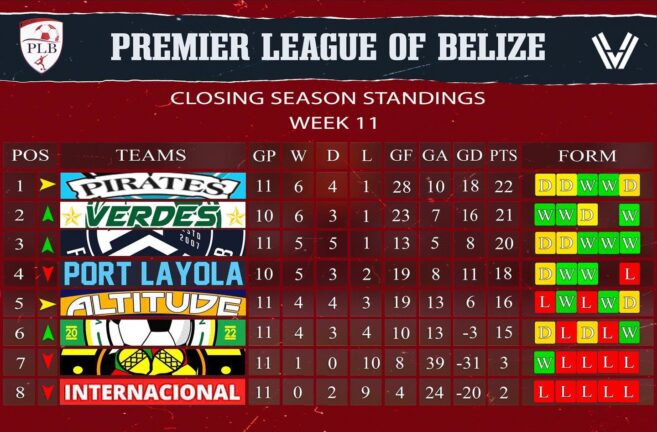 The ball rolled once again for the next half of the match. Three minutes into the second half, a breach into Altitude's defense allowed Pirates' Andir Chi to tie the game with a powerful shot. The San Pedro team continued the attack; minutes later, almost scoring a second goal. In the 71st minute, an error from Pirates allowed Altitude's Aloisio Teixeira to get close enough to San Pedro's goalkeeper and unleash a powerful left shot scoring a second goal for the visiting team. But four minutes later, San Pedro's Chi again took advantage of an opportunity and tied the game. Both teams continued playing hard and making close attempts to lead, but it was a 2-2 ball game at the end of the long whistle.
The draw leaves San Pedro Pirates with 22 points and still on top of the PLB standings. The Pirates are still in third place on the road to representing in the upcoming CONCACAF tournament in the United States in June of this year. Verdes and Altitude are leading and fighting for the first spot. According to PLB, to represent Belize in such a tournament, a club must either win the opening and closing championships or one of the championships and have the most cumulative points over the two said tournaments.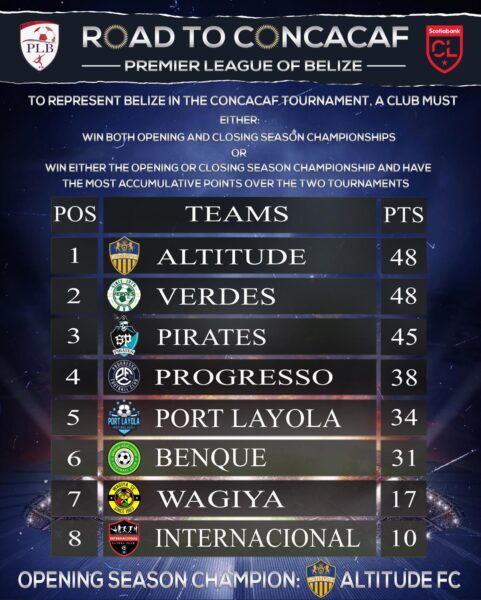 San Pedro will head to the Cayo District this weekend to face Verdes FC as the PLB Closing Season rolls into its 12th week.
Follow The San Pedro Sun News on Twitter, become a fan on Facebook. Stay updated via RSS