San Pedro Pirates remain in the PLB closing season
Thursday, April 20th, 2023
After announcing their withdrawal from the Premier League of Belize (PLB) Closing Season, the San Pedro Pirates decided to travel to Belize City on Sunday, April 16th, to play against Port Layola. The match was no easy feat for the island boys, who returned to San Pedro with a 2-2 draw after an intense play at the Marion Jones Sporting Complex.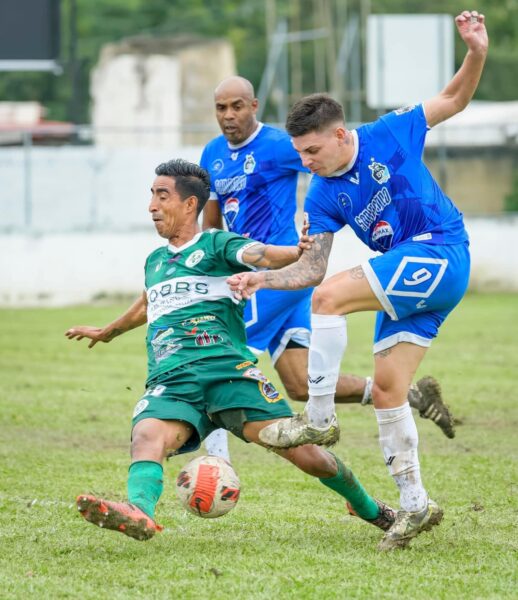 The island football premier team announced on April 14th their withdrawal from the tournament after PLB awarded Verdes F.C. three points for the unplayed match against the Pirates scheduled for Holy Saturday. The game did not occur because the home team failed to secure accommodations for some referees. The Pirates were penalized and lost three points.
The island team said this was very unfair, and although they stated their intentions to pull out of the competition, they returned for the love of the sport. However, they say the team will continue fighting what they consider an unfair penalty.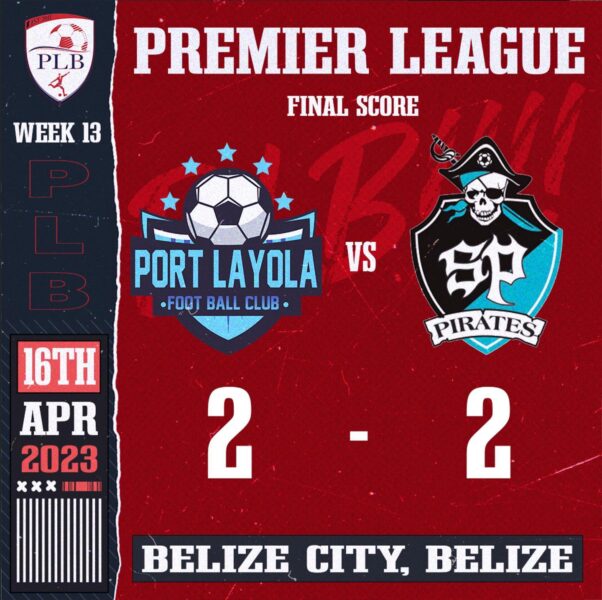 The match on Sunday against the Belize City team saw one goal in the 26th minute of the first half by Gilroy Thurton for Port Layola. In the second half, San Pedro's Facundo Garnier evened the score with a powerful strike impossible for Layola's goalkeeper to stop. Then in the 70th, Garnier scored the second goal for the Pirates via a penalty kick. The island boys did not enjoy the 2-1 lead for too long. Three minutes later, Shawn Young tied the match. At the end of the game, the score remained 2-2.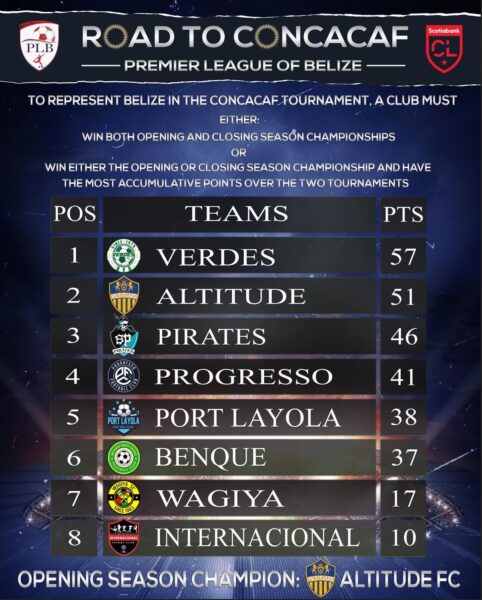 The Playoffs
San Pedro Pirates remain in third place in the PLB standings. This weekend's matches will start with the playoffs, and the season winds down. San Pedro Pirates will be traveling to Benque Viejo del Carmen this weekend to play against Benque United on Saturday, April 22nd, at the Marshalleck Stadium. San Pedro has already qualified for the playoffs of the closing season and will aim for a championship.
Follow The San Pedro Sun News on Twitter, become a fan on Facebook. Stay updated via RSS