Small group of islanders protest for the release of tour guide involved in tragic boat accident
Wednesday, February 15th, 2023
The San Pedro Police continue investigating a boating accident in which an American teenage tourist lost her life. As per a report, the deceased, a 17-year-old female student from Oklahoma, USA, Logan Ceylon Pratt, was run over by a boat captained by tour guide Jesse Smith, 30, on Tuesday, February 14th. Smith was detained as the investigation continues. However, many of his friends and supporters protested in front of the police station on Wednesday, demanding Smith's release and saying he was not at fault and should not be charged.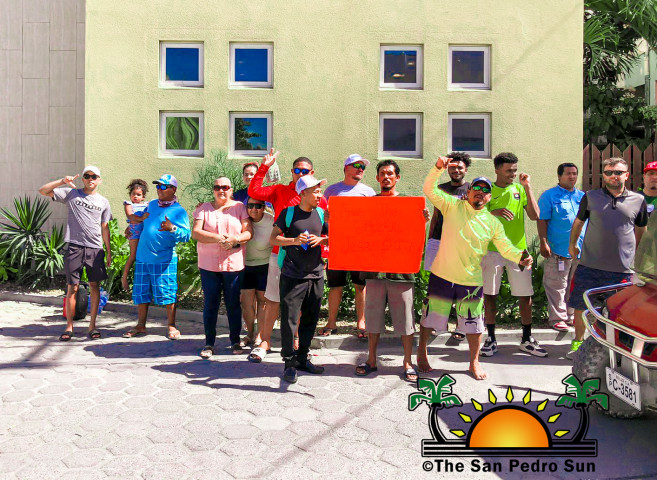 One person among the gathering held a placard with the words 'Free the General Jesse Smith.' Many present are part of the local football team, Terror Squad, that Smith plays with. Speaking with some protesters, they shared that it was a tragic accident, but Smith should not be charged as it was not his fault. They noted Pratt should have avoided the area where she and her mother were swimming. In any case, they should have taken a kayak or buoy to signal boats to their location. The place where they were swimming is considered an active boat lane, and when the sea is choppy, it isn't easy to see anyone in the water.
The protesters planned to stay outside the police station across Pescador Drive, but police quickly asked the group to break up the gathering. The group remained there for additional minutes and then left but said they would return.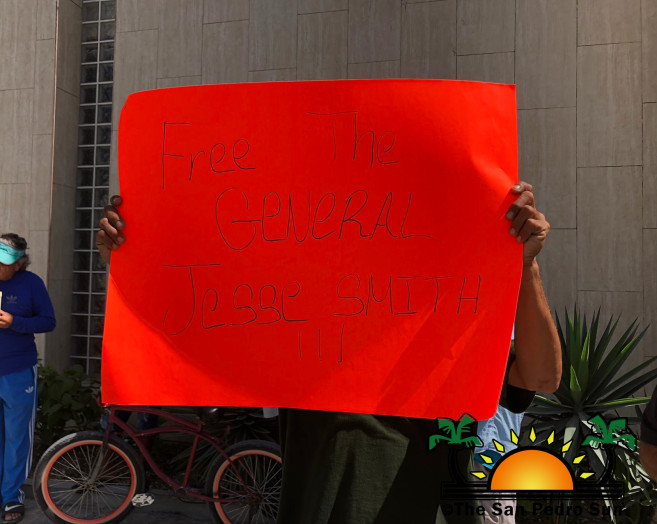 The police do not know if Pratt and her mother, Tamra Lee Pratt, took any precautions when swimming at sea. They have also not addressed how they ended up in such an area and if they were encouraged by anyone to swim in such a an area with potential boating traffic. The official report puts the Pratts some five miles north of San Pedro Town. The mother and daughter were staying at a hotel south of downtown San Pedro and had traveled north for the day on Tuesday. The report indicates they were swimming in the sea around 2PM. Smith reported that at about 2:15PM, he was coming back from a tour at Mexico Rocks, located about eight miles north of San Pedro, in a 25 feet Fiberglass Skiff named Mathew. While on his way back, the boat captain suddenly heard a noise as if the boat had hit a log. He then turned around and heard a female screaming in the water. The girl was with another female suffering from cut wounds to her body. The body of Logan Pratt was immediately transported to Ambergris Hope Clinic in San Pedro, where the doctor pronounced the teenager dead at 3PM. Police detained Smith, and a urine sample was obtained.
Smith's family has hired an attorney to fight his case. They hope the investigation vindicates him from any liability. At the same time, they offer their condolences to the Pratt family.
Follow The San Pedro Sun News on Twitter, become a fan on Facebook. Stay updated via RSS