Ministry of Tourism, BTB, and Tourism Police commit to address tour operator issues in San Pedro
Thursday, April 22nd, 2021
Members of the San Pedro Tour Operators Association (SPTOA) met with the Chief Executive Officer (CEO) of the Ministry of Tourism, Acting Director of the Belize Tourism Board (BTB), and head of the Tourism Police Unit on Wednesday, April 21st, to discuss various issues relating to tour operators on the island. The government representatives listened to the issues brought up by SPTOA members, such as the operation of unlicensed tour operators. The representatives committed to tackling the situation by increasing inspections and improving enforcement. The option to categorize licenses and address the alleged violations in the Qualified Retirement Program (QRP) was also discussed.
Held at the Hol Chan Marine Reserve conference room, SPTOA Chairman Roberto Canul welcomed CEO Nicole Solani, BTB's Acting Director Evan Tillett, and Tourism Police Unit head, Allison McLaughlin. Several tour operators attended the meeting where the main topic was the need for enforcement and prosecution. The information shared in the forum revealed that there are many island residents running vacation rentals who are operating as tour operators. Tour guides have also been noticed acting as tour operators. These activities are illegal as only licensed tour operators can provide such services. Some examples provided are home rentals with a boat offering their customers snorkelling or fishing tours. They are not legally authorized to do so; however, it goes under the radar because of no enforcement. Tour guides owning a boat are reported conducting their own tours when their license does not allow them to do so. This led to the other topic touching on the need to categorize licenses. The licenses should notify holders of what they can and cannot do within a specific category. The issue of QRPs opening businesses and offering tours was another issue brought to the panel.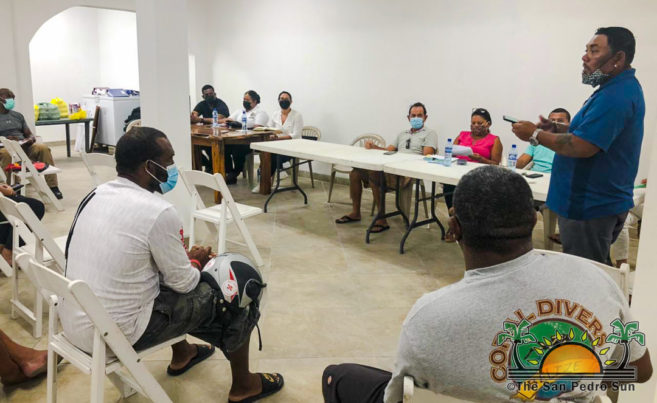 SPTOA members also complained about the unacceptable behavior of tourism police to tourists at times. McLaughlin said that police officers undergo public relations/tourism training. To improve this hurdle, tourism police officers will undergo refresher training on the topic.
Change is on the way
Solani and Tillett said these issues would be taken seriously, and changes will start to happen. Inspections will increase to identify who is a genuine Gold Standard tour operator. Establishments suspected of conducting illegal tours will be targeted. The need to categorize licenses and inform holders of their limitations will also be taken into consideration. A tour guide is expected to follow regulations and be part of a tour through a tour operator. If he or she wants to offer tours, they must apply for a tour operator's license.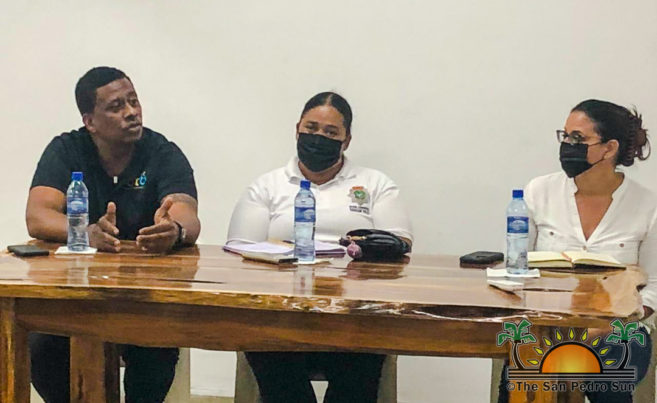 QRP Program
The QRP program will be reviewed as well, and those applying will be vetted, and if needed, inspections will take place to address violations. According to BTB, QRP was created to facilitate eligible persons (foreigners) who want to live and retire in Belize after meeting income requirements. Persons under this program are not allowed to work or open a business. The Ministry of Tourism and BTB will closely look at those with a QRP status.
The representatives of the BTB and Ministry of Tourism pledged to work closely with the tour operators. They all agreed that it is a national issue and will do everything they can to address it. Another initiative proposed to tackle the problem is the introduction of an outreach program. This will aim at getting those unregistered/unauthorized tour operators to register and receive their certifications and licenses properly.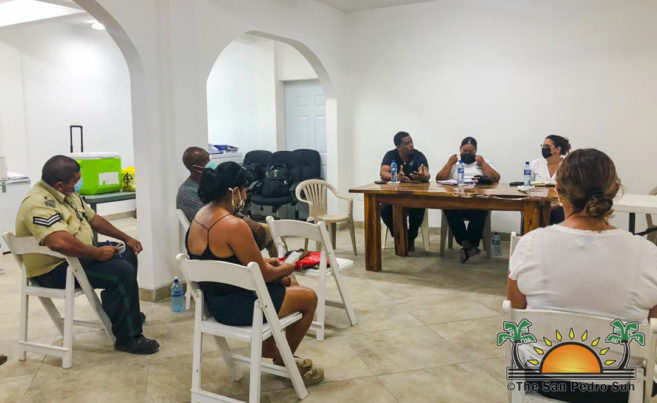 At the end of the meeting, the SPTOA and the invited representatives of the said different government agencies committed to maintaining close communication and working together for a balanced solution.
Follow The San Pedro Sun News on Twitter, become a fan on Facebook. Stay updated via RSS