Meet your Councilor Candidates: Part One
Saturday, January 27th, 2018
With the municipal elections right around the corner, The San Pedro Sun takes the opportunity to present the Councilor Candidates to the San Pedro Town public. As such, questions have been issued to all candidates in an effort to learn more about them. In this issue we present People's United Party (PUP) candidates Dianeli Aranda and Johnnia Duarte.
Editor's Note: The San Pedro Sun invited both the UDP and PUP candidates to respond to the following questions. The United Democratic Party (UDP) Mayoral candidate Daniel Guerrero, along with his councilor candidates, Flora Ancona, Gabriel Nuñez, Gary Greif, Hector Alamilla, Ruben Gonzalez and Severo Guerrero Jr., had not decided whether or not he or his team will participate in this forum at press time.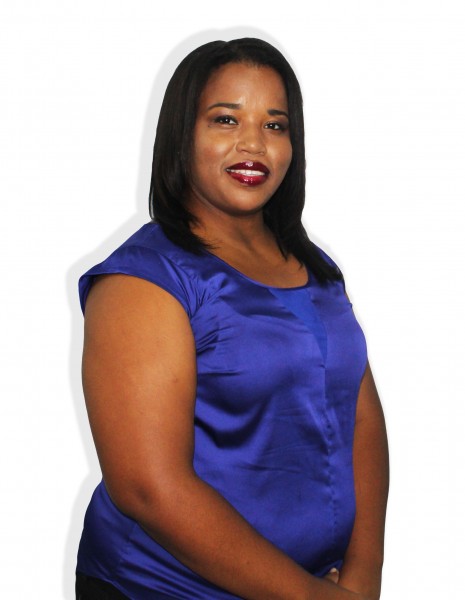 Name: Dianeli Aranda
Representing Party: The People's United Party (PUP)
Why are you running, and what makes you a good Councilor candidate?
I, Dianeli Aranda, firmly believe that our island needs a positive change. We need hard-working individuals who have lived the struggles of the people and use that as a motivation to put this town and its people first. Like most young Belizeans, I want to see a change in my community so I am rising to the challenge. We must be bold enough to be the change we want to see. As a mother of two children, I want to ensure that there is a San Pedro for all our children to enjoy. I am prepared to represent the people of this island because I know well the struggles we face.
Which portfolio would you like to fulfill and why?
The portfolio I am interested in is Culture and History. As a Garifuna/Mestizo woman raised in a Mestizo home, I have always treasured both cultures. We are such a diverse community so It is imperative to retain the traditions of our ancestors while fostering the new cultural aspects of our youth. This will improve the tourist appeal of this island. Family events is also an integral part of a child's development and I commit to working with stakeholders to bring about more family friendly functions in San Pedro.
What do you understand to be the responsibility of the town council? What do you think is the single most important task you will have to do as councilor?
The responsibility of the Town Council is to improve the functions of the town by empowering its people. Offering small entrepreneurial skills and trade classes to elevate the standard of living of single mothers and out of school youth has a much larger impact than giving handouts.
The single most important task to me is to stay true to myself and to never forget the reason I ran in the first place and that is: we the people matter and it is our duty to stand up for what we believe in and create the change we wish to see.
If the opposition party should win most seats, how do you plan to work with them?
Once elected, I plan on serving the people as a member of the San Pedro Town Council. I will have a responsibility to the people who elected me, and as such will represent them as they deserve under the Belizean flag.
Should you win, what would be your top three priorities for our community?
My three priorities are:
1. To encourage, participate in and facilitate community projects that instill civic pride. If as a community we build something together, then as a community, we will ensure it is not destroyed.
2. Promote mentorship programs for our youth. Studies show that the behavior we pay most attention to is the behavior we get most of, so, as a mother, it is important for our children and youth to be involved in programs that help them develop positively and that they have role models to guide them through adversities.
3. Create a committee that includes members of each community on the island so that the people of this town have a direct influence over the decisions of the town council.
Do you have any final comments for the electorates?
I would like to emphasize the importance of voting on Election Day. It is time to take a stand; to be bold. Your vote is your voice. On Election Day, let it be heard! I humbly ask for your vote of confidence on Election Day for The PUP 7 who is prepared to put San Pedro first. Let us unite. The time for change is now.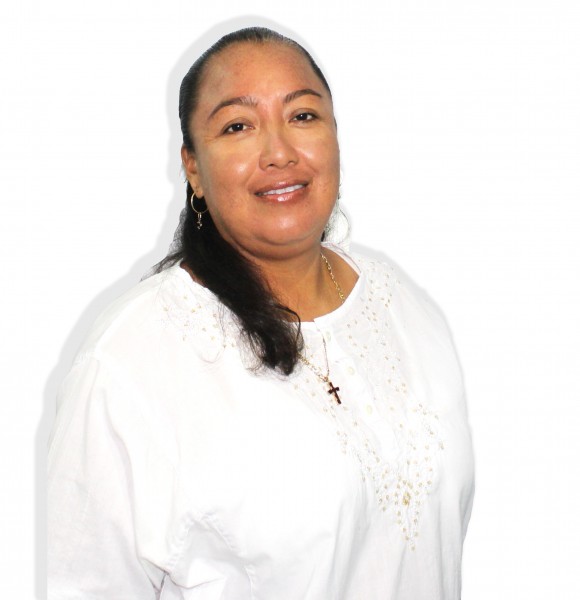 Name: Johnnia Duarte
Party: People's United Party
Why you running and what are makes you a good candidate:
I am daughter of the soil and I have witnessed the rapid transformation of this town. I am very proud to be a resident of the top touristic destination in Belize. However, as a hard-working single mom, I cannot ignore the unacceptable conditions that the working force lives in. We must all be our brother's keepers and it is time to rise in the name of all our residents. I am ready to make a difference. I am an advocate for honesty, transparency and equality and it is these qualities that make me a good candidate for change.
Which Portfolio would you like to fulfil and why?
Conservation, empowering women and children. I believe that we must teach our children why San Pedro is so precious, why we must be kind to animals, why the mangroves are important and why they should re-use water bottles instead of disposable ones. It is important to teach children about conservation and preserving the natural resources of our island and fostering in them a sense of duty to take care of all aspects of this island. All of this ties into the conservation of our very fragile eco system. As a single mother, it is important to me to empower other single mothers and create a balance in providing for their children and home as well as being present in their children's lives. To create programs in order to empower women so that they can in turn empower their families. We need to also focus on the safety of women in the workforce. We cannot allow victimization, sexual harassment or any type of discrimination towards them.
What do you understand to be the responsibility of the town council? What do you think is the single most important task you will have to do as a councilor?
The town council has many responsibilities but the most important are: 1. To generate income for the sustainable development of San Pedro and be financially accountable. 2. To safe guard the environment by properly disposing of garbage and upgrading the streets in order to provide healthy living conditions for residents. 3. To ensure that our island traditions and festivities are kept alive so as to instill civic pride to all our residents. An important task for me will be to ensure that San Pedro residents remain the number one priority of this team during our term of service.
If the opposition party should win most seats, how do you plan to work with them?
Every single person who has offered him or herself to serve this community should be driven by the fact that after elections are over, there is ONE team, entrusted by the people to serve this town without biases. Party politics should be left behind the moment one steps into office and we should all work together, respect each other's ideas and put our people first.
Should you win, what would be your top three priorities for our community?
1. Beach reclamation and transformation.
2. Ensuring that the upgrading and paving of the streets are completed. Especially the major roads leading to the schools and communities.
3. Ensure our parks are child friendly so that our children can play safely in their communities.
Do you have any final comments for the electorates?
The residential areas of this town are suffering. There has been little to no improvement in the past 5 years. This needs to change, priority needs to be given to the hard-working people of this island and their families. I humbly ask for your trust and support to allow me and my team to serve you at the town council level. The time for change is now. Vote for the PUP7.
Follow The San Pedro Sun News on Twitter, become a fan on Facebook. Stay updated via RSS