San Pedro's Triple R emergency response upgraded with ambulance donation
Wednesday, June 7th, 2023
The Rickilee Response and Rescue team (Triple R/ RRR) has a new ambulance. The island emergency team welcomed this upgrade to replace one of their emergency vehicles. The donation is part of a shipment of three ambulances donated by Triple R's partners in the United States of America. The two other ambulances were handed over to the Belize Emergency Response Team (BERT) on the mainland.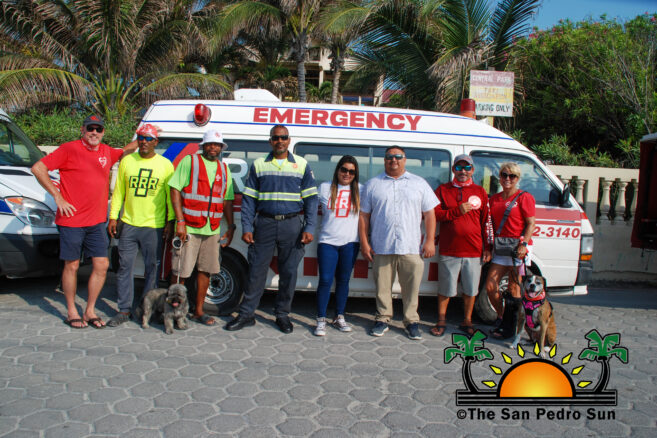 Triple R, which provides free water and air evacuation services, works together with BERT transporting patients from San Pedro to Belize City. BERT, who now counts on an air ambulance, airlifts Triple R patients to the mainland for further medical services as San Pedro lacks a general hospital. This partnership is considered vital in saving lives. With additional vehicles, BERT's Executive Director Andre Carrillo said they could expand their services and assist more patients. Carrillo is grateful for the donation and thanks the donors in the U.S. and all other parties involved in making this assistance possible.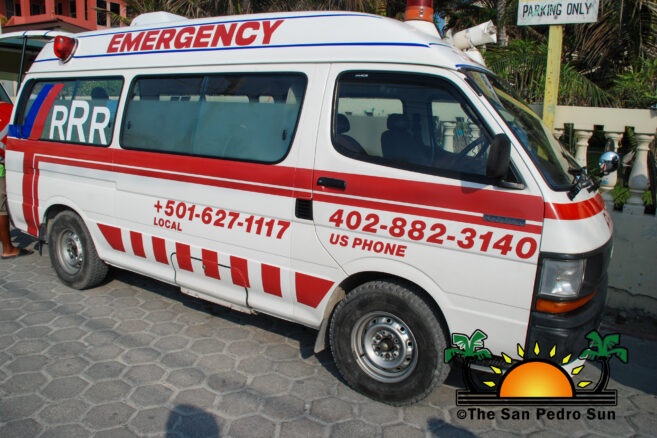 The Triple R team presented their new ambulance to residents and local authorities on Friday, June 2nd. Philip "Billy" Leslie, one of Triple R's responders, said that while the new ambulance is similar to the previous, this one is more spacious. Additionally, the wheeled stretcher can be handled by a single person, whereas the previous stretcher required two persons. The vehicle is also easier to drive through some of the narrower streets in San Pedro.
Mayor Gualberto 'Wally' Nuñez commended the Triple R team for their continued dedication to providing emergency services to the island of San Pedro. He said that his administration will always work with Triple R and support them in their efforts as they respond to daily emergencies across the island.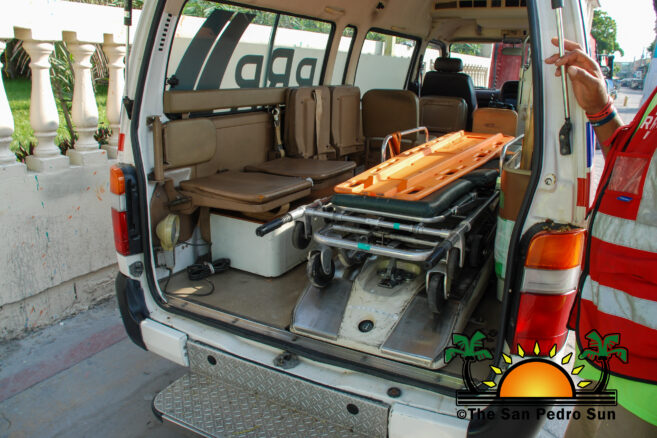 Founder of RRR, Traci Curtin, stated that with the team responding to multiple daily emergencies they are excited to add another ambulance to their fleet. "At RRR, we constantly seek better, more efficient ways to serve our community. With over 1,000 responses to date, we realize how much San Pedro needed RRR and how the community has come to rely on us," Curtin said. "Our amazing team of volunteers continually give selflessly to residents and visitors to preserve human life by reducing time to care. RRR remains dedicated to improving quality of care and protecting our tourism." Curtin added that they continue to work collaboratively with their partner, RRR Air Evacc, in the U.S. and their RRR team on the island.
Mike Ruiz, a member of the RRR Evacc leadership, shared that it is a blessing working with the San Pedro community and are glad to be able to provide additional emergency vehicles. "This year, we were able to deliver a total of three emergency vehicles to the country of Belize for use in San Pedro and the mainland. The amount of community support we get is wonderful, and we would like to be able to continue bringing increased and enhanced emergency services to the Caribbean," Ruiz said. "We would also like to thank all of the members of the Government of Belize that have made this possible for us," Ruiz mentioned that their goal is to foster a safe environment and help protect tourism, enhancing everyone's ability to have a prosperous livelihood.
Vanessa Parham, Triple R's Supervisor in San Pedro, told The San Pedro Sun that the new ambulance is a testament to their dedication and commitment to the island community. This upgrade ensures effective and efficient emergency response and transport of the residents to medical facilities. "Our goal is to continue empowering our emergency response and management team. We thank our dedicated tour guides and volunteers who are the true heroes of Triple R," Parham highlighted. She commended her friend and colleague Phillip 'Billy' Leslie for his dedication in leading the daily operation and responses. The Honourable Andre Perez, Mayor Nuñez, and his team at the San Pedro Town Council were also thanked for their continued support.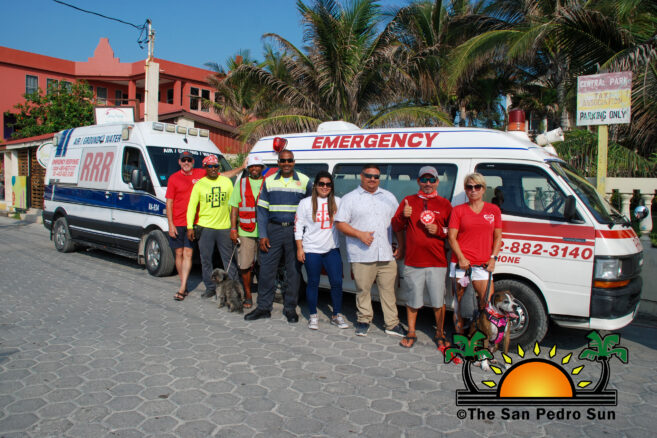 Another great player in this project is Caribbean Queen Freight Company, Alex Eiley, Ellis Eiley Sr., and Ellis Eiley Jr. for their support and contribution to Triple R and the community of San Pedro. Parham added that Triple R upholds its mission to continue working with all government departments and Non-Governmental Organizations for the benefit of San Pedro.
Established in June 2017, Triple R, a 501-3(c) charitable organization based in Houston, Texas U.S.A. and operational on Ambergris Caye, continues to be instrumental on the island in responding to emergencies on land or water. The team's response honors the memory of Rickilee Mercer, an American National who was found dead on the leeward coast of Ambergris Caye on March 1, 2017, after she was reported missing on February 28, 2017. Mercer had gone jet skiing around the Secret Beach when she went missing. The tragic incident led to the creation of Triple R, filling the void of a lack of emergency services for both water and land. The organization, operated by volunteers, is always looking for new members. For more information and emergencies, the general public is asked to call Triple R's hotline at 627-1117.
Follow The San Pedro Sun News on Twitter, become a fan on Facebook. Stay updated via RSS