Gabriel Salazar Villafranco charged for the murder of Rolando Espat Jr.
Monday, September 8th, 2014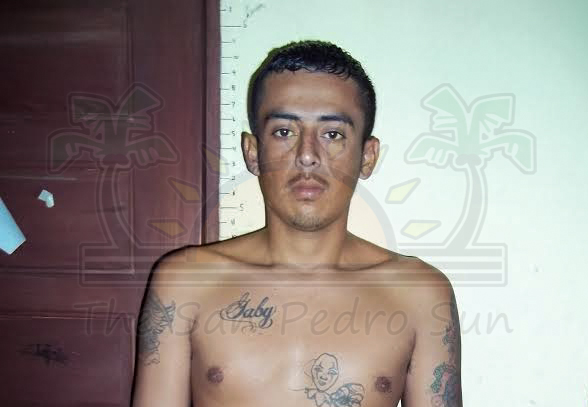 Police on Ambergris Caye have arrested and charged 27-year-old Gabriel Salazar Villafranco in the murder investigation of 22-year-old Rolando Espat Jr. The deadly shooting took place in the wee hours of Saturday, September 6th in the San Pedrito Area of San Pedro Town. Espat Jr was ambushed and gunned down by a lone gunman as he exited a local bar in the area and about 50 feet away from his home.
According to Police, at about 12:20AM on Saturday, they visited the Dr. Otto Rodriguez San Pedro PolyClinic II where they saw the body of a male later identified as Rolando Espat Jr, fisherman of San Pedrito area, San Pedro Town. The body was observed with two apparent gunshot wounds to the chest, one to the left eye and one to the right upper thigh.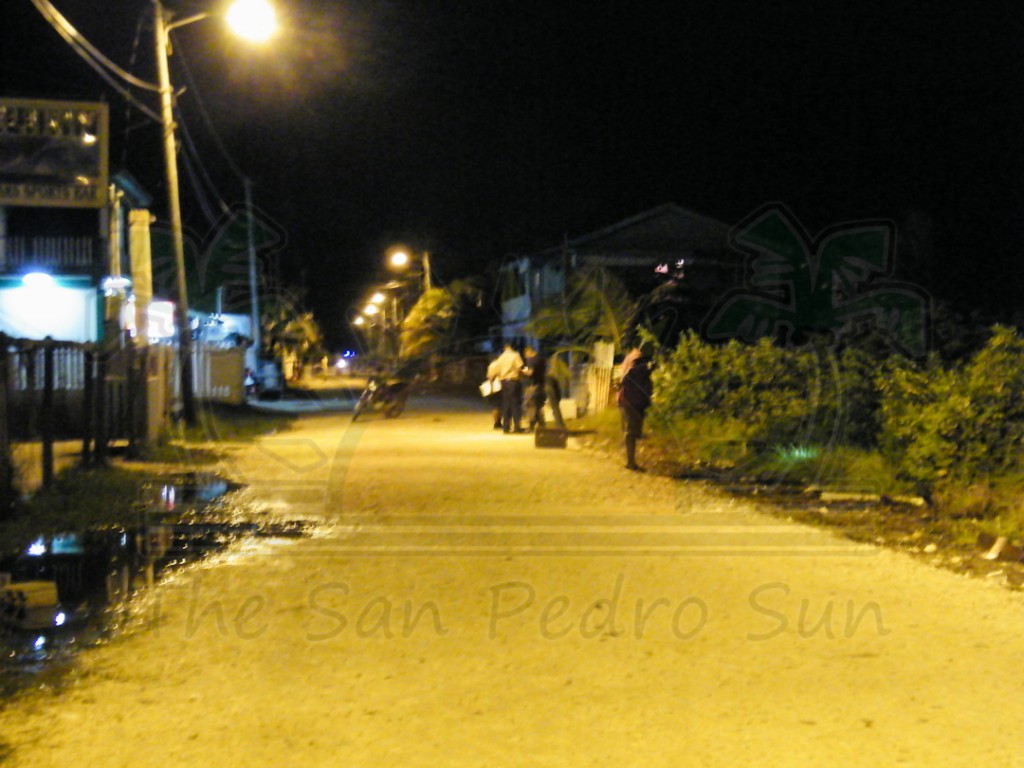 Preliminary police investigation revealed that at about 12:15AM, Espat exited a bar situated less than 100 feet away from his home along with another male. As Espat was heading home, at about 50 feet away from his house, he was approached from behind by a lone male who fired several shots at close range at Espat, causing his fatal injuries. The culprit then made good his escape onboard a waiting boat.
Espat Jr. was rushed to the Dr Otto Rodriguez San Pedro PolyClinic II for medical attention, but succumbed to his injuries and was pronounced dead at about 12:48AM. Police recovered a 9 mm expended shell and slug from the scene as part of the investigation.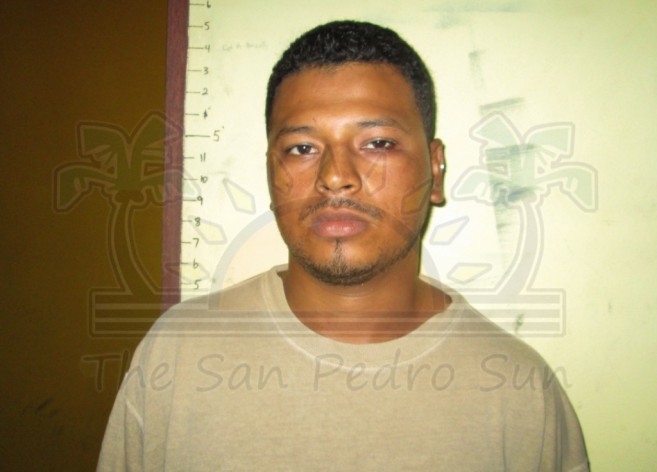 Based on the investigation and quick police operation, Gabriel Salazar Villafranco was arrested within 20 minutes of the murder. Police believe that the person who executed the murder is Salazar-Villafranco, a fisherman of the San Juan Area of San Pedro Town. The suspect was arrested and charged for murder and arraigned before the San Pedro Magistrate Court on Monday September 8th.
Espat's mother, Pricilla Espat, told The San Pedro Sun that her son spoke to her moments before the shooting and said that he was being ambushed. "He told me, mother, I am being followed by someone." The grieving mother indicated that her son named his attacker. She said that Espat Jr. also called his dad and spoke to him. "One of his friends went for him to accompany him home, and that is when the shooting happened."
Espat Jr. is the third son that Pricilla Espat has lost due to gun violence as part of the apparent drug war on Ambergris Caye. Charlie Espat was one of the two San Pedro teens found partially buried 50 yards off a feeder road in the Orange Walk District on June 9, 2012. Then, on Saturday, January 26, 2013, Byron Espat Estrada was stabbed up to 22 times to death inside Daddy Rock Night Club. "This is my third son that they killed. When will these people leave my family alone? They are cold hearted murderers that are after my children, and every time they are the ones murdering and getting off free," said the heartbroken mother. "I want real justice! I want the full weight of the law to come down on the people responsible for my son's death," added Pricilla.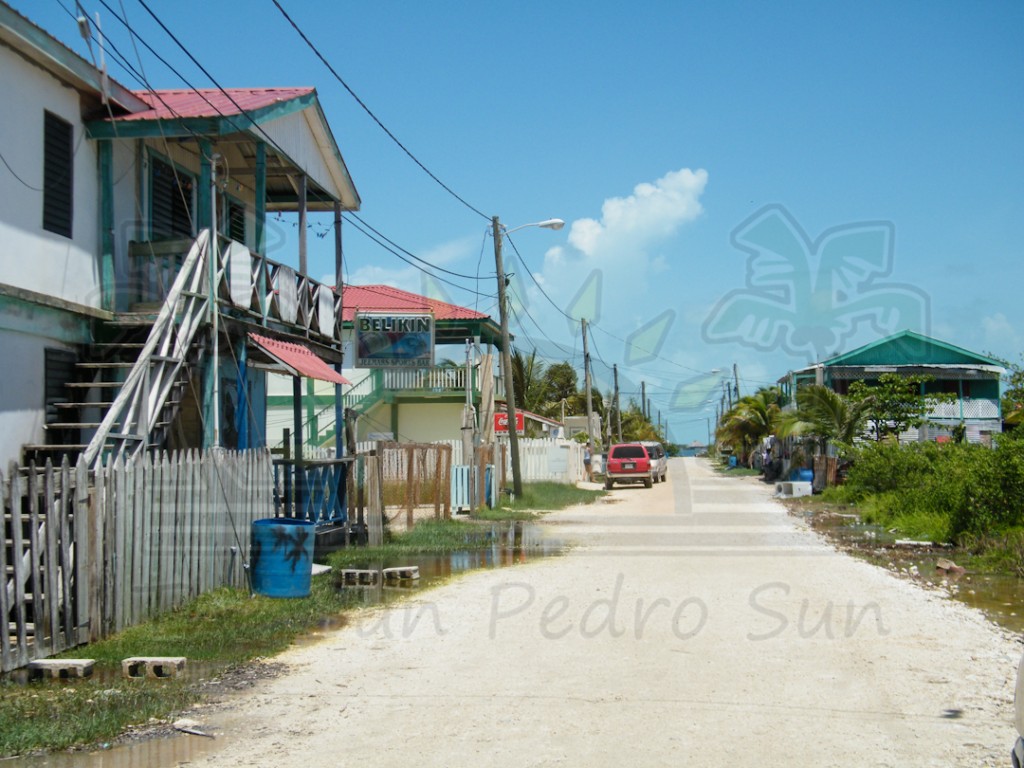 According to San Pedro Police, Rolando Espat Jr. is no stranger to the law. While police claimed that Rolando, his brothers and some associates are one of two main rival drug groups operating on northern Ambergris Caye, none of the Espats have ever been charged for murder. Rolando Espat Jr was also one of two men that were charged for unlawful carnal knowledge, rape and grievous harm after a female minor claimed Espat Jr. and another minor had sexual intercourse with her.
Salazar-Villafranco is also no stranger to the law. He was one of four men that were charged for the January 29th, 2009 double murder of James Swan Jr and Edwardo Gutierrez who decomposing bodies were found in a shallow grave on northern Ambergris Caye. On May 30th, 2012, a jury of 12 found all four men including Salazar-Villafranco not guilty. While on bail, Salazar was also under investigation for the March 13th, 2010 deadly armed robbery of the ScotiaBank branch in Spanish Lookout, Cayo. He was on the run for a few months until he resurfaced in San Pedro Sula Honduras. Authorities in Honduras fatally shot Alex "Pinky" Edwards and Benjamin Peters and seriously wounded Salazar-Villafranco.
While local authorities would not grant interviews to the press as part of a new Police Media Policy, they did say that they believe the murder is a result from constant "drug turf" war and retaliation over a recent murder on northern Ambergris Caye in which Santiago Trapp was killed. The body of Rolando Espat Jr. was transported to Belize City to the Karl Heusner Memorial Hospital Morgue where it awaits a post-mortem examination. Police also impounded Villafranco's vessel named "Iliana" as part of their investigation.
Follow The San Pedro Sun News on Twitter, become a fan on Facebook. Stay updated via RSS