Arson investigation into fire at Pedro's Hotel and Inn underway; one suspect in custody
Wednesday, May 26th, 2021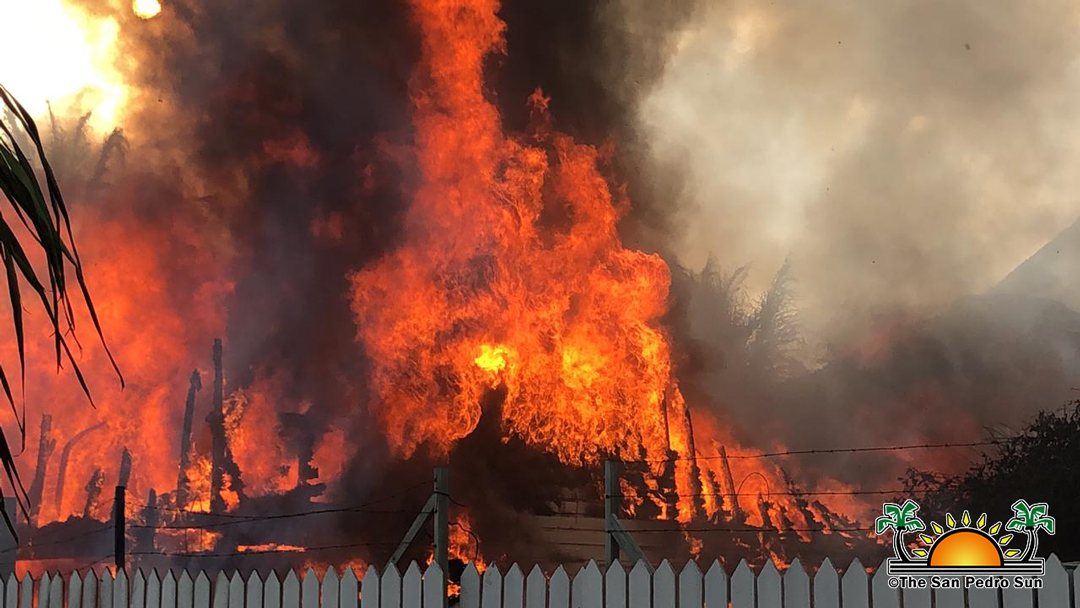 The cause of the early morning fire at Pedro's Hotel and Inn on Seagrape Drive in San Pedro Town on Sunday, May 23rd, is not yet clear, but authorities are considering arson. This has reportedly led to the detention of an individual as investigators complete their probe to determine the exact cause of the blaze.
The National Fire Service stated on Tuesday, May 25th, that they are working closely with the police. According to station supervisor Kenneth Morris, arson is being considered. "We might want to look at that route. The time of the fire, which was at 5:46AM, was not something at the current initial stage whereby the fire department can outrightly say it's an electrical flaw or it is as a result of a stove left unmonitored," said Morris. He added that they are not overlooking those factors. However, it appears that the building might have been intentionally set on fire. Investigators are also trying to locate surveillance footage. Unofficial reports indicate that the cables of some of the security cameras appeared to have been cut off.
One male person remains in custody as investigation continues. The person being interrogated is said to have been at odds with the proprietor of Pedro's Inn and is a prime suspect.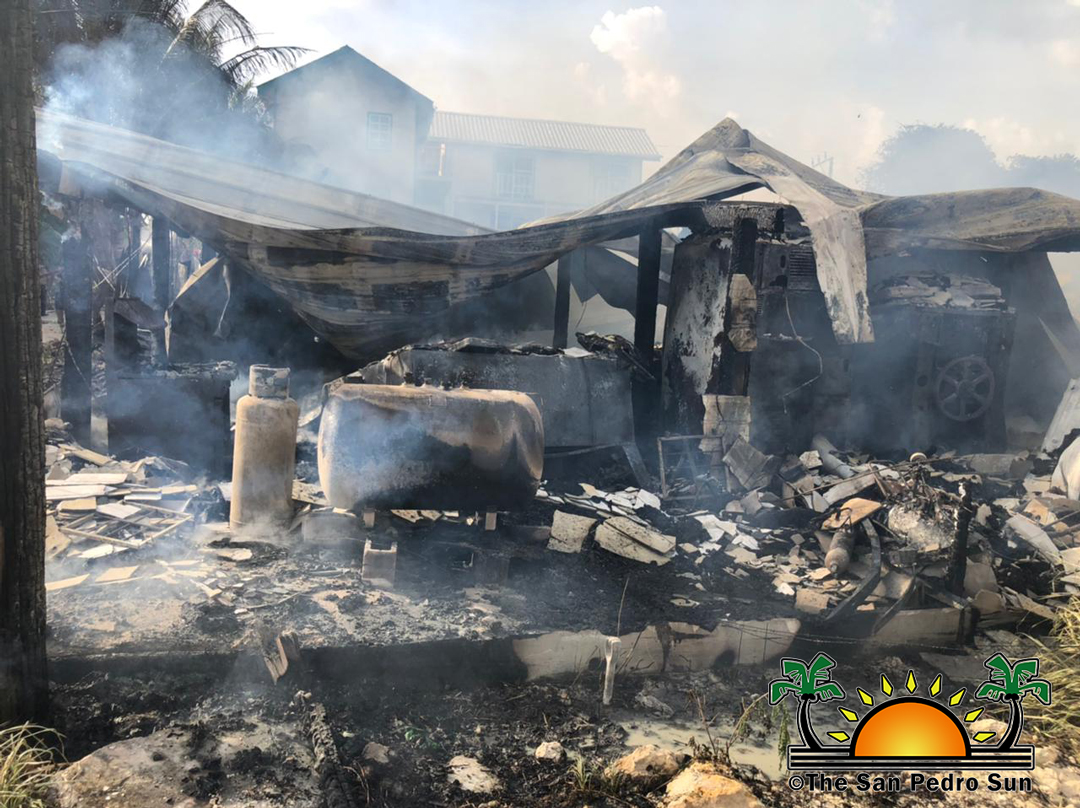 Officer in Charge of the San Pedro Fire Department, Gladstone Bucknor, thanked his firefighters, who tackled the blaze along with volunteers and police officers. Bucknor also acknowledged that the upgrade in their donated fleet of vehicles made a big difference as they fought the fire. The island's fire service did their best with the limited resources they had to contain the flames, and the inferno did not spread to other buildings or homes nearby. The gutted structure included a bar, kitchen, and nightclub. At the time of the fire, it was being used only as a kitchen and laundry. The building was insured.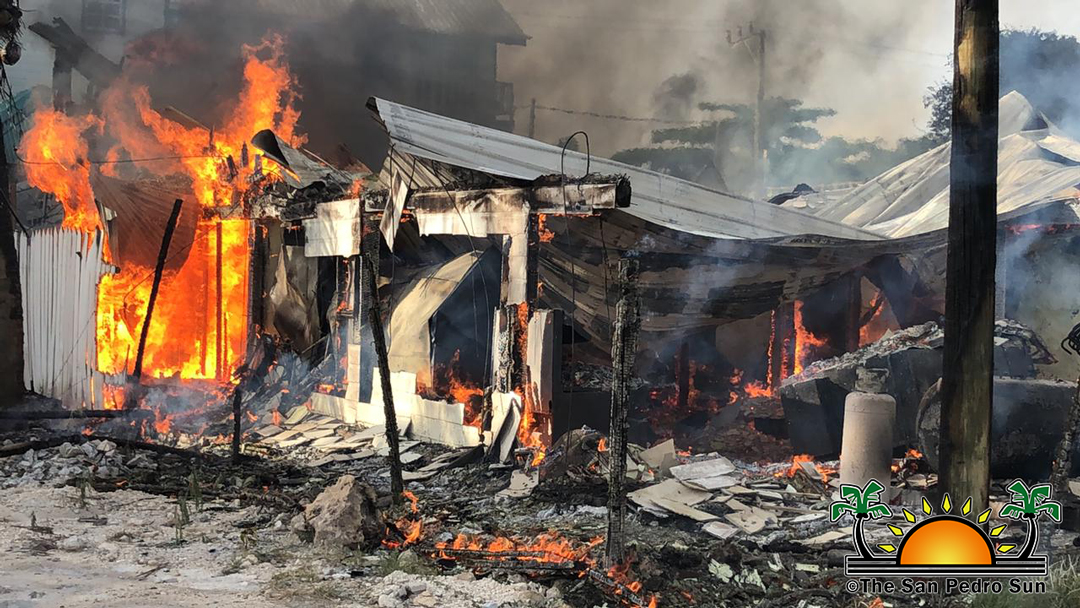 No one was injured, and some of the hotel guests staying near the source of the fire were safely evacuated. They continued staying in other buildings on the property, a distance away from where the fire occurred.
Follow The San Pedro Sun News on Twitter, become a fan on Facebook. Stay updated via RSS