September celebrations begins in San Pedro with flag raising ceremony
Wednesday, September 5th, 2018
Saturday, September 1st marked the beginning of the many patriotic celebrations Belizeans will witness across the country this month. At 6AM on Saturday, all municipalities across Belize hosted a flag raising ceremony, welcoming the September celebrations that will lead up to Independence Day on September 21st. In San Pedro Town, activities took place outside The San Pedro Town Council offices, where island residents, along with local authorities and young cadets, pay tribute to the Belizean flag. Later in the evening, the island selected its 55th beauty ambassador, Chelsea Muñoz, as Miss San Pedro 2018-2019.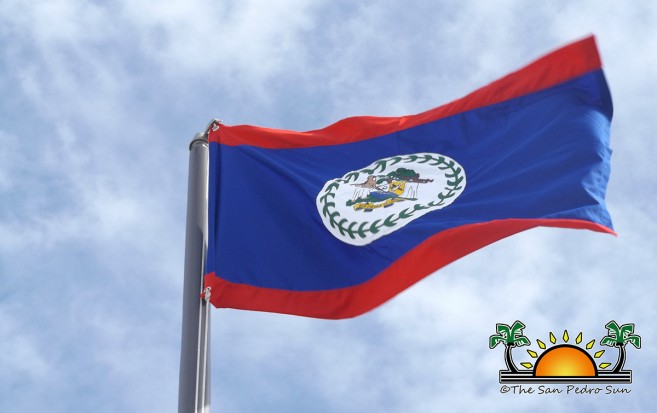 The flag raising ceremony is aimed at teaching young Belizeans the significance of belonging to a country and the identity the Belizean flag gives the Belizean people. The Flag, which is made up of Blue, with a Coat of Arms embedded in a White circle and Red borders, assures Belizeans of a sovereign nation.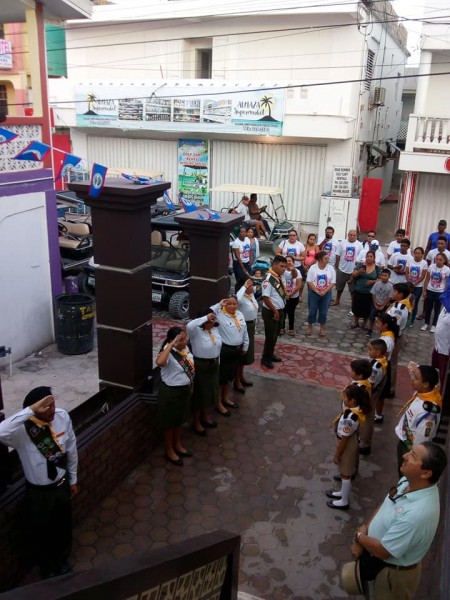 The flag raising started the beginning of the many celebrations that will take place throughout the country throughout September there are several patriotic activities planned for San Pedro. On the evening of Saturday, after four segments at the Miss San Pedro pageant, 19-year-old Chelsea Muñoz captivated the audience and judges and was elected as the new beauty queen of the island.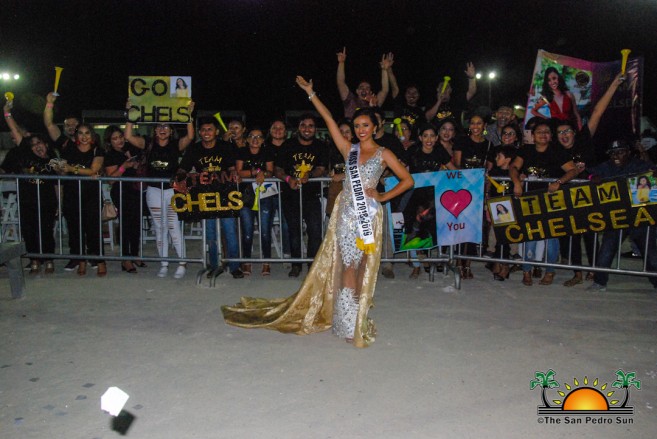 The following are the rest of the events scheduled to take place in San Pedro:
On September 7th Mahogany trees (our national tree) will be planted at schools and parks on the island. September 9th will see a Fire Engine Parade throughout the streets at 6PM followed by a Tribute to the Baymen at Central Park. September 10th is the official coronation of Miss San Pedro and a uniform parade in observance of the Battle of St. George's Caye Day, which will end at Central Park. September 14th is the Children's Rally at the Angel Nuñez Auditorium starting at 9AM. The following day will see a special event honoring the independence of Central American countries and Mexico at the Honourable Louis Sylvestre Sporting Complex starting at 7PM. Traditional food from the different countries will be on sale. National Service Day, in memory of the late Right Honourable George Cadle Price, National Colors Day, will be observed throughout the country on September 19th. The Independence Eve celebration will commence from 7PM on September 20th at the Honourable Louis Sylvestre Sporting Complex, leading up to the countdown to midnight. On the 21st, official ceremonies for Independence Day will take place, along with a parade throughout the streets of San Pedro starting from Boca del Rio at 10AM.
The San Pedro Sun wishes all Islanders safe and fun September celebrations.
Follow The San Pedro Sun News on Twitter, become a fan on Facebook. Stay updated via RSS