Athletes showcase talent at Weekend Triathlon
Wednesday, July 1st, 2015
Island athletes of all ages once again participated in a triathlon competition organized by the San Pedro Sports Committee (SPSC). Held on Sunday, June 28th, the triathlon coincided with the Dia de San Pedro festivities. Organizing the event was Councilor Hector "Tito" Alamilla and Kent "Bob" Gabourel, and the swim, bike and run challenge was divided into five categories. The first race kicked off shortly after midday.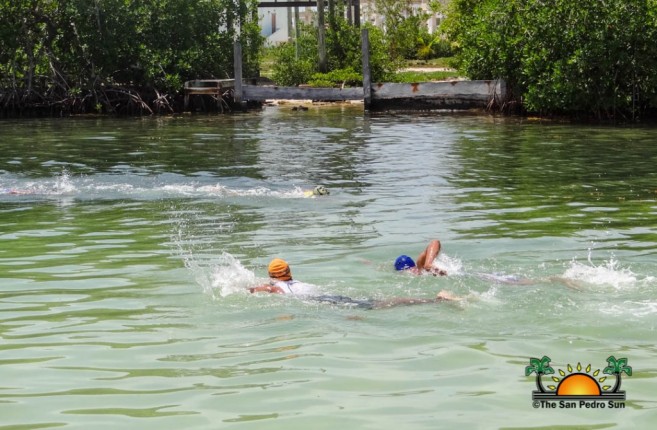 First to race was the youngest of athletes participating in the under 13 category. They were challenged with one lap of each discipline. At the end of the race Tiownie Paguada captured the first place prize and trophy, with Mcleish Lambed taking second place and Alexander Fitzgerald taking third place.
The under 15 category followed shortly after. A bit more seasoned, these athletes were definitely in the spirit of competition. Kylin Belisle was the first to finish the race, taking the first place trophy and prize. In a close second was Dixon Paguada, who left Melvin Trujio in third place.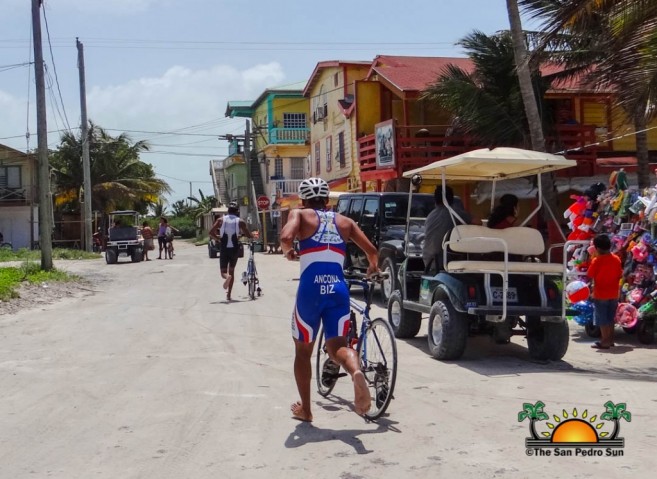 The next category was the open. This group accommodated persons that are not regular participants and do not classify themselves as athletes. The open category was sub divided into male and female. In the male open division, first place went to Andrew Vasquez. Second place was claimed by Brayan Guardado while Jose Rivera took third place. Karina Requena took the first place trophy and prize for the female open. Coral Reef Ed-ventures volunteer Emily Volkman placed second, while third place went to Amy Requena and fourth place went to Riley Gage, also a volunteer with Coral Reef Ed-ventures.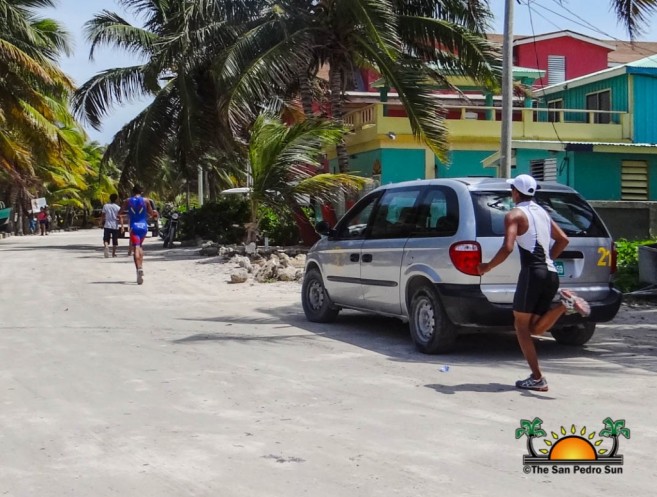 The final race of the day was considered the toughest. The masters division saw the participation of the island's best young athletes. These boys train on a daily basis and participate in triathlons, cycling and running races held both on the island and across the country. At the end of the intense race, Eric Donis claimed the first place trophy and prize. The Santos brothers battled it out for second and third, but Brandon Santos edged out the competition claiming second place, leaving Jordan Santos to settle for third place.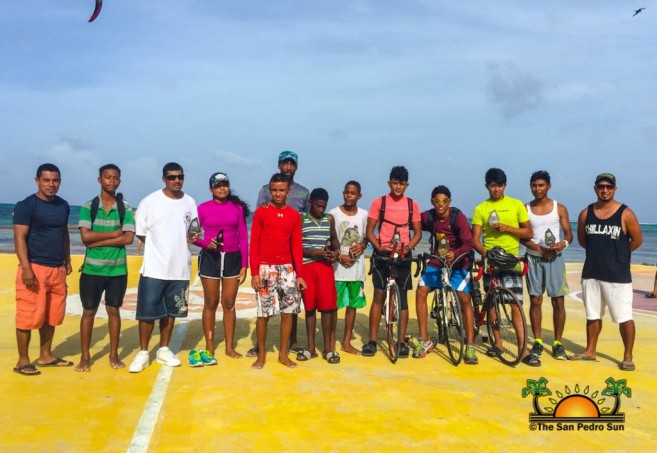 At the end of all the races, trophies and prizes were awarded to the athletes. It was definitely a challenging yet fun experience.
Organizers would like to thank all those who came out to show their support, as well as those who participated. Special thanks goes out to Gaby's Construction, San Pedro Town Council, Captain Morgan's Retreat, San Pedro Traffic Department and Honorable Manuel Heredia.
Follow The San Pedro Sun News on Twitter, become a fan on Facebook. Stay updated via RSS