Paguada and Salazar arraigned for Murder; police looking for third suspect Alfredo Trapp in tourist murder
Tuesday, January 3rd, 2023
Delson Paguada and Lucio Salazar were arraigned on Tuesday, January 3rd, in Belize City for the shooting death of American tourist J'Bria Michelle Bowens. Both were charged with Murder and remanded to the Belize Central Prison until their next court date on March 3, 2023. The Belize Police Department also released the image of islander Alfredo Trapp wanted for questioning in Bowens' death. Bowens, a nursing student, was vacationing in San Pedro Town with her family when she was caught by a barrage of bullets on Friday, December 30th, outside Jaguar's nightclub.
Commissioner of Police (ComPol) Chester Williams said in a press conference on Tuesday that as per their investigation, a member of one of the 'groups' in San Pedro was around the nightclub purchasing food when reportedly someone from a rivaling group saw him. Moments later, the shooting started from the vicinity of central park. Bowens, who was sitting on the back of a golf cart, was not the intended target but was caught in the direct line of fire. Bowens was rushed to the Dr. Otto Rodriguez San Pedro Polyclinic II but was pronounced dead on arrival. ComPol said from witnesses' statements there were three persons involved in the public shooting. He confirmed that assault weapons were used, and two of these persons were armed. After the attack, the culprits reportedly left in a boat.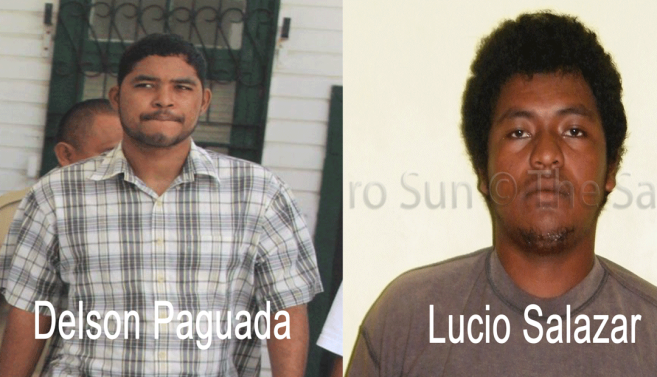 Police efforts led to the detention of Paguada and Salazar, and by Sunday, January 1st, they were both charged with Murder. They were taken to Belize City on Tuesday, where they were arraigned before being remanded. The third person suspected to be involved in the deadly shooting is Trapp, who is wanted by the police. In May 2015, Trapp was arrested and charged with one count of Murder and one count of Conspiracy to Commit Murder in the murder of 42-year-old Jose Rigoberto Beltran.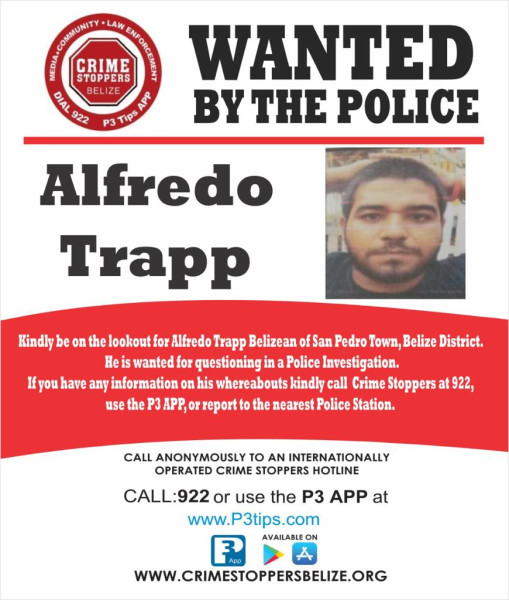 Anyone with information on his whereabouts is asked to contact the nearest police station or call Crime Stoppers at 922.
Follow The San Pedro Sun News on Twitter, become a fan on Facebook. Stay updated via RSS