Armed thieves in northern Ambergris Caye rob tourists and a Belizean of items valued over $30,000
Saturday, December 21st, 2019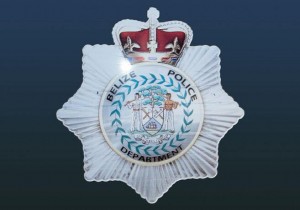 The island's police department is investigating an armed robbery, involving several tourists and a Belizean some 12.5 miles north of San Pedro Town. The incident reportedly took place around midday on Friday, December 20th, when the victims were robbed at gunpoint of their personal belongings and cash. No one was hurt and police have since increased their patrol in the area to make an arrest soon.
According to Officer in Charge of the Coastal Executive Unit, Superintendent Christopher Noble, police on the island are jointly working with the Belize Coast Guard setting a patrol standard in northern Ambergris Caye. They aim to keep strategic monitoring in the area that can lead to apprehensions and further deter any future criminal activities.
An official police report issued on Sunday, December 22nd provided details of what took place and who all were involved in the unfortunate incident. According to the report, 47-year-old American National Paul Maurl told police that around 10AM he and his family left in a golf cart from a resort in San Pedro to go fishing in northern Ambergris Caye. While on their way back to the resort, four masked men armed with firearms and a machete exit the bushes and robbed them of their belongings. The culprits stole assorted jewelry, fishing gear, cash and credit cards together totaling $US16,465. A second golf cart with American National 54-year-old Mark Knaus and Belizean 61-year-old Miguel Gongora of a manager from Belmopan City were also robbed in the same area, losing jewelry, electronics, tools, and other personal documents totaling $BZ1,170.
Unofficial reports indicate that the perpetrators could be 'Playadores' beachcombers who roam that area of the island in search of 'wet drops,' or drugs that at times wash ashore. It is believed that the tourists became a target when they wandered near the area allegedly frequent by 'beachcombers.
According to a witness, the robbers shot their guns into the air and made the persons lay on the ground. They told them that all they wanted was some money for Christmas and that as long as they followed their instructions no one was going to get hurt.
As the investigation continues into this armed robbery, the San Pedro Police Formation wants to inform the public that they are working hard to find the culprits and bring them to justice. They also note that security on the island continues to be heightened, and both residents and visitors alike should feel secure. The San Pedro Police formation continues to ask for the public's assistance in deterring crimes by reporting incidents and testifying to ensure that criminal elements are brought to justice. The San Pedro Police can be reached at phone number 206-2022, anonymous calls can also be made via Crime Stoppers Belize at 501-600-3563 or online at https://www.p3tips.com/
Follow The San Pedro Sun News on Twitter, become a fan on Facebook. Stay updated via RSS