Superintendent Henry Jemmott fatally shot in San Pedro Town; island businesswoman detained for questioning
Friday, May 28th, 2021
The Belize Police Department is mourning the loss of one of its senior officers. Superintendent Henry Jemmott was fatally shot in the early hours of Friday, May 28th, while socializing with a female friend on a dock in front of a beach resort south of downtown San Pedro. At a press briefing later that day, Commissioner of Police (ComPol) Chester Williams identified the female as Jasmine Hartin, the partner of Andrew Ashcroft, son of Lord Michael Ashcroft. She was taken to the San Pedro Police Station for questioning.
As of press time, Hartin has not been charged with a crime but remains in police custody. ComPol Williams gave details of the happenings leading to Jemmott's demise. According to the official report, just after 12:30AM, Jemmott and Hartin were socializing on a pier in San Pedro Town when a single gunshot was heard. A security guard from a nearby resort rushed to the dock and observed Hartin on the dock. ComPol said that Hartin appeared to have blood on her arms and clothing after the security guard called the police. A gun was retrieved from the pier, which police confirmed was Jemmott's issued service weapon. Jemmott's lifeless body was observed floating in the sea near the pier and later retrieved. According to ComPol, he had an apparent gunshot wound behind his right ear. The body was taken to the Dr. Otto Rodriguez San Pedro Polyclinic II, where he was pronounced dead on arrival.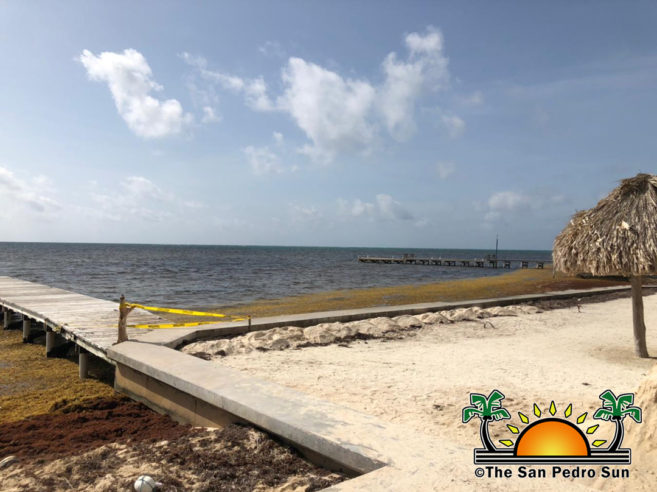 As police began their investigation and apprehended Hartin, ComPol indicated that she was not cooperative and requested the intervention of her lawyers. Williams said that raised 'red flags.' Hartin's lawyers arrived at the San Pedro Police Station in the morning headed by attorney Godfrey Smith. Police confirmed that Hartin was not tested for gunshot residue to find out if she had fired the weapon because the results are allegedly inconsistent and can affect the investigation.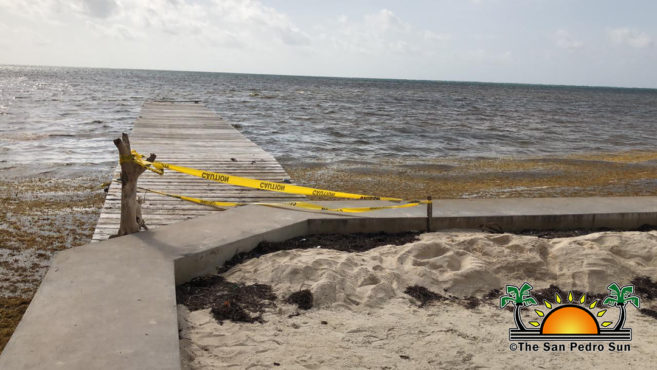 Post-Mortem expected to help in investigation
A post-mortem has been scheduled, and results are expected to shed light on the mystery of the incident. ComPol said the examination would reveal the proximity and trajectory to determine the distance from where the shot was fired. This will tell investigators if Jemmott could have shot himself or if someone in his proximity caused the fatal injury.
Why was Jemmott in San Pedro?
ComPol said that the senior police officer was on time off on the island to solve some personal issues. "I was not aware he was out on San Pedro until I got the call last night that he had died," said Williams. "It's a sad situation, and it is something that we as a department will have to find a way to deal with and will as best as we can," ComPol said. "The police have spoken to several persons living near the area of the incident and will use such information in their investigation."
Williams described the relationship between Hartin and Jemmott as friends, but the reason why they were together out after curfew is still unknown. ComPol added that if the evidence shows that Hartin caused his death, police will follow such evidence.
Jemmott was a careered senior officer and commanded the Coastal Executive Unit comprised of San Pedro, Ambergris Caye, and Caye Caulker from 2016 to 2019. He then commanded the unit in Belmopan City, San Ignacio Town, and had recently taken over as commander for Precinct 2 in Belize City.
Follow The San Pedro Sun News on Twitter, become a fan on Facebook. Stay updated via RSS