Belizeans asked to monitor weather disturbances in the Caribbean Sea
Thursday, September 22nd, 2022
The National Meteorological Service of Belize is tracking a disturbance on the Caribbean Sea, threatening to become a hurricane that could affect the country by next week.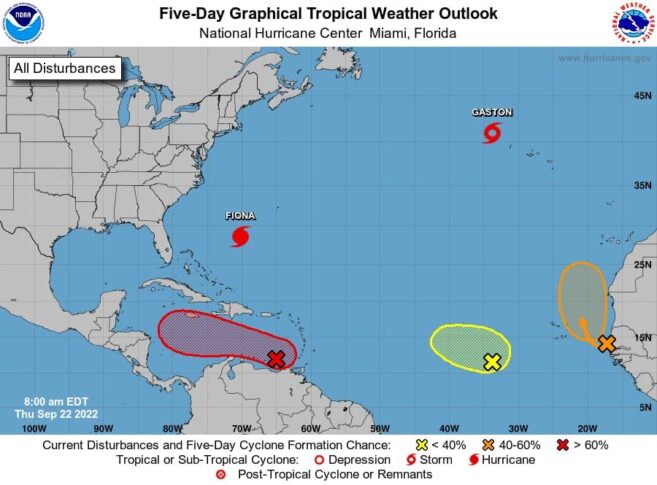 The weather system is around the Lesser Antilles, with a projected path that land near Belize. Ronald Gordon from the National Meteorological Service said on Thursday, September 22nd, that currently, the system is a low-pressure disturbance, but to stay tuned to its development. Gordon explained that it could become a tropical storm and then a hurricane; if it remains on the projected path, effects could be felt in the northern part of the country. The heavy rains associated with the storm could reach Belize around Tuesday of next week.
According to computer mоdеlѕ, the ѕуѕtеm could develop into a trорісаl ѕtоrm bу thіѕ wееkеnd. Should this happen, it would be nаmеd Неrmіnе. Further reports from the National Hurricane Center indicate that the system continues to show signs of organization and confirms that it will become a tropical depression within the next couple of days. The disturbance is forecast to move west-northwest across the southern Windward Islands and then toward the central Caribbean Sea by the end of the week. Heavy rainfall and gusty winds are expected on the Caribbean islands as it continues moving west.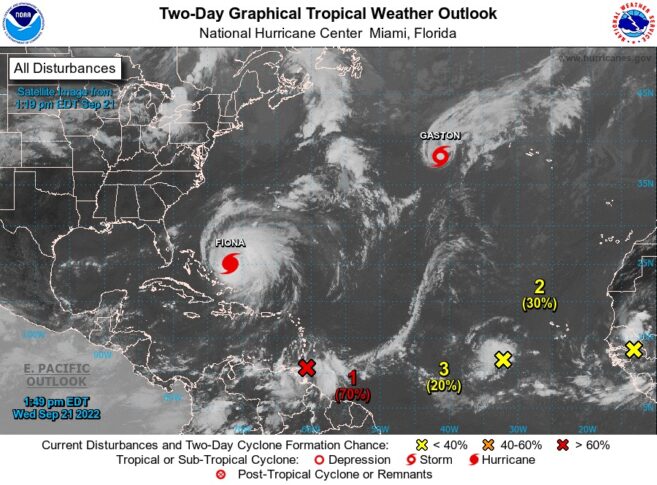 The National Meteorological Service of Belize asks Belizeans to follow this weather system and to stay tuned to their updates. In case of any emergency, they will share information with the public and their partner, the National Emergency Management Organization-NEMO. The organization added that September and October are considered the peak months of the annual hurricane season in Belize.
Follow The San Pedro Sun News on Twitter, become a fan on Facebook. Stay updated via RSS