Jasmine Hartin returns to the island demanding to see her children
Tuesday, June 22nd, 2021
On Tuesday, June 22nd, the long-time partner of Lord Michael Ashcroft's son Andrew, Jasmine Hartin, was spotted in San Pedro Town. The Canadian-born island socialite reportedly tried to see her two children but was denied. Hartin is out on bail after being charged for Manslaughter by Negligence over the shooting death of Police Superintendent Henry Jemmott. Hartin has relocated to the Cayo District, where she must report to the San Ignacio police station daily.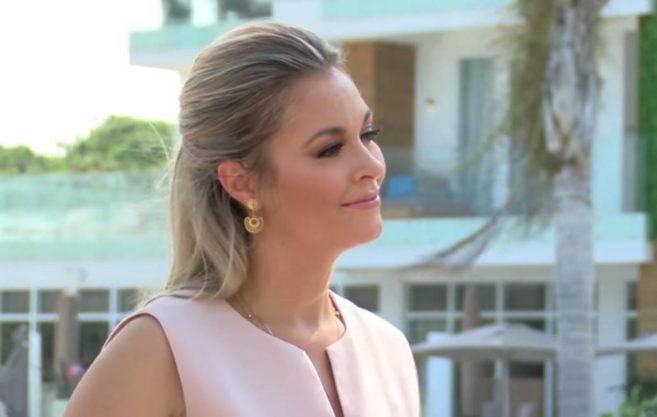 Credible reports indicate that Hartin, a mother of two, was on the Grand Colony property where her family is said to live. Grand Colony is next to the new Alaia – Marriott Autograph Resort, which her partner Andrew Ashcroft recently opened in San Pedro. In a video shared by Hartin, she arrived at the resort to see her children, but apparently, this request was denied.  Hartin then confronted the father of her children, Andrew Ashcroft, who ignored her while she followed him recording a video with her phone. This footage was later shared with TV media houses such as Channel 7 on the mainland. A couple of San Pedro police formation members were later observed around Grand Colony, but there were no signs of Hartin.
The mother of Lord Ashcroft's grandchildren is accused of killing a top cop. The unfortunate incident happened on May 28th, when Hartin claimed to have shot Jemmott by accident. According to reports, Jemmott and Hartin were socializing on a pier near Grand Colony just after midnight. Jemmott placed his issued Glock pistol on the dock while Hartin gave him a shoulder massage. After the massage, Jemmott reportedly asked her to hand him the gun. Hartin claims that the weapon suddenly went off shooting the senior cop behind his right ear when she did so.
Hartin was arrested and charged for Manslaughter by Negligence and spent eight days in jail before being granted bail.
Her bail conditions ordered her to surrender travel and personal documents. Hartin cannot leave the country without the permission of the Supreme Court and is to report to the police station in San Ignacio Town, Cayo District daily. Hartin will need to attend all her court hearings in San Pedro Town until the case is closed. She must also adhere to a curfew from 7PM to 6AM every day. Justice Lord warned that breach of any of these conditions would lead to the immediate detention of Hartin.
Follow The San Pedro Sun News on Twitter, become a fan on Facebook. Stay updated via RSS