Jasmine Hartin out on bail, again
Wednesday, June 30th, 2021
32-year-old Jasmine Hartin, the partner of Andrew Ashcroft, is no longer under lock and key at the Kolbe Foundation-Belize Central Prison after securing bail for a second time. According to reports, an acquaintance from Caye Caulker came forward and posted bail using land documents as surety.
Hartin was remand to the central prison on Friday, June 25th, after the person who originally posted her bail withdrew his surety. Hartin is charged with Manslaughter by Negligence for the shooting death of Police Superintendent Henry Jemmott. She was out on a $30,000 bail signed by General Manager Frank Habet at the Ashcroft-owned Grand Colony resort. However, on Friday the 25th, Habet told the Supreme Court that he did not trust Hartin showing up for court hearings and withdrew the bail.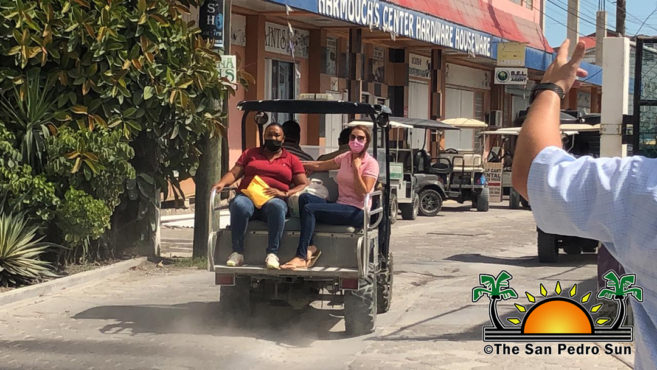 This decision came after Hartin showed at Grand Colony on Tuesday, June 22nd, and had a confrontation with Andrew, the father of her 4-year-old twins, after she was denied entry to the said property. Hartin also argued that she was barred from visiting her children. In the confrontation, Hartin was accused of assaulting an employee, and her behavior was described as disorderly. Thus, the initial bail was withdrawn.
Two days after that incident, Hartin was arrested and arraigned for Common Assault in San Pedro Town on Friday, June 25th. That same day she was transported to Belize City, where her bail was revoked at the Supreme Court. She was given a couple of hours to secure another surety. Unable to meet bail, Hartin was remanded to the central prison.
Now that she is out, her new attorney, Richard 'Dickie' Bradley, said his client was ambushed when the court accepted the withdrawal of her surety without notice. He insists that Hartin should have been given a considerable amount of time to find another person to bail her out instead of sending her straight to prison.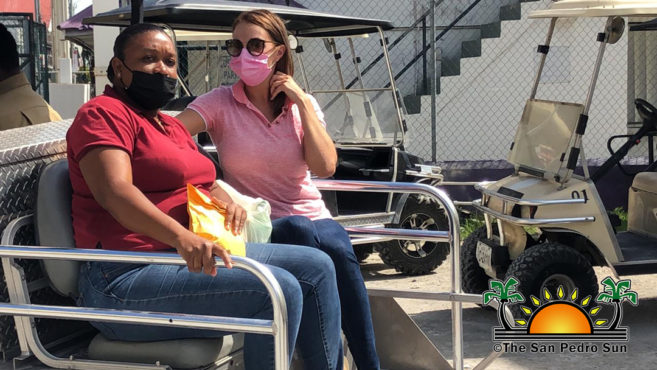 Hartin could launch a custody battle for her kids
Her attorney shared that she has inquired about proceeding for custody of the children. Bradley also indicated that when she was at the police station she was forced to sign over her shares and bank accounts. When Hartin was arraigned for Common Assault at the San Pedro Magistrate Court, she explained that she has no access to funds. According to her, money has been borrowed from friends and some used from her savings in Canada.
In the meantime, her bail conditions did not change. Some of these include, a daily 7PM curfew, daily check-ins at the San Ignacio Police Station, and be on good behaviour. Hartin is expected to have her first court hearing on August 12th, regarding Jemmott's shooting death in San Pedro Town.
Follow The San Pedro Sun News on Twitter, become a fan on Facebook. Stay updated via RSS