San Pedro Pirates continue as PLB leader after crushing Verdes in home away game
Monday, February 13th, 2023
On Sunday, February 12th, the San Pedro Pirates secured another important win after defeating one of the strongest teams in the Premier League of Belize (PLB) Verdes, 4-2. This win keeps the island football team on top of the PLB Closing Season's standings with 13 points as the national tournament rolled into its fifth week.
The game occurred at the Norman Broaster Stadium in San Ignacio Town, Cayo District. The ball started rolling at 4PM under a cloudy sky as a cold front blew over the country. Football fanatics supporting their respective teams still went to the stadium to witness an action-packed game.
The match did not start well for the island boys as Verdes scored first to take the lead. The play intensified as the Pirates tied the game. But then Verdes netted a second goal and sealed the first half to their advantage. During the match's second half, the San Pedro Pirates again made a comeback with goals by Horace Avila and Mario Chimal. The team tied the game and took the lead with a third goal.
The game's last minutes saw Verdes's fierce attempts to close the gap. The Pirates responded with the same energy as they were not satisfied with the 3-2 score. Near injury time, the Pirates saw an opportunity and went in for the kill as they found a gap through Verdes' defense. Horace Avila became the hero of this play as he defeated Verdes' goalkeeper Woodrow West, marking the 4-2 game score.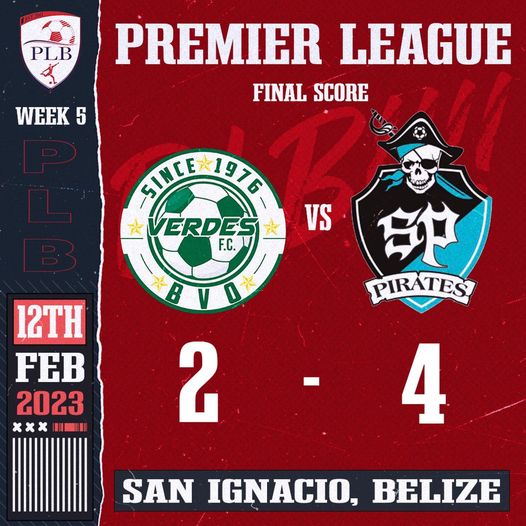 Verdes was not about to give up and managed to control the ball for the remaining minutes. A call near the Pirates' goalpost, signaling a possible penalty kick, was dropped at the last second. The home team continued trying to find an opportunity to close the gap, but by the time the long whistle blew, the San Pedro Pirates emerged victorious with a comfortable 4-2 final game score.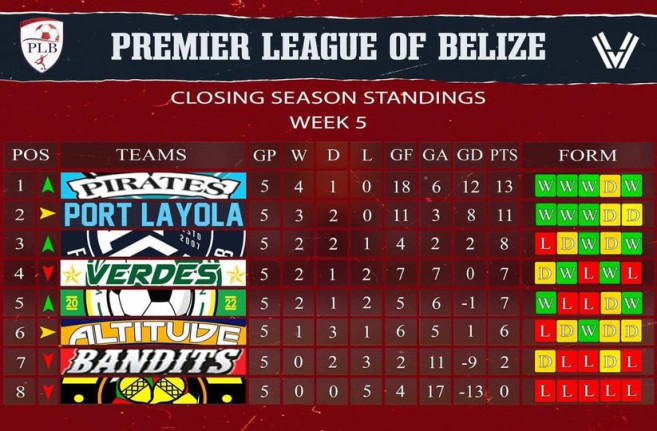 Closer to CONCACAF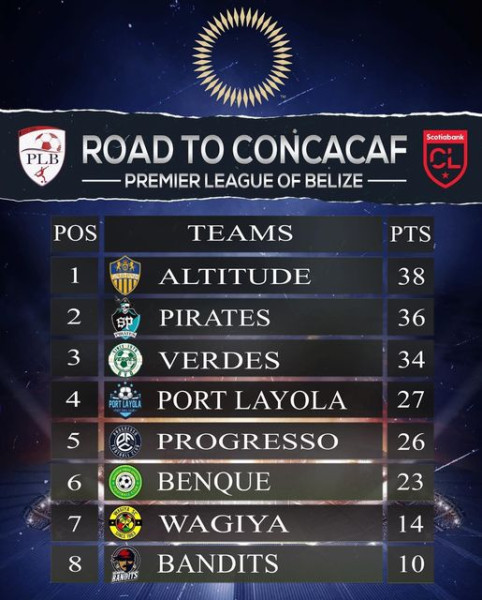 The island team returns to play at their home turf this weekend (Saturday) against Port Layola. This win also puts them closer to qualifying to represent Belize at the next Confederation of North, Central America, and Caribbean Association Football, well-known as CONCACAF.
The leading team representing the country is currently PLB's Opening Season champions Altitude with 38 points. The San Pedro Pirates are in second place with 36 points on the road to CONCACAF standings. The international tournament starts in June, with the finals in Los Angeles, California, United States of America.
Follow The San Pedro Sun News on Twitter, become a fan on Facebook. Stay updated via RSS